Talks on conventional forces in Europe still possible – Russian diplomats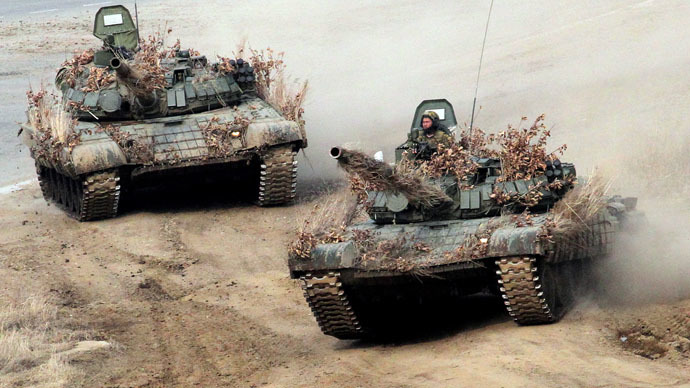 Russia has only suspended its participation in the CFE treaty, but never exited it and it is still ready for consultations on arms control in Europe, a top Foreign Ministry official has said.
"Formally Russia remains in the CFE but there will be no return to this treaty. We are ready for consultations on regime of the control over weapons in Europe. We have suspended our participation in the treaty but we have not exited it," deputy head of Foreign Ministry's directorate for nonproliferation, Anton Mazur, announced at high-profile talks in Vienna.
"Our step does not mean that we refuse to hold further consultations on conventional weapons. If our western colleagues become ready, we will discuss this. We will return to negotiations if the suggested control regime would be circumspect, adequate and weighted and also if it will cover the interests of all parties, including the Russian Federation," he added.
The treaty of Conventional Armed Forces in Europe, or CFE, was signed between 22 countries, including the United States and the Soviet Union, in 1990. It sets limits on military personnel and all types of conventional weapons for both NATO and Warsaw Pact on the territory between the Atlantic in the West and the Urals Mountains in the East. Russia ratified the treaty after the Soviet Union's collapse but no other nation followed suit and in 2007 the Russian Federation announced that it was suspending its participation. In addition, Russia said it was considering US and NATO plans on deploying missile defense systems in Europe would change the situation so much that limitations no longer make sense.
In early March, Moscow announced that its representatives would no longer attend the sessions of the joint consultative group on the CFE treaty. However, the Russian side has emphasized that the step was not directly connected with the current aggravation of relations with Western nations.
READ MORE: Russia calls on NATO to review Cold War methods of arms control
When US President Barack Obama suggested further cuts in nuclear arsenals in a speech in June 2013, Russian President Vladimir Putin replied that his country cannot afford such steps in the face of the latest US developments in missile defense and conventional strategic weapons.
Also in 2013, Russia's deputy defense minister, Anatoly Antonov, suggested to update all agreements with western nations on conventional weapons control, as the existing ones no longer matched the political situation and the effectiveness of modern high-precision arms.
He also said that more and more nations were coming to the conclusion that the Treaty on Conventional Weapons in Europe (CFE) had outlived its usefulness and was practically dead. The Russian official also noted that the newly-developed weapons have practically erased the difference in effectiveness between nuclear and conventional weapons. He said that conventional high-precision weapons must be considered when nations discuss nuclear weapons control, especially those weapons that can be used as means of delivery for nuclear warheads and other weapons of mass destruction.
You can share this story on social media: