Russia-led military bloc ready to send peacekeepers to Ukrainian regions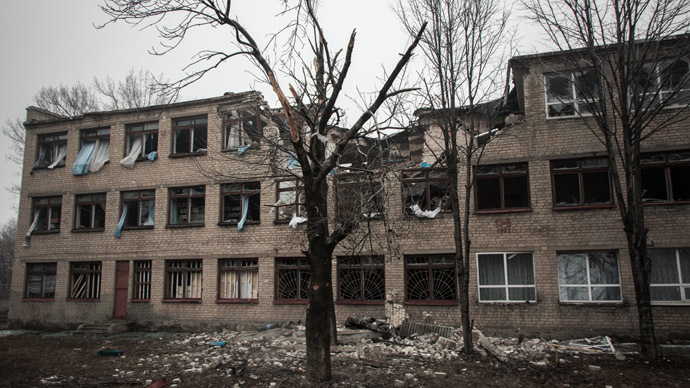 The head of the CSTO military bloc says the organization is ready to send peacekeepers to Donbass once such a move is sanctioned by the United Nations.
"The Collective Security Treaty Organization has peacekeeping potential, our forces are constantly undergoing the necessary training. If the United Nations makes this decision we would be ready to provide such units," CSTO Secretary General Nikolai Bordyuzha told reporters on Thursday.
"But this will happen only after the use of peacekeepers is recognized as reasonable," he said.
At the same time, the official emphasized the military potential of such blocs as CSTO or NATO should never go beyond peacekeeping operations. "We consider this counterproductive. What is happening in Ukraine is an internal conflict. It must be settled by Ukrainian authorities and the Donbass people, they must find common language, consensus and start agreeing on joint activities. I repeat it again – neither the CSTO collective forces nor NATO can be used in these events," Bordyuzha was quoted as saying by Belarusian news agency BelTA.
READ MORE: Deployment of peacekeepers should be agreed with both sides of Ukrainian conflict – Lavrov
Earlier this week, Russian Foreign Minister Sergey Lavrov said Russia was ready to discuss the deployment of a UN peacekeeping mission in Ukraine, but only on condition that it's agreed with Kiev and the self-proclaimed republics in Donbass. "To be honest, we see no arguments against looking into any suggestions. But for this we must talk to the sides of the conflict," he said.
Bordyuzha first suggested the use of CSTO units for securing peace in Ukraine in late August last year. At that time, the official said that such move would require the go-ahead from leaders of all member countries.
The CSTO is a military bloc uniting six ex-Soviet nations - Armenia, Belarus, Kazakhstan, Kyrgyzstan, Tajikistan and Russia. Currently, Russia holds the rotating presidency of the organization.
You can share this story on social media: