Chechen leader advocates broad amnesty for ex-militants
Published time: 4 Mar, 2015 10:04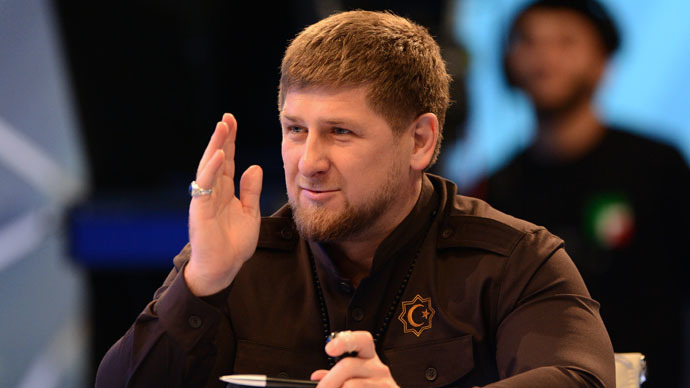 Ramzan Kadyrov has expressed personal support for a broad amnesty for terrorists in Chechnya who turn themselves in, adding that those who admit their mistakes and want to return to a peaceful life must be given such a chance.
The comments came soon after the head of the Chechen Republic personally accepted the surrender of Zelimkhan Magomadov, a militant commander who, after being detained, publicly confessed that he had prepared Kadyrov's assassination on orders from the terrorists' command.
Kadyrov answered that he was ready to offer all possible help to Magomadov on the condition that the ex-terrorist helps the authorities to eliminate his former allies.
"He is a smart guy. He simply got lost and could not find his way back. We will help him in all possible ways and we do not have any interest in putting him in prison by all means," Interfax quoted Kadyrov as saying.
"If it depended only on my personal will, I'd release the majority of those who were detained over the past years," Kadyrov added. "This is because we had a complicated situation that needs to be understood in order to save lives.
"No law says that people cannot make mistakes. We want this people to live and work in peace and we want them to remain with their families," he said.
The statement marked a radical change in Kadyrov's rhetoric, as previously the head of the republic has vowed to show no mercy or forgiveness to remaining terrorists. In late December last year he promised to step up security in the Chechen Republic and urged the toughest punishment for those "who turn against Islam and their own people."
"Modern militants are not lost – they are sick. They cannot be cured, they can only be destroyed," Kadyrov said at the time in an interview with Izvestia daily.
READ MORE: 'Terrorists can't be cured, only destroyed' – Chechen leader
In January, Kadyrov commented on the Charlie Hebdo shootings in France by saying that he welcomed the "single-hearted" denouncement of terrorism by world leaders as well as the millions of people taking part in demonstrations in Paris. He also condemned the killing of unarmed people by terrorists and considered the fight against terrorism the most important task in his life.