No plans to make Russian blacklists public – senior diplomat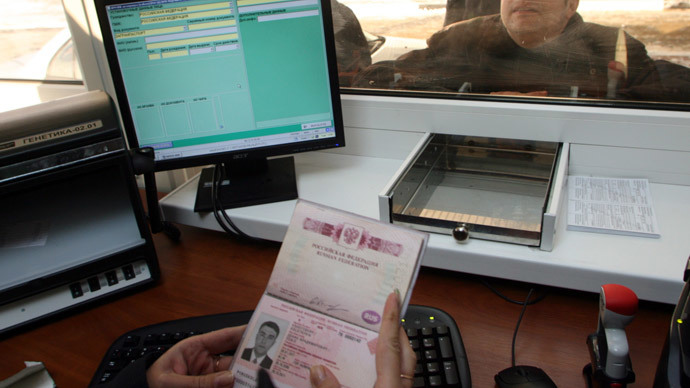 Russia will not disclose the names on the blacklist introduced as a reciprocal measure for the new individual sanctions introduced by the EU against Russian citizens, Deputy Foreign Minister Aleksey Meshkov has said.
"Unlike our foreign partners we follow the principles of democracy and respect the rights of individuals. This is why we are not considering the public release of these lists, we think that regardless of the problems any individual can have with the Russian state it is incorrect to broadly announce them, because of the personal data protection," RIA Novosti quoted the Russian official as saying.
Meshkov added that anyone who had suspicions of his/her inclusion on the blacklist could address Russian consular offices and get this fact officially confirmed or denied.
"We will think about it, maybe we will take some additional steps. But as far as publicity is concerned we are not ready for the steps exercised by our Western partners – personal interests must be respected," he said.
In October last year, shortly after Russia compiled its blacklist of EU citizens, the Foreign Ministry's official representative said that it would not be published.
"Those Western colleagues who feel they might be on the list should double-check it before traveling to Russia, using diplomatic channels," Maria Zakharova said in a radio interview, adding that the "stop list" won't be published, as Russia does not have a practice of making such restrictive measures public.
In March 2014, the United States and the European Union introduced sanctions, such as visa bans and asset freezes, on a number of Russians whom they accused of being "key ideologists and architects" of the policy towards Ukraine.
As the relations between the West and Russia continued to deteriorate, more names were added to the blacklists. Russia replied with its own blacklist which, however, has not been published.
You can share this story on social media: