US would benefit from such a president as Putin - Russia's arms chief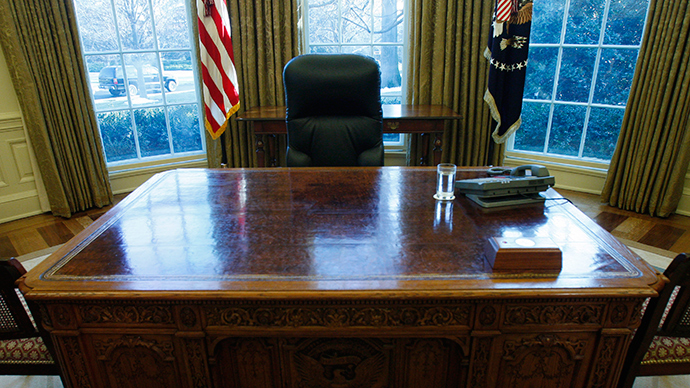 Vladimir Putin's ability to understand the business of the military industrial complex and give detailed instructions on its work could help to improve life in the USA, Russia's deputy PM Dmitry Rogozin has suggested.
"There is not a single issue that would evade his attention as he is an outstanding statesman," Rogozin said in a talk show aired by the Russia 1 television channel.The official noted that the Russian president was managing the whole defense industry in "manual mode," understanding the needs of the military and the urges of the national economy as a whole.
The most vivid expression of this approach was the creation of the independent Military Industrial Commission in 2014, which the president decided to chair personally, Rogozin noted.
"We switched to manual management of our sectors a few months back, in order to solve all issues in the fastest possible way," the Russian weapons chief noted. "This is important, especially in the current difficult conditions when they attempt to strangle us with sanctions, when they refuse to sell us things we need the most. When they create some terrible conditions preventing us even from returning the money for what they had sold us and what belongs to us, because of the sanctions against certain banks."
The deputy PM argued against the position of former Russian Finance Minister Aleksey Kudrin who thinks current military expenditure is excessive. According to Rogozin, Russia's weapons industry has huge prospectives and will bring profits. The minister also said that in his view Kudrin's activities in the government have brought the country to the current dependent position, and it's Kudrin who bears the blame for the difficulties in Russian industry, including the military arm.
Cutting the budgets in the defense industry is like killing the chicken that lays golden eggs, Rogozin noted, saying the weapon-making enterprises and affiliated companies making civilian goods remained a guarantee of Russia's future and its very survival. He promised that the new achievements in arms production would be demonstrated at the upcoming Victory Day parade on Red Square.
"On May 9th you will see that we keep our promises – only the newest models will be there," Rogozin said.
You can share this story on social media: