State Duma ratifies key strategic treaty with Abkhazia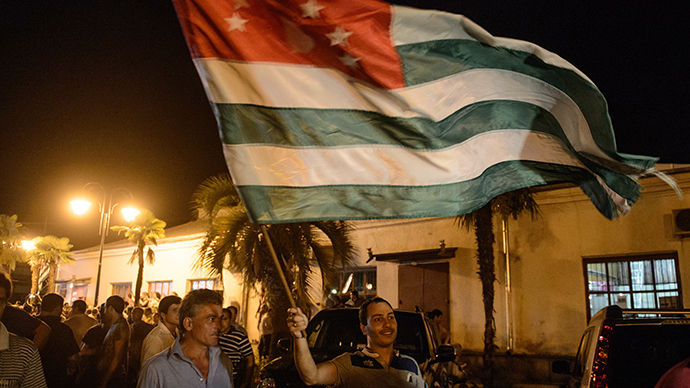 The Lower House has ratified a treaty on alliance and strategic partnership with the Republic of Abkhazia, introducing the principle of collective defense with a special military force formed jointly by the two states.
The treaty ratified by the State Duma on Friday was signed by the Russian and Abkhazian presidents in November 2014. It provides for forming a common security and defense zone, and guarantees that in case of foreign military aggression against one of the countries the other would consider it aggression against itself. The two nations will also take joint measures for protection of the Abkhazian state border.
Russia also pledged all-rounded diplomatic support for Abkhazia in a bid to increase the number of nations who officially recognize the republic. Moscow also wants to promote Abkhazia's membership in various international organizations.
However, Deputy Foreign Minister Grigory Karasin completely ruled out the possibility of Abkhazia's accession into the Russian Federation. "We have recognized the Republic of Abkhazia and the Republic of South Ossetia as independent states. We are doing a lot to ensure international recognition of these two nations," Karasin said at a press conference on Friday in the State Duma.
The nations of Abkhazia and South Ossetia emerged after the collapse of the Soviet Union and the subsequent civil war in Georgia. The republics weren't officially recognized, but the post-Soviet bloc CIS deployed peacekeeping forces to the region to prevent further bloodshed.
Russia officially recognized the independence of South Ossetia and Abkhazia in August 2008 – shortly after the Russian military repelled the Georgian armed forces' attack on South Ossetia in the so called "five days war". Several other countries have also recognized the republic's independence following Russia's example.
In December 2013, Russia introduced a free trade regime with Abkhazia and South Ossetia.
You can share this story on social media: