Ukrainian offensive in Donbass makes sanctions against Russia 'immoral' – Duma chief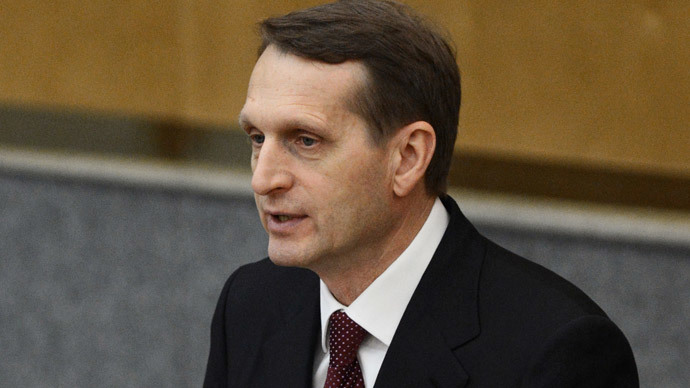 The Ukrainian military's new offensive against the breakaway republics in Donbass renders any anti-Russian sanctions immoral, and demonstrates the West's true objectives, says Sergey Naryshkin, the State Duma speaker.
At the opening of Tuesday's session in the Lower House, Naryshkin noted that the intensity of artillery strikes in Ukraine have increased greatly since January 9 [the day when federalist forces reported Ukraine's violation of the armistice for the first time - RT].
The top Russian parliamentarian also pointed out that promises of economic aid to Ukraine from Western nations remain unfulfilled, and at the same time politicians in Kiev are calling for a major new strike on the Donbass republics.
"This makes the sanctions that continue to apply to Russia in violation of all basic norms and principles of international law, even more immoral," Naryshkin said. "We are dealing not with some sort of false beliefs, but with an attempt to force a well-targeted anti-Russian political course," he said.
"The leaders of the EU nations are sacrificing their own economy and lie to their citizens for the sake of dangerous illusions, and completely alien objectives," the Duma speaker told Russian MPs.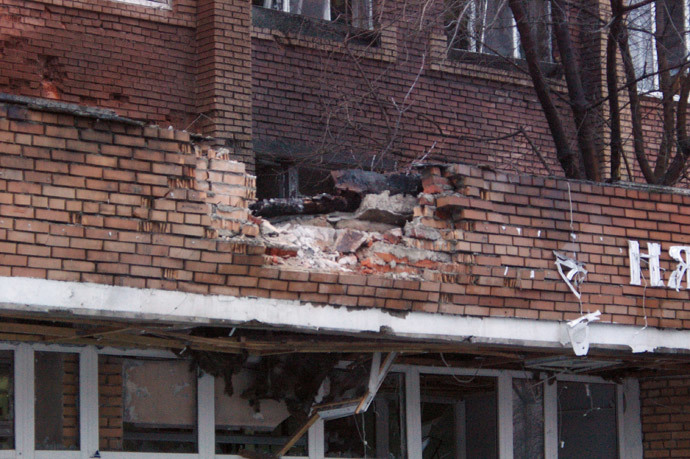 Naryshkin added, "despite the unrestrained propaganda more and more people have an understanding of the real state of events."
The top Russian politician also said that the Kiev regime was aggravating the humanitarian disaster in eastern and southeastern Ukraine, and this was happening with direct support from European nations.
"Combat actions are taking place right near our borders. They target residential buildings, schools, and hospitals. Civilian casualties are reported in the Donetsk and Lugansk republics. By blocking these regions' opportunities to return to normal life, the Kiev authorities are aggravating the humanitarian disaster, and in this they enjoy the support of many Western governments that have enough objective information on the situation," Naryshkin told MPs.
"They know everything, yet they allow everything that is going on in Ukraine to continue," he said.
On Tuesday, Ukrainian authorities started to implement a recent presidential order for a mass military draft in the hope of recruiting at least 100,000 people. Leaders of the self-proclaimed Donetsk republic called the step a violation of the Minsk peace agreements.
Vladimir Putin's press secretary, Dmitry Peskov, said that the current escalation of violence is putting the next round of peace talks in danger. These are due to take place in Astana, Kazakhstan, in late January. "A meeting like that could only take place if an effective result is ensured," RIA Novosti quoted Peskov as saying. "Currently that seems to be less likely than before the renewal of military operations by Ukraine."
You can share this story on social media: