​Chechen leader condemns Prophet Muhammad cartoons, announces massive rally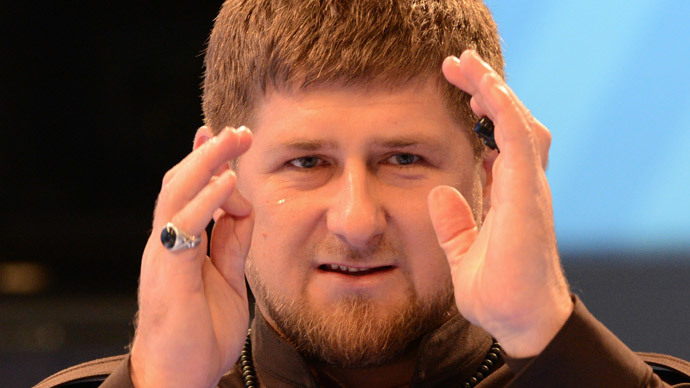 The head of the Chechen Republic, Ramzan Kadyrov, has called on Chechens to join him in a rally protesting depictions of the Prophet Muhammad in the wake of Charlie Hebdo's newest issue which features the prophet on its cover.
On his Instagram account, Kadyrov wrote: "So-called French journalists drew cartoons supposedly depicting the Prophet Muhammad. Our people are known for their love for Allah's prophet."
"The time has come to publicly declare my feelings on the immoral actions of the authors of the French magazine and the forces that support them. We have made the decision to hold a demonstration protesting this situation," he wrote on Wednesday, adding that about half a million demonstrators are expected to gather.
The 'Love for Prophet Muhammad' rally has been initiated by the republic's clerics. According to Chechnya's official government website, several hundred thousand people are expected to take to the streets of Grozny on Monday.
The website says, however, that the republic's spiritual directorate denounces terrorism in all of its forms, adding that the clerics wants to combat "the rising tide of Islamophobia" and strongly condemn any insults to the prophet. The site also says that various spiritual leaders from around the country are expected to join the demonstration in Grozny.
Joining a chorus of Islamic voices, the Russian Council of Muftis has criticized the new cover as an "unsuitable response" to terrorism, saying it is insulting to Muslims.
READ MORE: 'Act of war': New Charlie Hebdo edition triggers Muslims' anger, threats
Deputy Council Chairman Rushan Abbyasov told RIA Novosti news agency that "this [the cartoon] is unacceptable, we condemn it because it insults the feelings of believers."
"It is wrong and unacceptable to mock religion," Abbyasov added.
Supreme Mufti of Russia Talgat Tadzhuddin told journalists on Wednesday that printing cartoons "discrediting Prophet Muhammad, Moses or Christ" is unacceptable.
"It resulted in the deaths of people in Europe. Such provocations should be condemned by the society," he said.
Similarly, Timur Hazrat Imaev, a representative of the Central Spiritual Directorate of Muslims of Russia, said that releasing cartoons featuring Muhammad is "an unwise and provocative" move.
You can share this story on social media: