Duma calls on US to lift Cuba embargo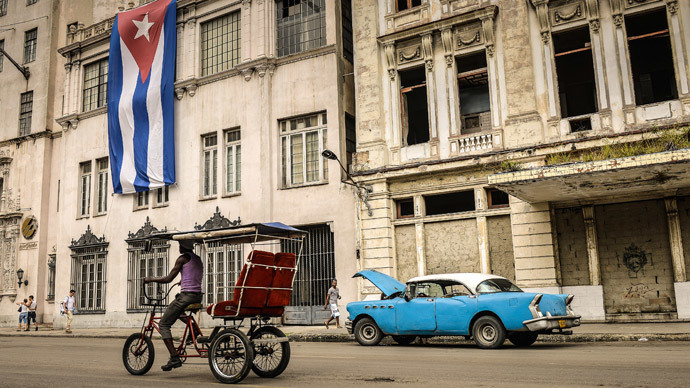 Russia's Lower House has approved a motion to the UN General Assembly and international parliamentary groups calling for the end of the economic, financial and trade embargo of Cuba introduced by the USA in 1961.
It was passed by the State Duma on Tuesday.
The document says that the 50-year embargo was curbing the development of Cuba as a sovereign state and prevented Cubans from exercising their right to a free choice of their political, economic, social and cultural system.
Lower House Speaker Sergey Naryshkin said in press comments that this was the thirteenth motion on the subject approved by the Russian parliament.
"In this case the State Duma confirms its position on the necessity to lift the embargo on Cuba and recalls that these actions of the United States are single-sided and contradict the UN charter as well as international law. Of course, they also violate the rights of Cuban citizens," the RIA Novosti news agency quoted the parliamentarian as saying.
Washington introduced the commercial, economic and financial embargo against Cuba in 1960; two years after the Cuban revolution installed the Communist regime of Fidel Castro on the island. In 1996 the US Congress passed a bill introducing additional sanctions against foreign companies that have business with Cuba.
On October 28 this year the UN General Assembly is scheduled to consider a resolution urging the US to end the embargo. Similar resolutions have been proposed at the UN several times before, but were blocked by the US and Israel.
You can share this story on social media: