Russia, China prepare to sign unique cybersecurity treaty - report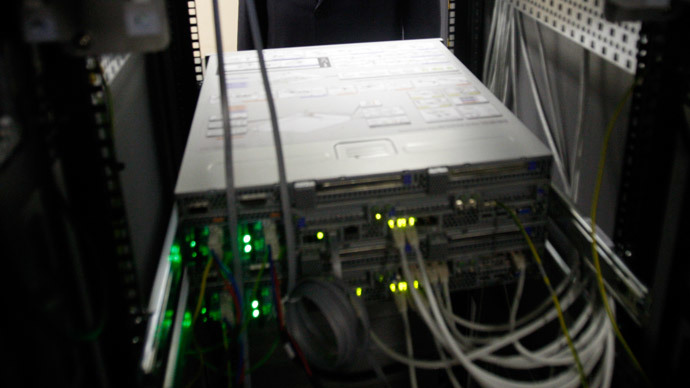 An unprecedented treaty on cybersecurity cooperation could be signed during Vladimir Putin's state visit to China in November, a Russian business daily reports.
Popular newspaper Kommersant quoted unnamed sources "close to the Kremlin" as saying that the final text of the "two-sided agreement on cooperation in the field of information security" was not ready yet, but officials hope the document will be signed on November 10.
The draft treaty states the two countries oppose the use of information technology to meddle in the internal affairs of independent states, to undermine national sovereignty as well as political, economic and social stability and public order, Kommersant reported.
The daily's sources also added that Vladimir Putin and Xi Jinping were expected to deliver a joint address on cybersecurity in the course of Putin's visit to China.
According to Kommersant the Russian-Chinese treaty will be much greater in scale than a similar agreement signed between Russia and the United States in 2013. The Russia-US pact only worked at getting out of acute crises through measures like creating dedicated hotlines between national authorities for quick problem-solving. The treaty with China would allow the development of joint projects and conducting joint cybersecurity operations.
The newspaper called the future document a logical continuation of the already established Russian-Chinese policy for preserving information security as part of an agreement prepared within the Shanghai Cooperation Organization. The deputy head of the Russian Institute for Informational Security Problems emphasized that Russia and China had no fear of mutual attacks, but was promoting cooperation in the sphere.
The news about the future agreement came shortly after a top Chinese official complained about a stall in similar talks between China and United States. "Due to mistaken U.S. practices, it is difficult at this juncture to resume Sino-U.S. cybersecurity dialogue and cooperation," the Reuters news agency quoted Chinese State Councilor for Foreign Affairs, Yang Jiechi, as saying after his meeting with Secretary of State John Kerry.
You can share this story on social media: