West must admit its mistakes to improve security in Europe – envoy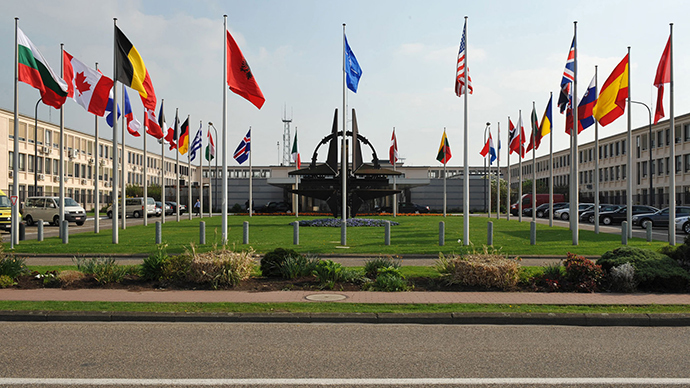 Western countries must acknowledge their policy faults and stop their mechanical repetition to improve relations with Russia and the security situation in general, Russia's representative to NATO has said.
"One of the main levers that could really shift the European security situation for the better could be work on mistakes," Aleksandr Grushko said at a public discussion in Moscow on Monday.
"We and our Western partners, first of all Europe, must recognize that their policies of the past few years are only deepening the dividing lines between Russia and Europe, and this is extremely dangerous," the Russian diplomat added.
"The West must eventually acknowledge the fact that the mechanical implementation of its recent policies is leading itself into a dead end."
Grushko also said that the continuing crisis in Ukraine was proof that a single security structure based on the non-division principle was impossible in Europe. "Regretfully, today we can state that the political project that sought to unite Europe, Eurasia or the Europe-Atlantic region has failed."
In addition, the Russian envoy said that Russia's input in the European security structure was the greatest among all the countries, and it was because of Russia's efforts that Europeans can feel safe spending only between 1.6 and 1.8 percent of its GDP on defense and security.
Grushko also blamed the United States for undermining regional security in Europe by pressing for the new missile defense system. In particular, the diplomat promised that Russia would take measures in reply to the transfer of a new military base in Romania to US command.
"The United States is gradually implementing its Euro Missile Defense program. They either do not consider the regional security interests or plainly ignore them," the Interfax news agency quoted Grushko as saying.