Duma calls for international community to investigate Ukrainian atrocities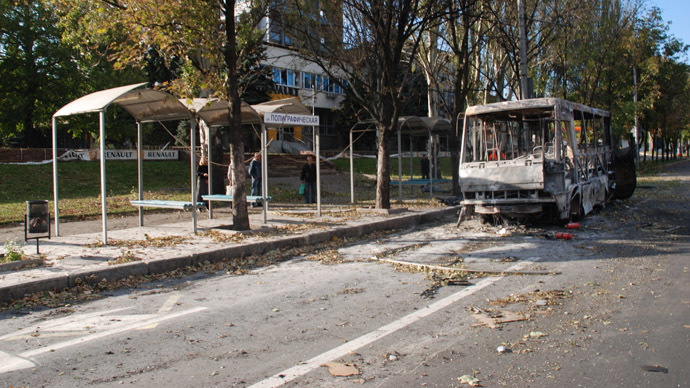 The Russian Lower House is calling on international organizations and national parliaments and governments to investigate crimes against civilians in south-east Ukraine, and to step up efforts to find a peaceful settlement in the region.
The motion was passed by 428 votes in favor with only one abstention.
The proposal draws special attention to the mass graves recently discovered near Donetsk. Russian MPs say that the bodies belong to victims of pro-Kiev forces, and are calling on the international community to give an unbiased assessment of the activities of those who committed the crimes against civilians, and those who gave orders in Kiev and financed the punitive units.
"The State Duma calls upon the UN, the OSCE, and the international community to hold an objective, independent and all-sided international investigation of the crimes that have caused numerous victims among the civilian population in the south-east of Ukraine," the motion reads.
"All participants in criminal acts against the Ukrainian people must stand before a court and receive a well-deserved punishment," it adds.
At the same time, Russian lawmakers asked legislative and executive bodies in foreign countries to step up their efforts to promote peace, and called for a broad international conference about modern threats and the role of parliamentary diplomacy in overcoming these threats.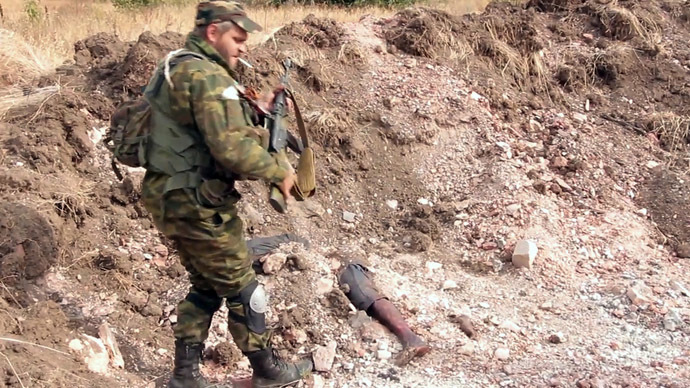 The State Duma also voiced concern over Western nations sending weapons and military advisors to the Ukrainian authorities. "Such actions can undermine the settlement process and provoke a new round of violence," the lawmakers warned.
The head of the Lower House Committee for relations with the CIS bloc, Leonid Slutsky, said in a speech that the situation in Ukraine remained exceptionally tense. "The international law is still being violated in Donbass, people continue to perish and more and more mass graves are being discovered. These graves are filled with bodies of people who gave their lives simply for the right to remain Russians, to bring up their children in a free and democratic country," he said.
Slutsky also said that Russia had repeatedly drawn attention to numerous violations of human rights in Ukraine. "However, the political leaders of the Western nations refuse to see the objective picture of the current events and leave Russia's requests without attention. Besides, the US and the EU are rendering political, financial and moral support to the Kiev regime since the moment of destabilization."
You can share this story on social media: