Constitutional Court backs ban on 'gay propaganda to minors'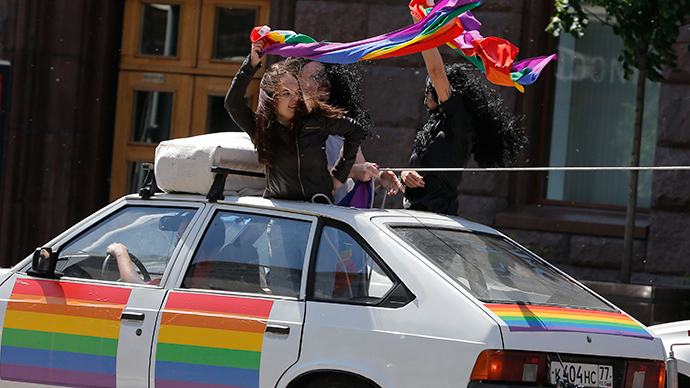 The Constitutional Court of Russia has acknowledged the ban of homosexual propaganda among the under age as lawful and dismissed a complaint by well-known LGBT activists.
The ruling was made in response to a complaint lodged by activists Nikolay Alekseev, Yaroslav Evtushenko and Dmitry Isakov. They tried to dispute the law section of Russia's administrative code that describes how the law defines "propaganda of non-conventional sexual relationships to minors."
The activists claimed this law section undermines their constitutional right of freedom of speech and discriminates against them. The law prohibits the dissemination of information about non-traditional sexual relationships that could spark interest from young people under the age of 18.
The Constitutional Court said that the law was aimed at "saving a child from the information impact, which could push him to nonconventional sexual relationships, which in their turn prevent from building a family, as it is traditionally understood in Russia."
The court also ruled that the ban on propagandizing non-conventional sexual relationships is not a ban or censure of homosexuality itself. "They don't require an automatic ban of promotion of any information concerning unconventional sexual relations," the court's statement said.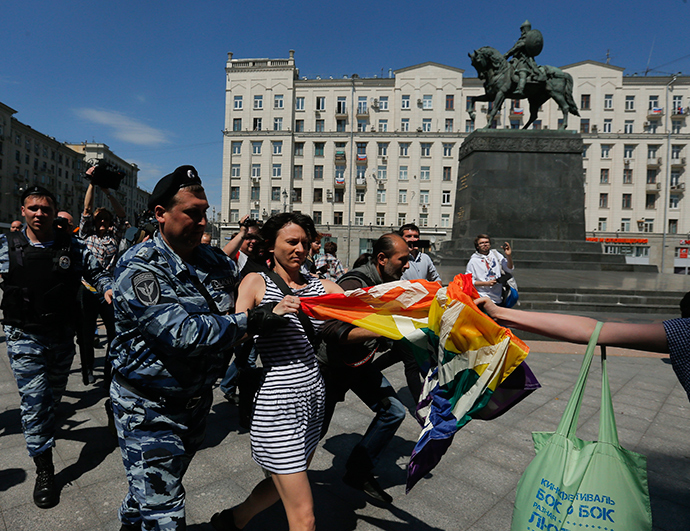 Previously the complainants had been found guilty of disseminating propaganda of unconventional sexual relations to minors. Each was fined 4,000 rubles ($100).
Alekseev and Evtushenko were held to account in December 2013 for taking part in a picket in front of a children's library in a northern Russian city of Arkhangelsk. The poster read "There is no gay propaganda." In Kazan in January, Isakov held a similar poster in a one-person protest.
The court said it has dismissed Alekseev's arguments that "his actions were not propaganda, but were aimed at spreading objective information, which cannot inflict harm to health, moral or spiritual development of minors." Alekseev's claim was "contradicted by the materials in the case," the court said. Similar statements were made regarding Evtushenko's and Isakov's cases.
Constitutional Court judge Nikolay Bondar told Rossiyskaya Gazeta: "Minors must not be involved in corresponding events, such as rallies or discussions, and the information promoted must not be aimed at them." He added: "The practices of some European countries, which are connected with the deformation of traditional values of family and marriage, can't be an example for us."
The law on "gay propaganda to minors" came into force on June 30, 2013. Fines for breaking the law are 4-5,000 rubles ($100-130) for private citizens and 40-50,000 rubles ($1,000-1,300) for civil servants. Propaganda via the media or the Internet by legal entities raises the fine to 1 million rubles ($26,000).
You can share this story on social media: