'China won't support sanctions against Moscow'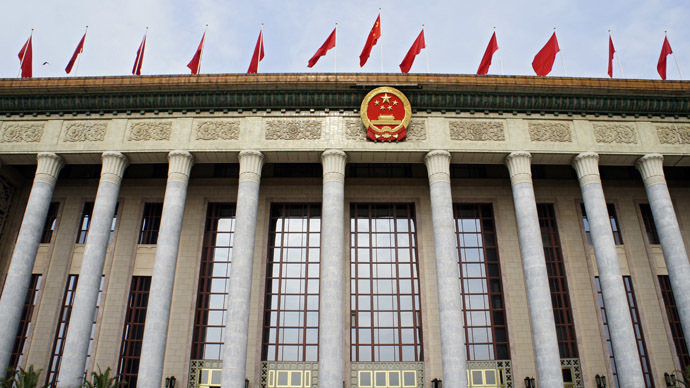 China will never support any sanctions against Russia and will never join them, Valentina Matviyenko, speaker of the Russian parliament's upper house said, citing Chinese President Xi Jinping, with whom she met on Tuesday.
Both Russia and China believe the sanctions are illegal, ineffective and counterproductive, according to Matviyenko. They are nothing but an attempt "to exert pressure on sovereign states to change their position and to weaken them and suppress their development," she stressed.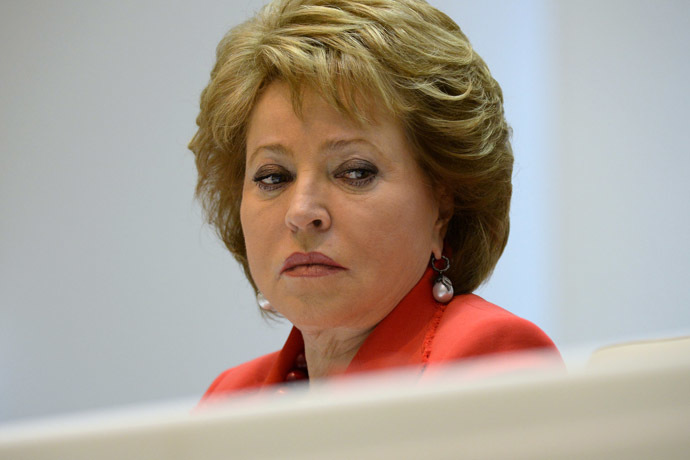 Matviyenko thanked Beijing for its public position towards Western sanctions imposed on Russia over the Ukrainian conflict. China has offered an "absolutely objective" assessment of what is now going on in Ukraine. Moreover, no sanctions will affect the long-term strategic partnership between Moscow and Beijing, which reflects the interests of both peoples, she noted.

Cooperation of Russia and China remains a serious factor in international politics, Matviyenko said, adding that the two states have no disputable issues. Their positions are either close or coincide on major problems, including how to settle international and regional conflicts or deal with new challenges and threats.
You can share this story on social media: