Russian lawmaker suspects Google of spying for Kiev regime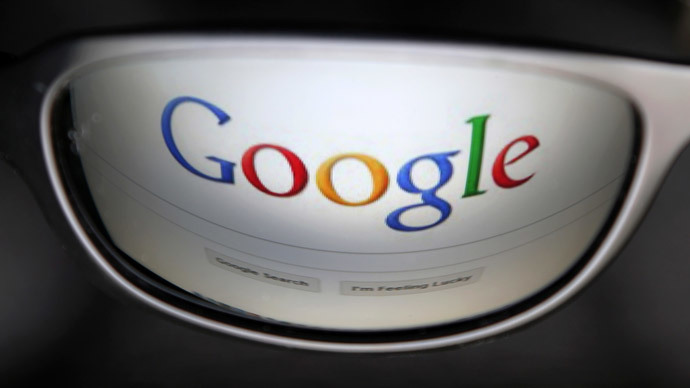 A ruling party MP plans to ask Russian law enforcers to investigate Google's alleged ties with the Ukrainian special services and possible leaking of Russian citizens' personal data.
Evgeny Fyodorov of the United Russia party has accused Google of taking "an openly anti-Russian position" in an interview with popular daily Izvestia. He added that he possessed information that Google had signed a cooperation agreement with Ukrainian special services, in particular the Security Service of Ukraine or SBU.
"Google remains in the jurisdiction of the United States of America and the USA is now officially seeking to weaken Russia and destabilize the situation. This is a direct order for all organizations that fall under its control," Fyodorov told reporters.
He added that the recent Maidan events that have resulted in violent takeover of power in Ukraine were organized and coordinated through various internet networks and Google played a major part in it.
Fyodorov also accused Google of direct propaganda as the company colored its logo in yellow and sky blue – the colors of Ukrainian flag – on Ukraine's Independence Day.
"Google can create mechanisms to coordinate mass street unrest and online payment systems for the participants. They also have users' personal data that they can provide to any interested party. Previously the personal data of Russians could get into the hands of the United States, as part of the sanctions plan, but now our citizens face threats also from the SBU which is, in essence, a terrorist organization," the lawmaker stated.
"In other words, this is quite a feasible system to invade other nations' territory," Fyodorov concluded.
The head of the Institute for Problems of Globalization, Mikhail Delyagin, supported the initiative, saying that Google had been known for politicizing its business as well as for sympathizing with Ukrainian nationalists.
"We all know that Google has been founded by Sergey Brin, but the main stockholder in the company is the Vanguard Group, which also owns the Monsanto company that produces genetically modified organisms. Monsanto, in turn, owns the military contractor company Academi, previously known as Blackwater, which is now fighting on the side of Ukrainian Nazis," Delyagin said. The expert also recalled that the Internet major had repeatedly faced accusations of making backdoors in its software that can be used by the US National Security Agency.
Russian legislators already addressed law enforcers with a request to launch a probe into Google's policies in April this year. Back then they claimed that the company's new terms of service were violating the national law on personal data by allowing to automatically scan users' content, including emails. Russian politicians said that this could mean that the US corporation reserves the right not only to store and transfer the users' information, but also to modify it – to translate, distribute and even publish. Law enforcers and state watchdogs have not yet reported of any action made in connection with the request.
In 2013, one Russian MP reacted to Edward Snowden's NSA surveillance revelations with the suggestion that the government should immediately limit civil servants' access to the popular US internet services and social networks, including Google. The lawmaker, however, did not seek to change the Russian law but insisted that the instructions not to use Google were made part of the civil servants' contracts.
You can share this story on social media: