Fair Russia suggest depriving corrupt officials of state pensions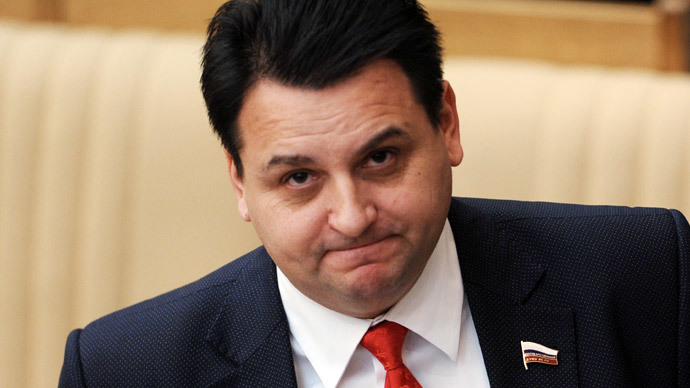 A leftist MP is urging changes to the law that would bar people convicted of corruption from official posts and receiving increased pensions.
MP Oleg Mikheyev of the Fair Russia parliamentary caucus told reporters that the new bill concerns those who commit crimes "against the state authority, the interests of civil service and the interests of municipal power bodies." The politician further explained it meant bribery and graft. The bill also bans the employment as civil servants of anyone who had been sentenced to five or more years in prison for economic crimes.
"Officials must completely lose the opportunity to capitalize on their posts," the MP said.
The politician said the authors of the bill had based it on the experience of Singapore, and added that it had practically extinguished corruption using such methods.
According to the present rules civil servants receive increased pensions – the bonus for 25 or more years of service can reach 70 percent of average salary of the last working year.
Mikheyev also said that a similar rule would soon be introduced in Belarus, and it makes sense to "harmonize" the laws in the Eurasian Union states.
Fair Russia is a center-left party that shares the general objectives of the current parliamentary majority United Russia, but objects to particular practices and concentrates on criticizing corruption in the ranks of the present authorities.
Earlier suggestions to toughen the anti-corruption laws were voiced by Prosecutor General Yuri Chaika and by President Vladimir Putin – both complained the softening of legislation in 2011 was not working.
In fall 2013 President Putin chaired a session of the Anti-Corruption Council – a special body of top law enforcers and state officials and said only eight percent of people convicted for taking bribes received prison sentences, while the majority got away with fines that the criminals managed not to pay by using various loopholes.
Putin then told the council members that he expected them to submit suggestions for fighting corruption, suggesting to start with the area of community services, consumer markets and government tenders.
You can share this story on social media: