Majority party MP drafts tougher bill on high treason
Published time: 5 May, 2014 09:08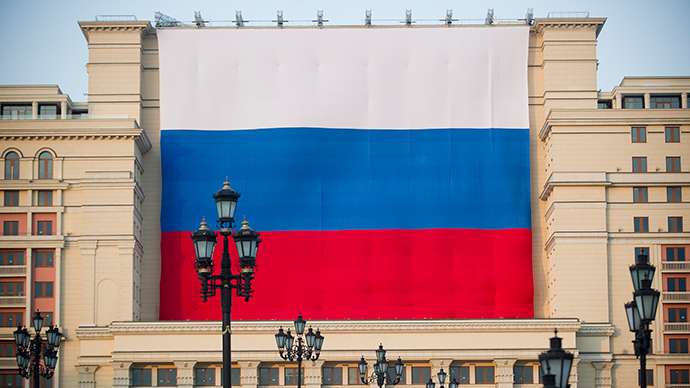 The new draft is aimed primarily against law enforcers and financial officials who act in the interests of foreign nations and suggests life in prison as a maximum punishment.
The amendments to the criminal code are similar to those that had already existed in modern Russia, but were canceled in 1997 under pressure from the United States, the author of the bill, MP Yevgeniy Fyodorov (United Russia), told the Izvestia daily.
The new bill returns responsibility for "actions that inflict damages to the country's sovereignty, inviolability and territorial integrity." Such deeds would qualify as high treason. In the same draft law, Fyodorov suggests raising the maximum punishment for high treason from the current 20 years to life in prison.
According to Fyodorov, the need for a stricter norm has appeared after the recent events in Ukraine and the reactions to them by some of Russia's politicians and state officials. He did not give any particular names.
"It is wrong to expect that the new bill would punish certain citizens who hold pro-opposition talks in their kitchens. The new norm would target mainly state officials, who, through cooperation with their foreign colleagues, allow actions harmful for the national sovereignty, or detrimental to the territorial integrity of the state. Other potential targets are financial officials who act in the interests of foreign states," the parliamentarian told the newspaper.
Fyodorov noted that, apart from formal changes in the legislation, it was important that the new norm was strictly executed. He said that a similar act exists in current Ukrainian law, but is not enforced in reality because under it all leaders of the recent coup d'état should have been sentenced to between 20 and 25 years for damaging their nation's sovereignty by putting Ukraine under the influence of the West.
According to the Russian MP, similar laws exist in the world's leading countries. For example, the definition of high treason in the German Criminal Code also includes jeopardizing the territorial integrity of the country.
Presently, the Russian Criminal Code has an article against calls for the country's breakup. Such actions are punishable with fines of up to 300,000 rubles (about $8,300), or prison terms of up to five years. The law was passed in late 2013 as a reaction to the position of several media outlets.