Non-parliamentary opposition gets rostrum in Duma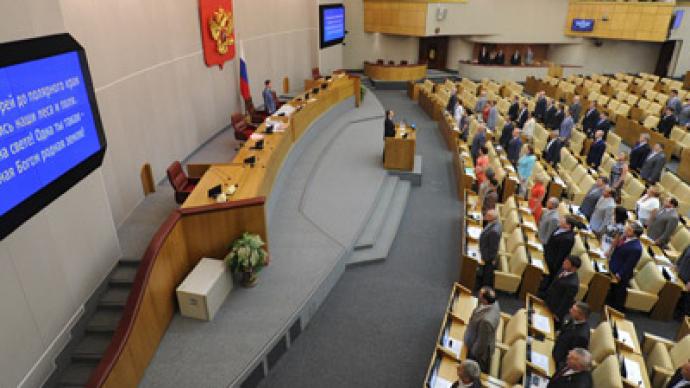 State Duma Speaker Sergey Naryshkin has set up a council for political parties which have no seats in the lower house. The new body is expected to become a venue for a dialogue between such parties, MPs and the government.
On Friday, the council held its first meeting, at which participants from over 20 parties discussed how exactly the new structure will work.
It was decided to create six working groups to deal with various issues, ranging from political competition and electoral system to ecology, culture and SciTech. It will be up to the parties to decide in which of these groups they would want to participate.
The council will also discuss draft bills with heads of Duma committees. In that respect, the non-parliamentary parties suggested to develop a mechanism that would allow them suggest amendments to legislations. Currently, they have no opportunity to do so.
According to current regulations, only parties registered with the Ministry of Justice and which have at least 42 regional representative offices can be members of the newly-created council. However, some participants of Friday's gathering suggested that, in addition to the abovementioned requirements, it should also be only parties that participated in elections.
"The council is better than barricades," noted Boris Misnik, coordinator of the Yabloko democratic party, as cited by Itar-Tass. The creation of the new institution cannot completely rule out people taking to streets for protests, but may reduce their number, he added.
The new body was set up as part of an ongoing reform of Russia's political system, which was launched in 2011 by then-President Dmitry Medvedev. As part of package of reforms, Russia has re-introduced direct elections of regional governments and significantly simplified the procedure of registration for new political parties.
The creation of the council also follows months of opposition protests that followed December 2011 parliamentary poll.