Leftists take aim at debt-collector power abuse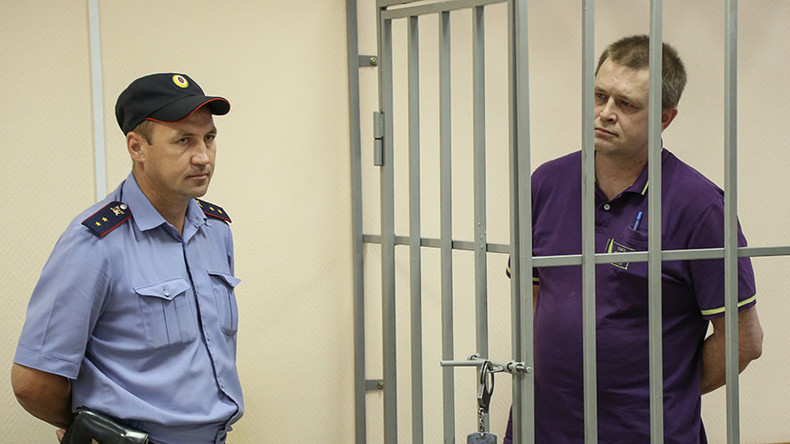 Two Fair Russia party MPs have drafted a bill targeting debt collectors who overstep their legal boundaries when dealing with debtors and allowing for 20-year sentences for threatening minors or causing loss of human life.
"This legislative initiative is aimed at protecting the rights and interests of citizens as well as prevention of power abuse by persons who work in the sphere of return of overdue debts," reads the explanatory note attached to the bill drafted by Fair Russia leader Sergey Mironov and his deputy Oleg Nilov.
READ MORE: Rights ombudsman supports full ban on debt collectors in Russia
The draft proposes changes in the Criminal Code that would punish abuses of power by debt collectors with prison terms of varying length.
If actions such as this damage the reputation of debtors or their relatives, the collectors could face up to four years behind bars. Destruction of debtors' property can lead to sentences of up to eight years, while violence or threats of violence towards debtors and their families can land collectors behind bars for up to 12 years.
The strongest sentence mentioned in the bill is 20 years in prison, and it is proposed as punishment for violence or threats of violence towards minors as well as for actions that cause grievous bodily harm or loss of human life.
The Fair Russia leader noted that currently, collectors who violate the law only face administrative responsibility, and that this is clearly insufficient to prevent criminal abuse.
"The measures described in our bill are undoubtedly harsh. But we must protect our citizens from gangsters' arbitrariness, even in cases when the citizens cannot meet their obligations on debts," Mironov said in a statement released by the press service of Fair Russia.
"We have already faced situations in which collection agencies seeking to get money from debtors used various forms of psychological pressure and threats of violence against debtors and their families. We also know about cases in which these threats were fulfilled."
Currently, the work of collection agencies in Russia is regulated by the Law on Consumer Credit. This act has some provisions aimed at protecting debtors, but its practical execution has proved these measures to be insufficient.
Cases in which collectors overstep the legal bounds, sometimes resorting to outright criminal tactics, have become more frequent as economic growth in Russia has slowed and many people are unable to repay their loans.
READ MORE: Bill regulating debt collection services gets OK from Russian govt - report
In late January this year, the Russian media reported that a tax collector allegedly petrol-bombed a home in the city of Ulyanovsk, injuring an elderly man and a two-year-old boy. After this incident, upper house Speaker Valentina Matviyenko urged Parliament to impose a temporary ban on debt-collection activities until a special law is passed to regulate them.