Moscow authorities tell business owners to step up anti-terror measures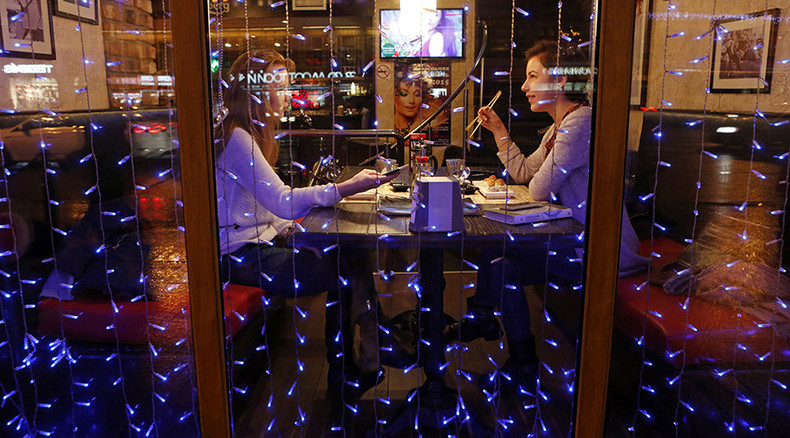 The Moscow Department of Trade and Services is asking the owners of shops, restaurants and other public enterprises to hire additional security to conduct checks on buildings and pay special attention to employees who spend a large amount of time abroad.
The memo, sent to all public businesses, contains detailed instructions on the new recommendations, including a request to check tables in cafés each time they have been used by clients, according to Aleksey Nemeryuk, the head of the Moscow department.
In comments to Izvestia daily, Nemeryuk added it was important to monitor employees who spend long periods of time abroad, especially in countries with active Islamist movements.
READ MORE: Activists urge FSB to launch nationwide anti-terrorist public movement
Nemeryuk also told reporters that city authorities have invited business owners and managers to several anti-terrorist conferences to be held with the participation of the Interior Ministry and the Federal Security Service (FSB).
The official added that even before the memo was issued, many Moscow companies had reacted to threats to Russia made by international terrorist groups such as Islamic State (IS, formerly ISIS/ISIL).
Several top managers of major Moscow café chains and shopping malls told Izvestia they received the memo on anti-terrorist measures about a week ago, and confirmed their companies were already working in this direction.
READ MORE: Both chambers of Russian parliament support tougher punishment for terrorism
Managers from restaurant companies also told reporters that the number of visitors to their establishments had dropped by up to 70 percent in the immediate aftermath of the terrorist attacks in Paris. However, within a week things had returned to normal, they said.
Earlier this week, Oleg Denisenko MP (Communist Party) asked the FSB and the National Anti-Terror Committee to urgently draw up a law that would make it obligatory for shopping centers to have metal detectors at all entrances. It remains to be seen whether this proposal will be transformed into a bill.