Kiev authorities 'ISIS accomplices' by closing air transit to Syria, says Russian MP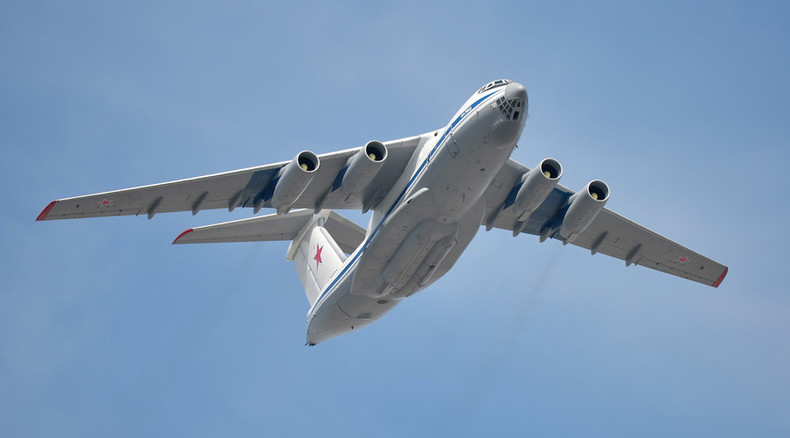 By denying Russian aircraft heading to Syria the right to transit through Ukrainian airspace, Kiev authorities are helping the Islamic State terrorists, the head of the State Duma Committee for Eurasian Integration has said.
"Kiev's decision to close the airspace for Russian planes going to Syria has been certainly made on the United States' instructions. This makes Kiev an accomplice to Islamic State [IS, formerly ISIS] and the move was made with US prompting," MP Leonid Slutsky (LDPR) told reporters on Thursday.
"Russia has helped and will continue helping Syria in its fight with terrorists." "The closing of Ukrainian airspace will not become an obstacle – we will find a way around as it happened with Bulgaria," he added.
Earlier on Thursday, Ukrainian Prime Minister Arseny Yatsenyuk said he had ordered the closure of the national airspace to any Russian aircraft traveling to Syria. He added that the airspace over neutral waters would be controlled "in a special way."
Earlier this week, Bulgaria closed its airspace to Russian aid flights to Syria, apparently due to "incorrect information in the requests regarding the purpose of the flights and the cargo." Russian officials said Bulgaria's unfriendly move would not remain unnoticed, observing that alternative routes to Syria had already been found.
READ MORE: Bulgaria denies airspace use for Russian supply flights to Syria
On Wednesday TASS quoted a source in the Russian embassy in Tehran as saying that Iran had granted permission for Syria-bound Russian aircraft to use its airspace.
Russia has repeatedly delivered humanitarian aid to Syria. In August this year, Moscow sent over 20 tons of humanitarian aid to the city of Latakia. In May, the city received 21.5 tons of supplies from Russia. Russian aircraft also carried hundreds of people, both Russians and foreigners, away from the conflict zone.
LISTEN MORE: