Nationalist party Motherland launches 'Tiger' youth movement, pledges support to Putin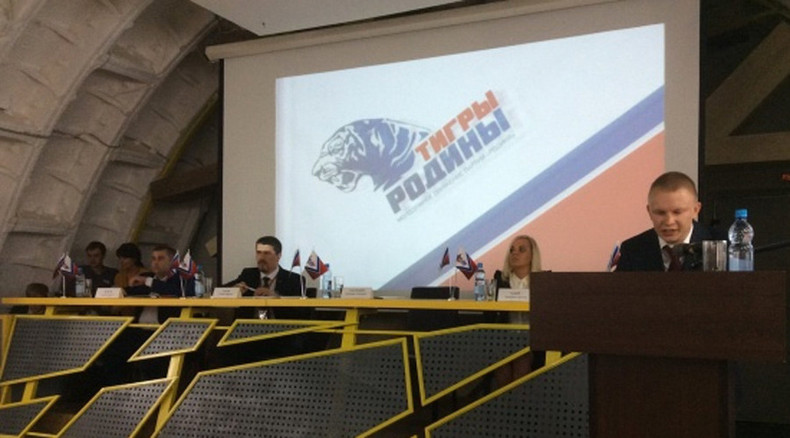 Rodina, or Motherland, a re-registered conservative nationalist party, has announced the creation of a youth wing called TIGR, which is Russian for tiger but also an acronym formed from the Russian words traditions, empire, state and motherland.
The Motherland Party held a news conference dedicated to the creation of the new movement in an underground bunker in central Moscow that was built in 1950s as a shelter against a nuclear strike but was re-opened as a public attraction in the mid-1990s.
The congress approved the candidacy of 27-year old Vladimir Laktyushin as the head of the TIGR youth movement. The leader of the new movement said that the place of the press conference was deeply symbolic.
"This is not an ordinary bomb shelter, this is a place from which an order was to be made about a reciprocal strike in case of a foreign invasion. And we hold that such an order has been given when [Russian President] Vladimir Putin said that Russia's future depended on the younger generation," Laktyushin told reporters.
"We are following this call. Woe to those who will try to stand in our way and attempt to take a place in the Russian ruling bodies through their usual methods of slander, manipulations and black PR. We will not be shy and we will not remain silent because internal enemies are the worst enemies," the TIGR leader said.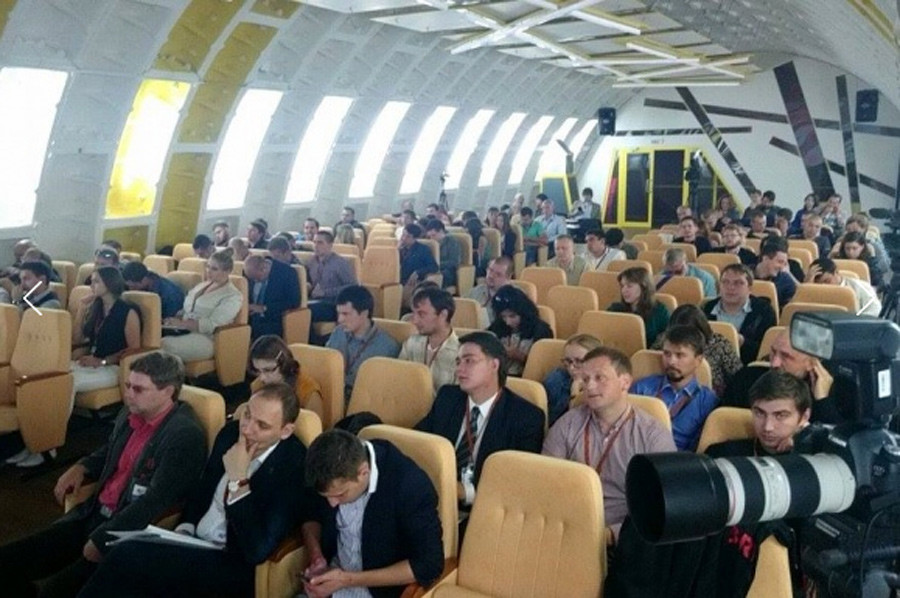 "Russia has always been, is and will always remain an empire. We have no other way with all our resources, vast territories and a great number of peoples and ethnic groups populating our country."
READ MORE: Nationalist lawmaker moots visa ban for foreigners attacking Russia on web & MSM
Laktyushin also told reporters that the name and the emblem of the new youth group had been developed together with Dmitry Rogozin, who currently occupies the post of deputy prime minister in charge of the defense industry, but previously was a co-founder of the Rodina party and the Congress of Russian Communities movement, which unifies organizations of ethnic Russians abroad.
The particular initiatives of the new movement outlined at the conference included some sports programs and a nationwide poll to legislatively define the meaning of the white blue and red stripes on the Russian tricolor flag. They also pledge to take care of monuments and memorials, and to recruit Russian football supporters to take part in political initiatives.
The Motherland party first existed in Russia between 2003 and 2006, when it was dissolved due to insufficient representation in regions under tougher laws on party registration. After the registration of political parties was made easier again in 2012, the party was among the first to re-register and now is the most popular non-parliamentary party in the country, according to some polls.