Washington's love affair with Myanmar: It's the resources, stupid!
Nile Bowie
Nile Bowie is an independent writer and current affairs commentator based in Singapore. Originally from New York City, he has lived in the Asia-Pacific region for nearly a decade and was previously a columnist with the Malaysian Reserve newspaper, in addition to working actively in non-governmental organisations and creative industries. He can be reached at nilebowie@gmail.com.
Nile Bowie is an independent writer and current affairs commentator based in Singapore. Originally from New York City, he has lived in the Asia-Pacific region for nearly a decade and was previously a columnist with the Malaysian Reserve newspaper, in addition to working actively in non-governmental organisations and creative industries. He can be reached at nilebowie@gmail.com.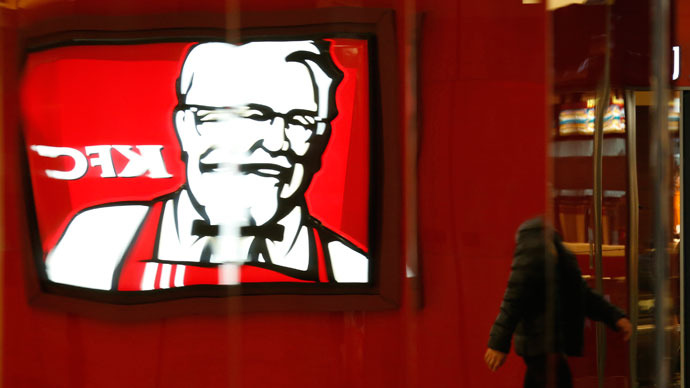 The ramshackle streets of Myanmar's capital Yangon, with its ancient Buddhist pagodas and dilapidated colonial-era buildings, are one of the last places in the world where you'd expect to find Colonel Sanders.
If the democratic reforms recently undertaken by Myanmar, a once dysfunctional and paranoid socialist state turned hardcore military pariah, could be attributed to a smell, it would probably resemble a bucket of KFC chicken. Since the dramatic thawing of US-Myanmar relations following the political ascent of President Thein Sein and his quasi-civilian regime in 2010, diplomatic figures such as Hillary Clinton, UK Foreign Secretary William Hague, and even President Obama have dropped by – and corporate America came along for the ride too. Multinational players from Ford and Hilton, to Coca-Cola and Google are now trying to find their place in what the IMF calls the "next economic frontier in Asia".
Many have questioned Washington's fast embrace of this long-isolated Southeast Asian state, which is still accused of overseeing vast human rights violations and employing discriminatory policies toward ethnic minorities. Are we to believe that after decades of crippling US-EU sanctions and trade embargoes, which nearly collapsed Myanmar's manufacturing base and made anti-retroviral drugs and other medicines unaffordable, the West is now enthusiastically emboldened to extend a hand in genuine support for peace and the rights of the population and minorities? Sure, that narrative is warm and fuzzy, but one should review all sides of the equation, especially when billions upon billions in profit remain up for grabs. Myanmar is pristine and extremely underdeveloped, and it holds abundant natural resources, from gold, gas, and oil, to uranium, precious gems, zinc, and copper.
It's not just about the resources though; Myanmar is a huge potential energy exporter whose transformation promises to have a major impact on the regional economy. Most importantly, Myanmar sits on China's southern border, making the country a vital trade and energy crossroads for Beijing, which is keen to keep Myanmar in its economic orbit as the Obama administration 'pivots' to the Asia-Pacific. As the country continues on the trajectory of reform, it may find itself in a contentious wedge between rival superpowers sooner than later, especially since the US has shown interest in expanding military ties with Myanmar as part of its foreign policy strategy, much to the discontent of China, who has practically been Myanmar's sole investor for the past two decades. Observers from Myanmar took part in annual US-led military exercises in Thailand known as Cobra Gold for the first time in February 2013, and on a recent visit to the White House, President Sein boldly called for direct military-to-military training.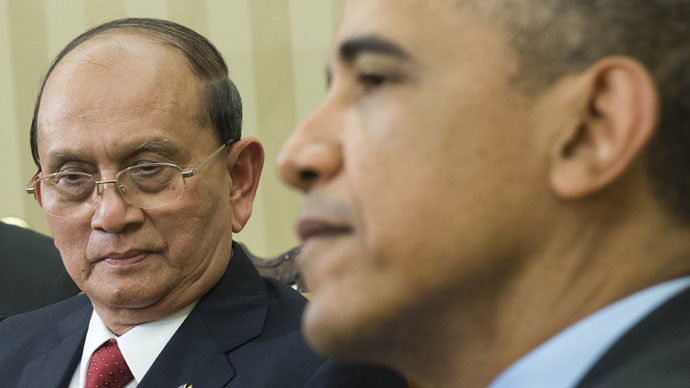 IMF to the rescue
Nobody doubts the fact that far-reaching economic and currency reforms were long overdue for Myanmar, where it was once common to receive loose cigarettes or packs of gum in the absence of small change; shopkeepers would also receive payment in euros and offer US dollars and other foreign currencies in change, and the currency exchange system was in absolute disarray. The immediate question is, what kind of economic model Myanmar will adopt, and what will be the ramifications? It can gradually develop its domestic industries with capital controls, trade protection and subsidies until they mature enough to compete internationally, while focusing on steering investment into manufacturing and services sectors to train the workforce in skills and technology. Or, it can swallow the pill of the Washington consensus and the International Monetary Fund (IMF).
In that scenario, Myanmar would see reduced public investment in rural development, health and social services, and a reliance on private international banks that favor multinational corporations rather than domestic industries by keeping affordable credit out of the reach of many local companies and start-ups. In other words, it can place priority on foreign corporations and investors by rapidly integrating itself into the global economy at the expensive of the human infrastructure upon which future productivity depends. For all intents and purposes, it looks like Myanmar has already sided with the IMF. According to IMF chief Christine Lagarde, her institution had a direct hand in designing the recent currency overhaul that ended in the moves to float the national currency, the kyat.
IMF mission chief Meral Karasulu was quoted saying how Myanmar could see strong growth if it is willing to "take advantage of its rich natural resources" and "young labour force". To the ears of a cynic, that may translate into 'sell us your resources on the cheap by exploiting your unskilled labor base'. It shouldn't surprise anyone that the kyat has depreciated and hit record lows against the US dollar, making that cheap labour all the more cheaper. History tells us that Western development strategies place much more interest on extracting raw materials and turning poor countries into markets for Western goods, rather than advocating policy that fosters strong national industries that allow countries to take off and break free of the low-income trap. Myanmar would be wise to avoid those pitfalls as best it can, if it is allowed the space to do so.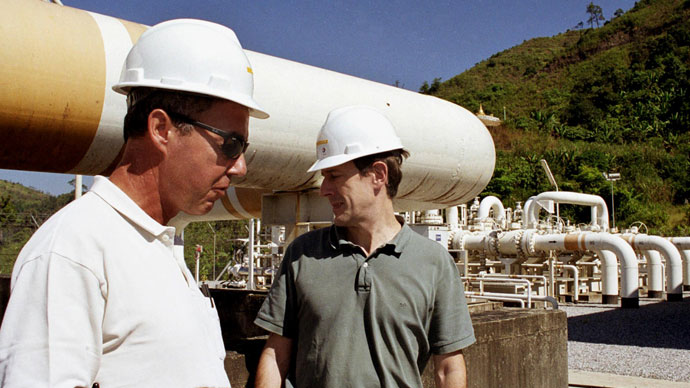 The tight-lipped Lady
Nobel laureate Aung San Suu Kyi is the subject of big-budget blockbuster films and global praise, but inside Myanmar, she's garnered a surprising amount of criticism from her rank and file following her ascension into parliament after more than a decade under house arrest at the behest of the former military junta. In June 2012, outbreaks of violence in western Myanmar left nearly 200 dead and hundreds of thousands of the ethnic minority Muslim Rohingyas displaced following sectarian clashes with Buddhists. President Thein Sein was criticized internationally for referring to the Rohingya, who resemble Bangladeshis, as "illegal immigrants", although Suu Kyi's National League for Democracy party maintained a near-identical stance on the issue. Washington, as well as Suu Kyi, remained questionably silent on the plight of the Rohingya, which the UN classifies as one of the world's most discriminated ethnic minorities. Suu Kyi's silence can be attributed to the complex chauvinistic and xenophobic nature of the Theravada Buddhist culture practised in Myanmar.
The pervasive climate of Buddhist nationalism in the country ensures that she would face a backlash from her future voter base if she takes the side of the Rohingya Muslims. Suu Kyi is widely expected to run as a presidential candidate in the 2015 elections, and she has already disenchanted many activists by praising the military, despite previously accusing them of heinous human rights abuses. Since she entered politics, she has curbed her criticisms of the regime and hasn't offered comment on the countries ongoing conflicts with various ethnic minority militias throughout the country. It should be remembered that Suu Kyi was a hardline advocate in favor of Western economic sanctions on Myanmar, which created enormous suffering for the population. It's difficult not to see Suu Kyi as disingenuous, as she now frequents the World Economic Forum calling for foreign investment that could have benefited her people years ago. It appears she's had a change of heart since she now has the prospect of standing for elections.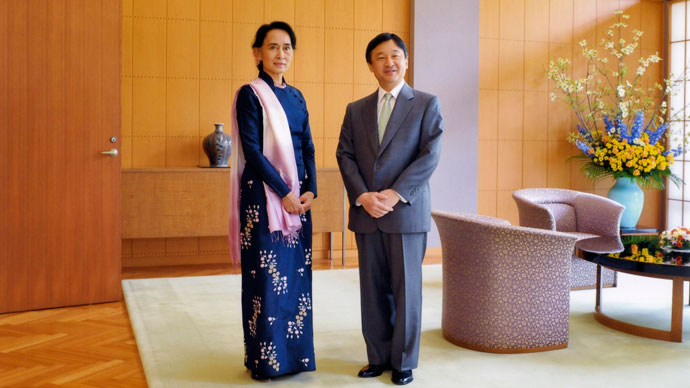 From Beijing's sphere to Washington's Orbit
It's difficult to ascertain what prompted Myanmar's flight toward the West. While the inept and unsustainable nature of the former political and economic system was clear to everyone, some say that Myanmar resented China's stranglehold over their economy, likening it to a colonial relationship. There is no doubt that Beijing will look at expanding US-Myanmar military ties as a threat and a provocation, especially if Myanmar continues morphing into a US ally. As once anti-imperialist generals become US-friendly strongmen, and principled activists begin to look more like calculative politicians, Myanmar's transformation is key to US strategies of containing China and resuscitating its economic muscle through trade with Southeast Asia. As institutional repression is dismantled, there is a real danger of movements and leaders that once championed civil liberties and human rights becoming enablers of neoliberal capitalism, indiscriminate privatization and deregulation. The fact that nearly all-Western leaders still refer to the country under its colonial title, Burma, may be a cynical reflection of prevailing economic attitudes toward this dirt-poor, resource-rich, and geo-strategically crucial Asian state.
The statements, views and opinions expressed in this column are solely those of the author and do not necessarily represent those of RT.