America's shale energy revolution is another Ponzi fraud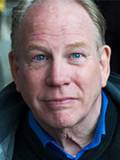 William Engdahl
William Engdahl is an award-winning geopolitical analyst and strategic risk consultant whose internationally best-selling books have been translated into thirteen foreign languages. He has lectured as Visiting Professor at Beijing University of Chemical Technology and delivers talks and private seminars around the world on subjects of current importance from economics to oil geopolitics to agribusiness. A widely discussed analyst of current political and economic developments, his provocative articles and analyses have appeared in numerous newspapers and magazines and well-known international websites. He is a Research Associate of the Centre for Research on Globalization in Montreal and member of the editorial board of Eurasia magazine. Based in Frankfurt, Germany he may be reached via his website www.williamengdahl.com
William Engdahl is an award-winning geopolitical analyst and strategic risk consultant whose internationally best-selling books have been translated into thirteen foreign languages. He has lectured as Visiting Professor at Beijing University of Chemical Technology and delivers talks and private seminars around the world on subjects of current importance from economics to oil geopolitics to agribusiness. A widely discussed analyst of current political and economic developments, his provocative articles and analyses have appeared in numerous newspapers and magazines and well-known international websites. He is a Research Associate of the Centre for Research on Globalization in Montreal and member of the editorial board of Eurasia magazine. Based in Frankfurt, Germany he may be reached via his website www.williamengdahl.com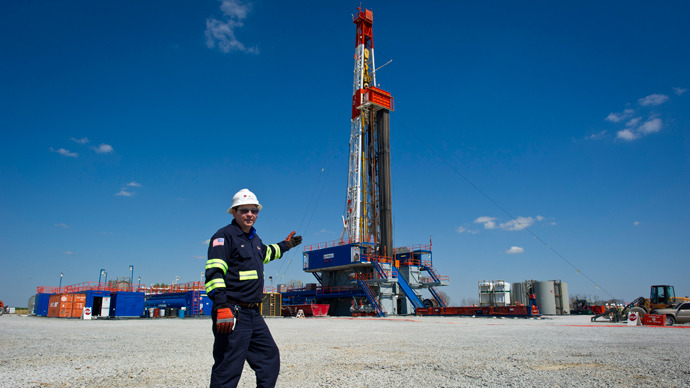 Some say America's shale energy revolution will provide gas for a century and create millions of new jobs. The only problem with this picture - it's built on myths, lies and Wall Street hype.
Much has been said about the proven environmental costs of injecting millions of gallons of ultra-toxic chemicals into shale and fracturing the gas free, how it often contaminates underground water aquifers and can induce earthquakes. Little however has been said of the fact that the costs and economics of shale gas in the USA are actually negative.

In reality it is becoming increasingly clear that the shale revolution is a new Ponzi fraud, carefully built with the aid of the same Wall Street banks and their "market analyst" friends, who brought us  the 2002-2007 US real estate securitization bubble. 

The USA shale gas boom took off after Dick Cheney and friends managed to win a major loophole in new energy legislation in 2005 exempting the oil and gas industry from the Clean Water Act, the only exempt industry. With soaring US gas prices, and no environmental restraint, shale gas extraction ballooned fourfold from 2007, the first year data was tracked, to 2011, to comprise almost 40% of total dry natural gas extraction in the USA that year. In 2002 shale gas was a mere 3% of total gas.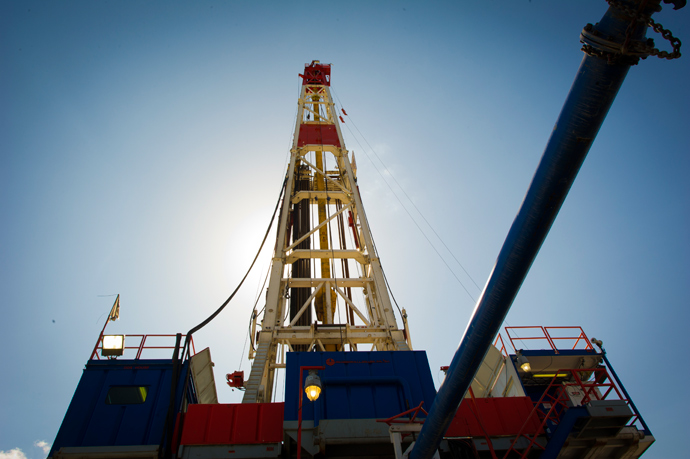 What few outside the industry knew was that the dynamics of the complex shale formations led to dramatic initial gas volumes followed by even more dramatic declines. Shale Gas, unlike conventional gas, depletes dramatically faster owing to its specific geological location. It diffuses and becomes impossible to extract without the drilling of costly new wells.

The key shale gas players and the Wall Street bankers backing the shale boom have grossly inflated the volumes of recoverable shale gas reserves and hence its expected duration. Independent conservative estimates are that recoverable shale gas is about half what the industry claims on its financial statements. In brief, the gas producers have built the illusion that their unconventional and increasingly costly shale gas will last for decades.

Real well extraction data are now available that show shale gas wells decline at an exponential rate, and will run out far faster than being hyped. This has already led to a fire sale of newly-bought shale gas leases by the major players to Chinese, Japanese, French and other gullible foreign energy investors to buy their future reserves, a sure sign of trouble.  In 2012, USA shale gas operators poured $40 billion into drilling 7,000 shale gas wells. But the value of all shale gas produced that year was a mere $32.5 billion. Oops…
A sign of the end of the short-lived shale gas bubble is Chesapeake Energy the premier shale gas exploiter. Its stock shares fell from $80 in 2008 to just above $20. It's selling shale assets to pay down debt and its debt is rated "junk." As one industry analyst puts it, having America's second largest natural gas producer almost completely walk away from the shale gas business is a great indication that today's natural gas price bubble is on the verge of popping. Aubrey McClendon, Chesapeake founder has been forced to resign on April 1 under heat of an SEC investigation.

The statements, views and opinions expressed in this column are solely those of the author and do not necessarily represent those of RT.