Hawks in US Congress may try and derail deal with Iran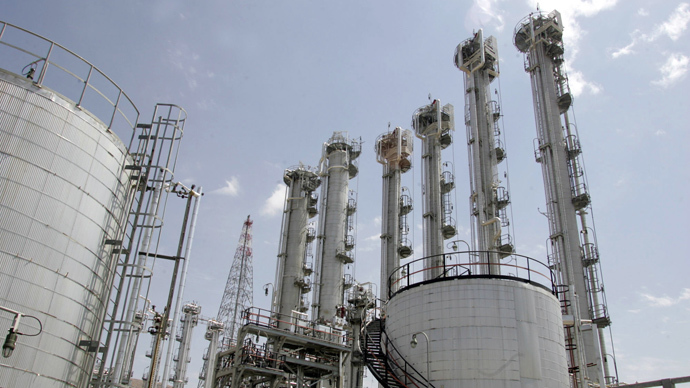 Despite an historic deal being reached between Iran and the world powers, some political commentators are warning that there is still much work to be done in terms of regaining trust.
Soraya Sepahpour-Ulrich, an expert in US-Iran relations, warned that America is not run by the president and his administration alone and that there are various other forces in the US, which may want to derail the diplomatic process.
"Lobby groups and congressional members at the moment, especially with this president, are far more powerful than Mr. Obama. So to think that things will change now because there has been this initial first step, its being very optimistic," she told RT.
"It's taken 34 years to demonize Iran; it will not go away overnight. The US lobby groups, the media, the think tanks, they are not on board yet," she added.
Normon Solomon, director of the institute for public accuracy, said that while this is a key breakthrough for diplomacy, there are still elements in the US Congress who are still pushing for a hawkish stance on Iran and are happy to cozy up to Benjamin Netanyahu and the Saudis who have said that the deal will make the world less safe.
"I think the right wing elements in the US Congress, those who follow the lead of Benjamin Netanyahu, some Republicans and Democrats, tonight and in the next few days will be back on their heels," he told RT.
While he said "the momentum is now with the agreement" he cautioned that "the Israeli government and those in the US Congress who want an attack on Iran, they will not rest, they will hate this agreement."
However, he stressed that the success of the talks has reversed the momentum away from the hawks in Washington.
"That is a crucial dynamic because when you have all the major players of those negotiations wanting the deal and getting the deal, it's a very favorable foreshadowing of the six months beyond," he added.
The statements, views and opinions expressed in this column are solely those of the author and do not necessarily represent those of RT.
You can share this story on social media: