Brain drain: Funding and industry leave America, followed by top minds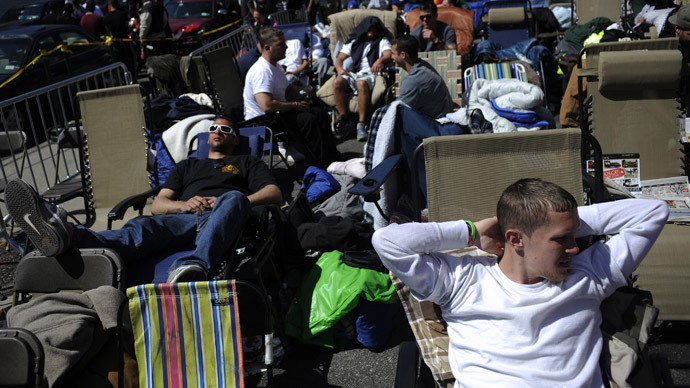 The US government spending crisis has caused visible pain for research and innovation in America. Already this year, billions of dollars in federal cuts due to sequestration has affected federal grants for scientific research.
But this problem is only the tip of a much bigger problem facing the redundant superpower.

Two fundamental building blocks for any modern technological, progressive economy are discovery research and scientific investigation. By their nature, these two pursuits carry a much slower return on the investment. In the past, the US could afford to be patient because its thriving industrial sector was a magnet for the word's talent and investment - which is why successive governments have routinely placed their dollars there. That engine which used to power the US juggernaut has been disassembled and shipped overseas.

Politicians will certainly blame the current crisis in academia on sequestration and partisan feuds over federal budgets, but that's only part of the story. Cuts are not only consigned to federal budgets. According to a report by the National Science Foundation, States have also cut funds for public research universities by 20 percent, in constant dollars, between 2002 and 2010. If money is cut back, that means researchers are laid off, programs are frozen, and labs are closed. As a result, talent will begin to look abroad for better opportunities.

According to a recent interview by RT with Benjamin Corb, a public affairs director for the American Society for Biochemistry and Molecular Biology (ASBMB), indicators for a 'brain drain' from the US are already starting to manifest throughout higher education.

 "As a survey that we put together over the summer shows, one in five American scientists are considering leaving the country for better funding opportunities outside our borders," he said.

The ASBMB survey also found that half the researchers had either laid off, or were expecting to lay off staff due to federal budget cuts. This includes letting go of technical staff, but more crucially it's hurting the future crop of highly skilled experts - graduate, PhD, postdoctoral and resident trainees. It's becoming a noticeable issue, even for some of the country's, if not the world's, perennially top higher education institutions like Harvard and the University of Chicago medical schools, as well as the New York State University system, to name only a few.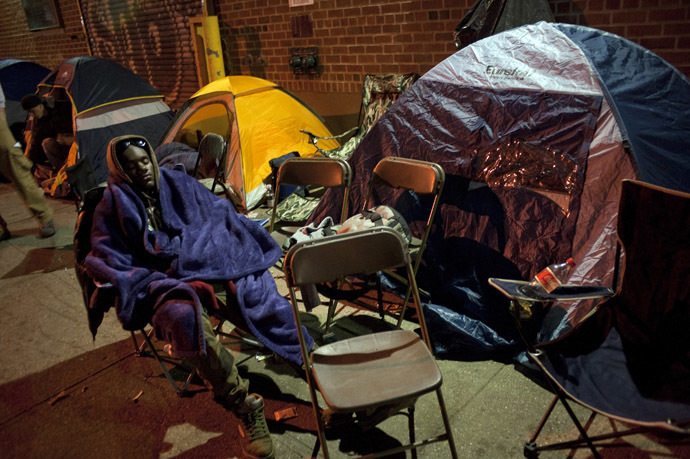 Holding on to the best and the brightest which make up this fundamental basis for maintaining a leading science and tech economy is not impossible without steady growth in funding and investment in research institutions. If you lose the edge in research, then it's only a question of time before the corporate investment which funds the next stage - commercial research and development, begins to migrate off shore too.

In 2010, President Obama delivered a typical glorious speech on this topic stating, "Our future depends on reaffirming America's role as the world's engine of scientific discovery and technical innovation."

The key word here was 'reaffirm', implying that the US has already been knocked off its perch. This is not a problem which any President can rightly claim to fix. Aggressive off-shoring policies over the last four US administrations has seen whole industries disappear from America, and so too will the graduates, following the work in an age of globalization. Why produce legions of engineering graduates in the US when there are no engineering jobs to fill?

But it's not just across the board cuts in federal funding that are pushing this trend of a 'brain drain' from American shores. A larger picture reveals an almost perfect storm - other established economic and political trends which have made for optimum conditions for decline in scientific and technological eminence.

Falling prospects in a zero growth economy
Where America single-handedly dominated the global technology and innovation scene for the better part of a century, new competition has already begun mushrooming outside of the US. Unfortunately, investment and talent follows opportunity. So how did the US lose its edge?

Put aside for one moment, the delusional wisdom of Washington DC and the excesses of Wall Street. The rest of the world now refers to America as a "mature economy", which you can translate as meaning: zero growth. In economic terms, zero growth = zero investment, which in turn means zero future in an economy dominated by rent seekers. Nearly two decades of breakneck federal spending, and bloated budgets, coupled with the feverish outsourcing of manufacturing in America to the Far East and Latin America, swelling ranks of illegal immigrants - has forced factors which are counterproductive to an advanced competitive economy - high unemployment, and high inflation. High costs of goods and services, high costs of education, high costs of fuel and a high cost of living means that America is no longer competitive.

The writing has been on the wall for a while. What politician didn't know, or care to know during the naughty 1990s, is that you cannot support a vibrant scientific commercial research and development (R & D) sector without the actual industrial sector that's meant to nurture it. Modern transnational corporations have no allegiance to flag anymore, only to shareholder dividends. The US Congress and Senate are no different, as most of them amass their personal fortunes while in office playing the stock market. As a result, a significant chunk of the productive US economy has long since been off-shored to China, India and elsewhere. No amount of government funded money pumped into R & D can replace whole missing industries.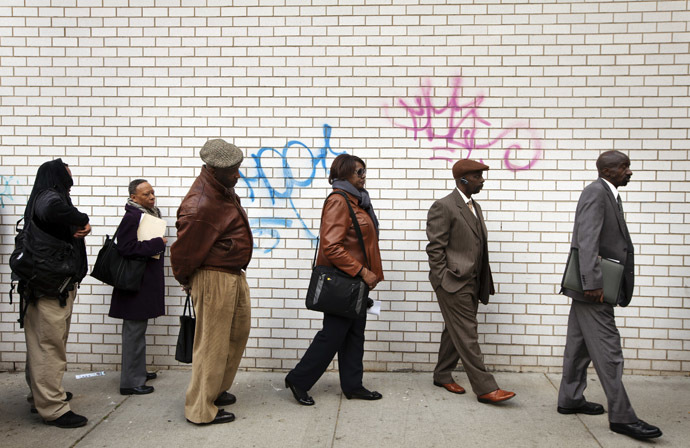 Hyper-inflation in American higher education
American university and college costs are the highest in the world, bar none – and so is the level of student debt. Because of the extortionate costs involved in US higher education, most post graduate students are dependent on federal government funding for research and paid lab work in order to carry on up through the ranks of academia.

How did it get so expensive in recent years? One of the US government's nice little profit centers is the student loan business. The amount of cheap money available in the form of lines of credit for education has exploded in the last decade. Universities and colleges, along with landlords and other suppliers, have taken full advantage by pushing prices up accordingly.

In addition to this, courting high paying overseas students has also become a number one priority for many private universities and colleges.

So what does it mean when a higher education is approaching the cost of a new home in America? Is a degree(s) really worth $150,000, or $200,000, plus interest? According to most statistical tables, there's only one job available for every five higher education graduates in the United States today. Clearly, the only really winners here are the one profiting off the student loans.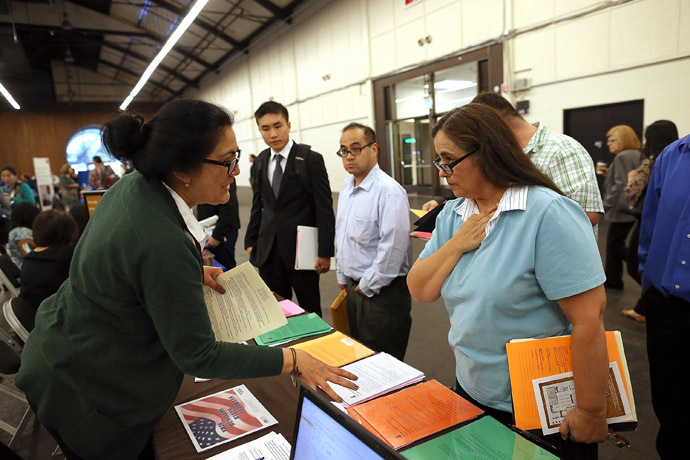 Immigration politics
A 2009 study by the National Science Foundation showed that foreign students on temporary visas took home 33% of all science and engineering doctorates in the United States.  The numbers are even higher in some other scientific fields. Up to 90% of these doctorate earners end up having to leave the US because of strict immigration rules. Why is this a problem? Because highly skilled immigrants are one of the chief drivers of innovation and success in higher education and industry in the United States.

For politicians and bureaucrats in the Washington DC, these graduates are not a top priority. Presently, the top concern for partisan leaders are low skilled, and low educated immigrants - because they potentially will deliver more votes. Hence, amnesty for illegal immigrants is what dominates the policy debates today. Politicians remain out to lunch on this issue, ignoring the reality that highly skilled foreign postgraduate earners not only dominate the high tech start-up sector, creating over half a million jobs in the high tech sector alone, but have also delivered the likes of Sun Microsystems, eBay and Google - just a few entrepreneur success stories who were founded, or co-founded by these highly educated, and highly skilled immigrants.

India's booming technology hub is centered around the region of Bangalore, and it's now attracting talented top recruits, not only from India - but also from the US. Many believe that the real revolutionary innovations and upwardly mobile opportunities will be found in markets like India, and China – and not in the US.

Vivek Wadhwa immigrated from India, and is now a visiting scholar to leading US institutions including Stanford, Duke and University of California at Berkley.

"The next Google, or the next Intel may well be in India, and not in America – that's how serious a thing this is," he told RT. 
It's no longer a question of 'if'. The brain drain has already begun.

The statements, views and opinions expressed in this column are solely those of the author and do not necessarily represent those of RT.
The statements, views and opinions expressed in this column are solely those of the author and do not necessarily represent those of RT.
You can share this story on social media: