Hear no evil see no evil: Boston awakens sleeping US to Chechen danger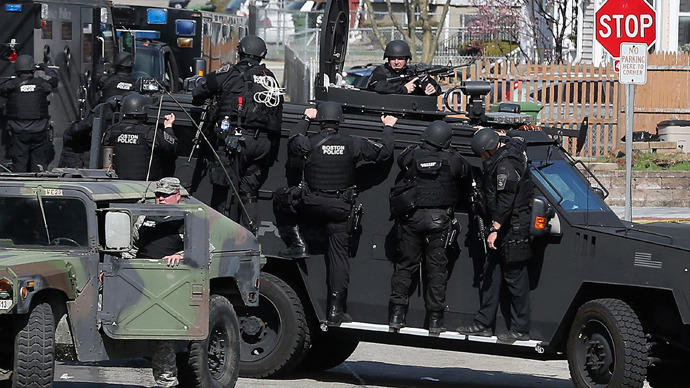 It took nearly two decades and an attack in the shape of the Boston bombings for many Americans to discover that Chechen militants – those, who are attacking innocent civilians, can be something other than "rebels" or "freedom fighters".
And while terrorism knows no nationality, Chechen militants, regardless of whether they operate in Russia or America, deserve the word "terrorists".
The investigation into the Boston attack is still in its infancy, with no credible proof in the public domain linking the two Boston attackers to the Islamist terrorist movement thousands of miles away, which is still operating in Russia's North Caucasus republics. The only fact so far which may grow into a bigger story is that in 2011 the Russian government approached the FBI about one of the brothers Tamerlan Tsarnayev, requesting a check on his contacts. At that time the Russians said Tamerlan Tsarnayev "was a follower of radical Islam and a strong believer, and that he had changed drastically since 2010 as he prepared to leave the United States for travel to the country's region to join unspecified underground groups".
Obviously, there are many questions which are still unanswered. What is yet to be discovered is whether the two primary suspects are guilty – this is to be decided by a court. However, regardless of whether Dzhokhar and Tamerlan Tsarnayev acted on their own or were a part of a larger terrorist cell or conspiracy, some things would be seen differently through the prism of the Boston attack.
Hopefully, Russia's own war on terror, which started shortly after the disintegration of the USSR, when the then Chechen leader, ex-Soviet army general Dzhokhar Dudayev staged a bloody rebellion against Moscow, may now get at least more understanding, less bias and prejudice in the US and the West as a whole. The surprise attack, allegedly staged by the two young men from the restive North Caucasus region, could invite millions of Americans to make a geographical discovery and find where Chechnya is on the map.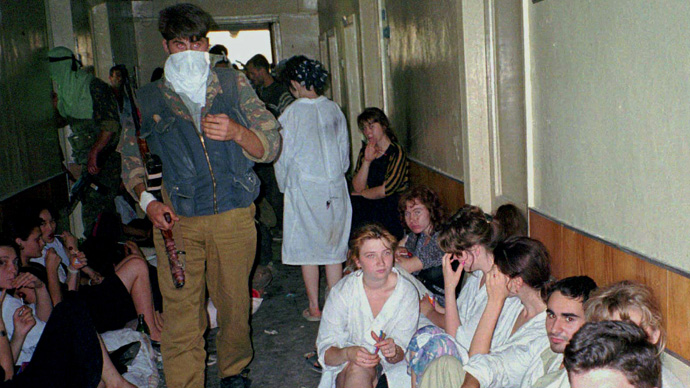 As for the American political class, the Boston attack should at least prompt a fresh look at Moscow's stand on terrorism, which for a number of years was associated with the activity of bearded cut-throats, reciting "Allah Akbar" and operating from their hide-outs in the thick Chechen forests and mountains.
What was the core issue behind the US-Russian disagreement over the war on terror in a pre-September 11 era, at the stage when modern Russia's was still finding its feet? At the center of a heated, highly politically-charged debate, which poisoned bilateral relations, was the conflict in and around Chechnya. While Chechen rebels were waging a subversive guerilla war against Russian regular troops in Chechnya and attacking civilian targets in major Russian cities, including Moscow, they were portrayed as "freedom fighters" in the West.
While Moscow expected unequivocal support on the issue of its war on Chechen militancy, emphasizing that there are no "good" and "bad" terrorists, US administrations were making another point and interpreting acts of terror, staged on Russian territory, in their own way – as a signal to Moscow, that it should enter into negotiations with militants to integrate them into the political process. In fact, a lack of understanding on the matter for years crippled US-Russian joint anti-terrorist efforts.
Then, in the last decade, when a long awaited relative calm came to Chechnya, while Islamic rebel movements shifted to neighboring republics – Ingushetia, Kabardino-Balkaria, Dagestan, they in the West accused Moscow of human rights violations in the North Caucasus. The war on terror was still interpreted as Russia's crackdown on "good terrorists", whose motives should be understood with due patience.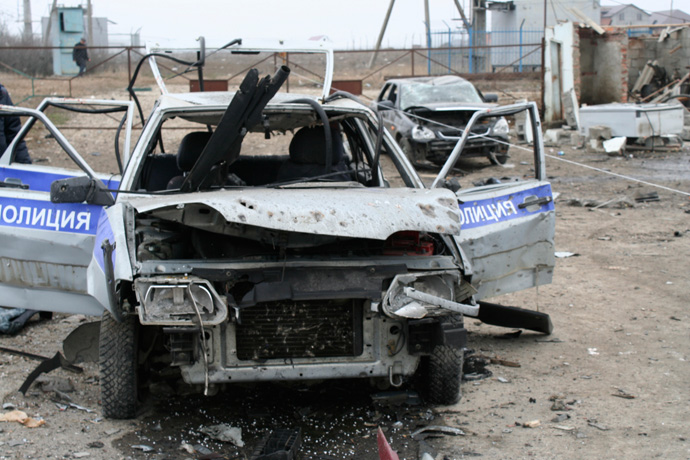 Meantime, the question of "good" and "bad" terrorists is not restricted to the North Caucasus Islamic movement. Russia emphasizes the selective approach to terrorists and criticizes the attempts to hobnob with them. Those terrorists who are bred by the West at one point will turn their weapons against the feeding hand. That is what happened in Afghanistan, when mujahidin's who were supported by the US to fight Soviet troops after at time entered into a war with America. This is what happened in Libya, when those, who were overthrowing the Gaddafi regime, later killed US diplomats. This is what can happen in Syria as well, which is turning into another springboard of terrorism, while "the friends of Syria" meticulously rooting out Assad regime.

As all eyes today are focused on Boston, Russia has offered to help the US find those behind the bombing. The Tsarnayev brother's contacts in Russia should be thoroughly investigated. Probably, this point will be a defining moment. It could help both nations to bridge the gap in understanding of what the octopus of global terrorism is, how far its tentacles reach and how it should be crushed.

The statements, views and opinions expressed in this column are solely those of the author and do not necessarily represent those of RT.
You can share this story on social media: