Ta-ta UK freedoms! Miranda matter outs vindictiveness of wounded police state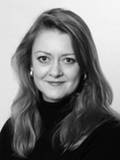 Annie Machon
is a former intel­li­gence officer for MI5, the UK Secur­ity Ser­vice, who resigned in the late 1990s to blow the whistle on the spies' incom­pet­ence and crimes with her ex-partner, David Shayler.
is a former intel­li­gence officer for MI5, the UK Secur­ity Ser­vice, who resigned in the late 1990s to blow the whistle on the spies' incom­pet­ence and crimes with her ex-partner, David Shayler.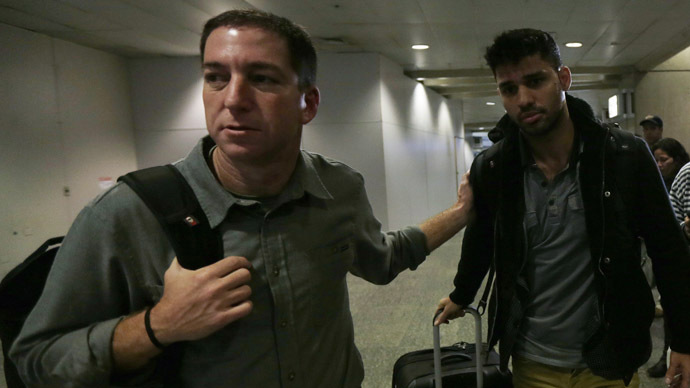 As the definition of terrorism has expanded to cover activists, placard wavers, protesters and now, apparently, the partners of journalists, the arrest of Glenn Greenwald's partner is just another nail in the coffin of British Freedoms.
David Miranda had just spent a week in Berlin before flying back to his home country, Brazil, via London's Heathrow airport. As he attempted to transit on to his flight home - not enter the UK, mind you, just make an international connection - he was pulled to one side by the UK's border security officers and questioned for nine hours, as well as having all his technical equipment confiscated.
He was detained for the maximum period allowed under the draconian terms of Schedule 7 of the UK's Terrorism Act (2000). His apparent "crime"? To be the partner of campaigning journalist Glenn Greenwald, who broke the Edward Snowden whistleblowing stories. Miranda's detention has caused outrage, rightly, around the world. Diplomatic representations have been made by the Brazilian government to the British, UK MPs are asking questions, and The Guardian newspaper (which is the primary publisher of Greenwald's stories), has sent in the lawyers. This episode is troubling on so many levels, it is difficult to know where to begin. Firstly, the Terrorism Act (2000) is designed to investigate…terrorism - at least, so you would think.
However it is all too easy for mission creep to set in, as I have been saying for years. The notion of terrorism has developed to cover not only terrorists themselves, but also activists, placard wavers, and protesters. And now, apparently, the partners of journalists have also joined the ranks. The old understanding of due legal process is merely yet another quaint, British artifact like the Magna Carta and habeas corpus.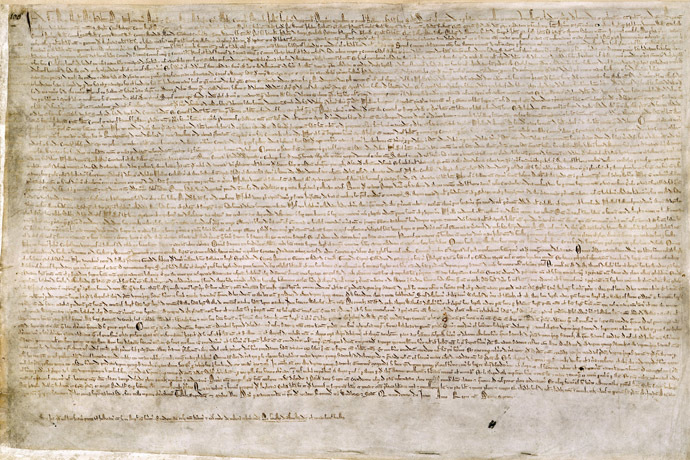 In the UK we now have secret courts covering all things "national security", pervasive Big Brother surveillance (as exemplified by GCHQ's TEMPORA program), and we have our spies involved in kidnapping and torture.
So Schedule 7 of the Terrorism Act is just another small nail in the coffin of historic British freedoms. Under its terms, anyone can be pulled aside, detained and questioned by border security guards if they are "suspected of" involvement in, the commissioning of, or financial support for terrorism. The detainee is not allowed to speak to a lawyer, nor are they allowed not to answer questions, on pain of criminal prosecution. Plus their property can be indefinitely seized and ransacked, including computers, phones, and other gadgets. Under Schedule 7 people can be questioned for a maximum of 9 hours. After that, the authorities either have to apply for a formal extension, charge and arrest, or release.
According to a UK government document, 97% people are questioned for less than 1 hour then released and only 0.06% are held for six hours. Miranda was held up until the last minute of the full nine hours before being released without charge. Secondly, this abuse of power displays all too clearly the points that Edward Snowden has disclosed via Greenwald about a burgeoning and out-of-control surveillance state. The detention of Miranda displays all the obsessive vindictiveness of a wounded secret state that is buzzing around, angry as a wasp.
Snowden has the protection of the only state currently with the power to face down the brute might of US "diplomacy", and Greenwald still has the shreds of journalist protections around him. Friends and partners, however, can be seen as fair game. I know this from bitter personal experience. In 1997 former MI5 intelligence officer, David Shayler, blew the whistle on a whole range of UK spy crimes: files on government ministers, illegal phone taps, IRA bombs that could have been prevented, innocent people in prison, and an illegal MI6 assassination plot against Gaddafi, which went wrong and innocent people died. Working with a major UK newspaper and with due respect for real national secrets, he went public about these crimes. Pre-emptively we went on the run together, so that we could remain free to argue about and campaign around the disclosures, rather than disappearing into a maximum security prison for years. After a month on the run across Europe, I returned to the UK to work with our lawyers, see our traumatized families, and pack up our smashed-up, police-raided flat.

In September 1997 I flew back with my lawyer from Spain to London Gatwick. I knew that the Metropolitan Police Special Branch wanted to interview me, and my lawyer had negotiated this ahead of my travels. Despite this, I was arrested at the immigration desk by six heavies, and carted off to a counter-terrorism suite at Charing Cross police station in central London, where I was interrogated for six hours. At that point I had done nothing more than support David. As another ex-MI5 officer I agreed that the spies needed greater oversight and accountability, but actually my arrest was because I was his girlfriend and going after me would be leverage against him. But it got worse - two days later Shayler's two best friends and his brother were arrested on flagrantly trumped-up charges. None of us was ever charged with any crime, but we were all kept on police bail for months. Looking back, our treatment was designed to put more pressure on him and "keep him in his box" – it was pure intimidation. Journalists and students were also threatened, harassed, and in one case charged and convicted for having the temerity to expose spy crimes disclosed by Shayler. To this day, none of the criminals in the UK intelligence agency has ever been charged or convicted. So the threats and intimidation around the Snowden case, and the detention of Greenwald's partner, are old, old tactics. What is new is the sheer scale of blatant intimidation, the sheer brutish force. Despite the full glare of global Internet and media coverage, the US and UK spooks still think they can get away with this sort of intimidation. Will they? Or will we, the global citizenry, draw a line in the sand?
Oh, and let's not forget the sheer hypocrisy as well - the US condemns Snowden for seeking refuge in Russia, and castigates that country for its civil rights record on certain issues. Be that as it may, the US establishment should look to the log in its own eye first - that one of its young citizens faces the death sentence or life-long incarceration for exposing (war) crimes against the global community as well as the country's own constitution. There is an internationally-recognized legal precedent from the Nuremburg Nazi trials after World War 2: "just following orders" is not a defense under any law, particularly when those orders lead to victimization, war crimes and genocide. The UK border guards, as well as the international intelligence communities and military, would do well to heed that powerful lesson from history.
So this overzealous use of a law to detain the partner of a journalist merely travelling through the UK should make us all pause for thought. The West has long inveighed against totalitarian regimes and police states. How can they not recognize what they have now become? And how long can we, as citizens, continue to turn a blind eye?
The statements, views and opinions expressed in this column are solely those of the author and do not necessarily represent those of RT.