A medal at the British embassy for Birmingham's Neo-Nazi terrorist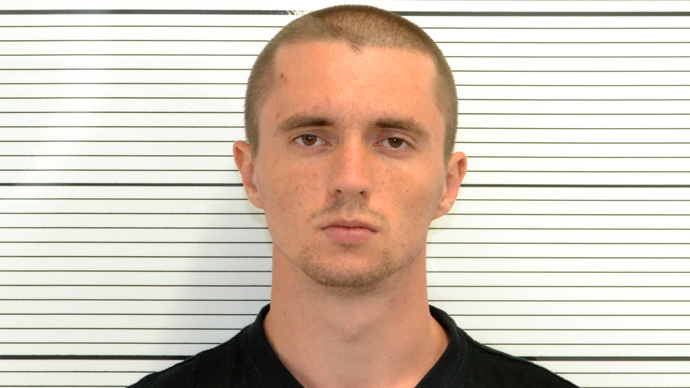 Of all the circumstances surrounding last week's conviction of Britain's Neo-Nazi Ukrainian born terrorist, Pavlo Lapshyn, the London press' failure to join the dots, even to call him a terrorist, is scandal all of its own.
When considering state actors' role in aiding domestic terrorism, the London press has a blind spot. They seem to forget that during the 1970s & 1980s Irish troubles, state complicity and 'collusion' was pouring petrol on the flames. Evidence has been around for years that the British Army's Force Research Unit (FRU), Brigadier Gordon Kerr specifically, was an integral part of the anti-IRA, Loyalist terror program. 

State terrorism in Northern Ireland
State collusion with British terrorists arguably represents the greatest threat to UK national security, because it has gone almost entirely unrecognized and unpunished. This week Irish writer, Anne Cadwallader, pointed out in her new book about the Irish troubles, 'Lethal Allies', that serving policemen in the Royal Ulster Constabulary (RUC) instigated and took part in terrorist murders of Catholics. Along with the unofficial 'shoot to kill' policy, this collusion was a powerful recruiting tool, generating ever more terrorism.
Collusion also turned Northern Ireland into a civil war training ground for the police and army, pitting soldiers against urban guerrillas. Cadwallader says: "There was systematic collusion in the 1970s... there must have been somebody trying to push Northern Ireland over the edge of the abyss. If there had been a virtual civil war, I think it would have suited some people in London."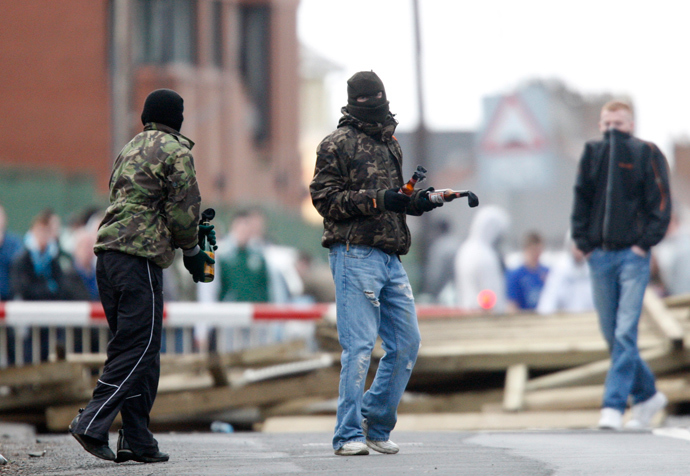 The disbanding first of the British Army's Ulster Defence Regiment (UDR) and then the RUC police force in Northern Ireland were, arguably, two of the most important acts that paved the way for the peace we see in the province today. Since so few were brought to justice for these state-sanctioned assassinations, it is absurd to suggest, as so many do, that UK state terrorism is 'all in the past'.
Birmingham's summer of terror
Britain's most recent terrorist, 25 year old Ukrainian, Pavlo Lapshyn, who was convicted last week, was extraordinary in many ways. Despite a racially motivated murder and three bombs including Mosque bombings and a nail bomb, most of the London media used the word 'murderer' rather than 'terrorist' to describe him. The fact that no-one was killed by his bombs, which terrorized Birmingham's Muslim community over the summer months, was described by the city's spiritual leaders, quite rightly, as a miracle. 
Lapshyn turned up in Britain in the spring, having won a work experience intern competition run by the robotics software company, Delcam. Astonishingly, this competition was run in conjunction with the British Embassy in Kiev, where he received his ticket to the UK from the British ambassador himself. 
It is the Diplomatic Service and Foreign Office's job to look into the credentials of anyone taking up residence in Britain. Yet not only, it seems, did they miss Lapshyn's fanatical Neo-Nazism but failed to notice that he had been arrested in Dnepropetrovsk, Ukraine, in 2010 for using home-made explosives to virtually destroy the flat he was living in. Despite blowing out his mother's doors and windows, Ukrainian police let him off with a caution because he said he was simply doing a 'science experiment'.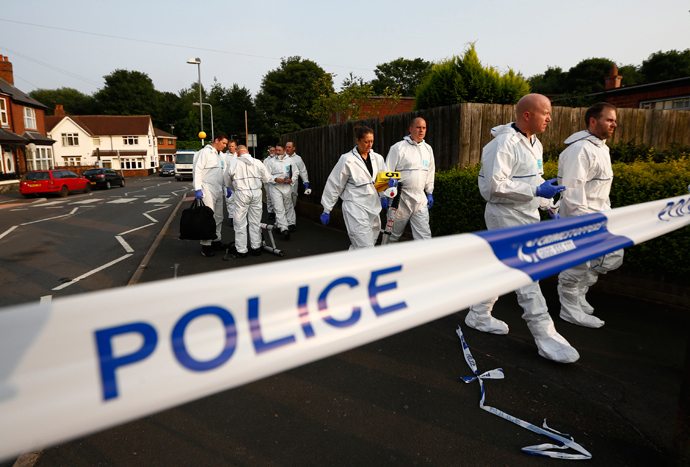 Whether MI6 and the Diplomatic Service failed to do their job when vetting Lapshyn or not rather depends what their real job was. Incredible though it will seem to some, Lapshyn might have been identified by MI6 as a useful puppet to fuel sectarian strife in Britain and been conveyed to the UK for that very purpose. This is precisely the covert role the British Secret State has taken on in the past and does regularly abroad, all shrouded under the guise of 'national security'.
Just like MI5 and GCHQ, the top echelons of MI6 operate like a cult, light years and several hermetically sealed cordons of security from democracy. The MP charged with their oversight, former Conservative Defense Secretary Sir Malcolm Rifkind, has even been criticized by former GCHQ boss Sir Francis Richards as being inappropriate. 
One of Rifkind's many jobs is working for LEK, who consult on satellite, missile, security systems and electronic warfare. He is blatantly a fox in charge of the democratic henhouse, a front in the corridors of power for the private profiteers of the NATO zone Military Industrial Complex.
The 'lone wolf' theory
Just five days after entering Britain and taking up residence at the Birmingham flat Delcam software provided for him, Pavlo Lapshyn crept up behind 82 year old Muslim grandfather, Mohammed Saleem, and killed him by plunging a knife into his back three times. The explanation he later gave to police was simply that Saleem 'was not white' and that he 'wanted to start a race war'.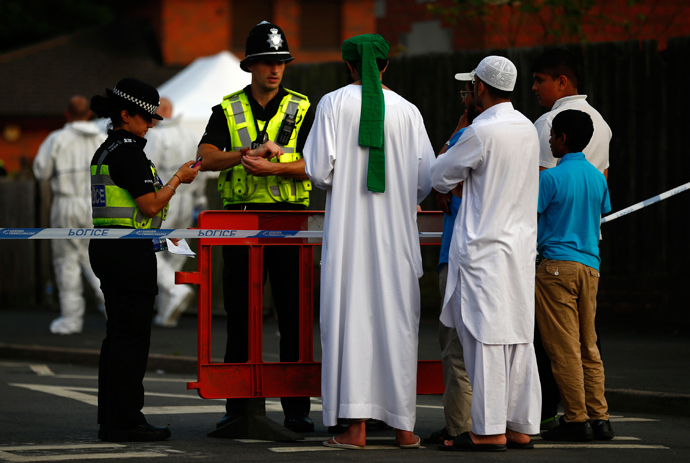 Mohammed Saleem's daughters, Shazia Khan and Maz Saleem, say whilst dealing with the trauma of their father's murder their grief was made worse by an excruciating struggle. It took them weeks to convince West Midlands police that their father's murder was racially motivated. 
The two sisters expressed their relief when Lapshyn confessed to the murder because they would not have to endure a lengthy and painful trial. The flip side though is we may never know whether, as the police say, the Ukrainian really was a 'lone wolf'. The Norwegian police insisted Norwegian neo-Nazi killer of 77, Anders Breivik, was a 'lone wolf' too, despite some evidence of state collusion.
In the 1970s and 1980s, MI6 and the CIA were lead agencies in Operation Gladio, which recruited European Neo-Nazis like Lapshyn to commit terrorist acts in Italy, Germany, Belgium and elsewhere. The aim was to create a state of panic, a 'Strategy of Tension' which would enable governments to scapegoat society's innocent minority groups and to take draconian measures, running rough-shod over civil liberties.
Otherwise professional, British police and journalists seem reluctant to take state collusion with far right terrorists seriously. One look at the 1992 three-part BBC Timewatch series on Operation Gladio should put them straight on that though. After watching it they'll wonder, as with Norway's Anders Breivik, are all these Nazis really just lone wolves? 
In a country where the greatest threat to national security and natural justice is arguably the secret state itself, MI6 staff have once again let us all down in Birmingham. So rather than just shrugging their shoulders and turning a blind eye, perhaps named officers should be standing in the dock alongside Pavlo Lapshyn this week, 'fessing up, and serving long jail sentences too.
The statements, views and opinions expressed in this column are solely those of the author and do not necessarily represent those of RT.
The statements, views and opinions expressed in this column are solely those of the author and do not necessarily represent those of RT.
You can share this story on social media: