'UEFA cannot afford goal-line technology' – Platini
The recently approved method used to determine when the ball has completely crossed the goal line with electronic assistance is too expensive for UEFA, the president of the European football governing body Michel Platini told RT.
In an exclusive interview with RT he also explained why it is so difficult to fight match-fixing, racism and violence in football, and shared his view on who is the greatest footballer today. 

RT:Russia is hosting the 2018 World Cup. Considering the amount of construction that's actually needed, in your opinion, how the preparation is going?

Michel Platini: I hope they are going well. For the moment, the focus is on the 2014 World Cup in Brazil. After it finishes everyone will want to know what's up in Russia. It means that Russia won't have any problems for one more year and then journalists will start to ask how the preparations are going. There is a principle in FIFA not to speak about the next but one World Cup until the next one is over. But by now everything is under control according to my friend [Russia's Sports Minister] Vitaly Mutko.

RT:Football may look different by 2018. Let's take, for instance, goal-line technology. FIFA wants it, fans want it, referees want it, players want it, while UEFA says 'No'. Why?
MP: FIFA decided in favor of goal-line technology, UEFA has chosen to have additional referees. Every organizer has a choice to decide which system they want to have. I personally don't support the goal-line technology because if you introduce it then you'll need to go on with the offside-line technology, the corner-line technology, the penalty-line technology etc. The price for the Goal-Line Technology for UEFA is 53 million euros for five years, so for us it's very expensive. You need to understand that it is not a tournament at the same stadium. We need to equip all the stadiums and the price is too important for us.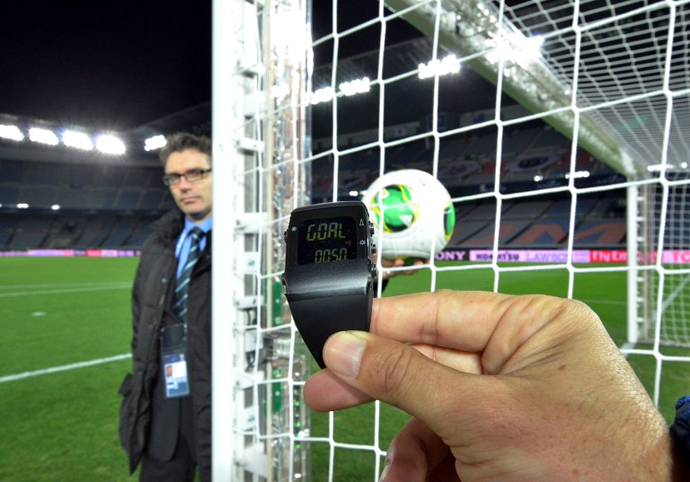 RT:Don't you feel that this is inevitable? FIFA says it's going to use it anyway in the next World Cup.  

MP: It's easier to organize the World Cup in this sense than the UEFA tournaments because if we put the Goal-Line Technology in Madrid, we need to put the same one in Georgia for example. While in Madrid they will have it anyway Georgia will have first to install it and then dismantle it because we need to keep the same level of refereeing in competitions.

RT:Staying with the World Cup, are there any plans that the winner could be decided by anything else but a penalty shootout in case of a draw?
MP: I think the best solution could be the sudden death, but it also has its drawbacks. When it was tested in France in the 1960s the games could last several hours and spectators went home because it was too late. But if you have any other good solution you are welcome.

RT:It has become so easy to travel around. Why wait 4 years for World Cup and Euro, why can't we have these competitions every two years.

MP: In 2014 we'll have the World Cup in Brazil, in 2016 the Euro Championships in France, then again the 2018 World Cup in Russia. Of course the fans want it every year but the most beautiful tournaments are those, which you have to wait for.

RT:Come 2022 when Qatar will host the World Cup you suggested moving the time from summer to winter. That's something unprecedented, isn't it?
MP: During the whole of football history we always held such tournaments in countries used to hosting football events. For the first time the World Cup will be held so close to equator. If we decided to play in Qatar why don't we play in December instead of playing in 60 degrees heat?

RT:They promised to use cooling technology.
MP: Yes, that's good for players, but what about the spectators and the journalists? I don't see any problem in playing one of the best World Cups possibly in winter.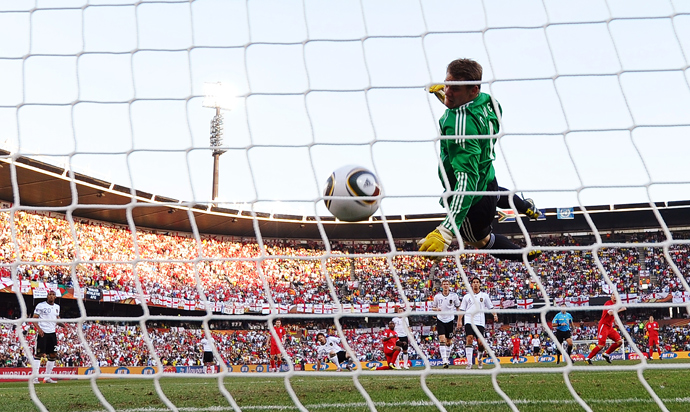 RT:Is it ok with you when someone buys with his money a club with decades of history behind it?
MP:We live in the world where almost everything can be bought and sold. We need to protect the clubs but it's not easy. It can be done on the national level. In Germany, for example, you can't own more than 50 percent of a club, while in England you can have a monopoly.
RT:What has the European crisis done for the European football? Is the worst still to come?
MP: The problem is that the club's losses in general are much bigger than the revenues. Currently we have 1.5 billion euros of losses in Europe. We have to do something with that, which is why we are introducing the financial fair play aimed at making the sport clean
RT:Speaking about Russia, the clubs earn too little from TV revenues and commercials and have to rely only of their owners.
MP: Then give money to the clubs.
RT:From 2007 to 2011 the players' salaries in Europe rose by 38 percent. What do you think of that?
MP: I think we should give the money that we have. If you make shopping in other countries you pay with money that you have. In football it's totally different. Often clubs pay with the money they don't have. We need to regulate this and we've been working on it for four years.
RT:Is there any remedy from match-fixing?
MP: Match-fixing is the cancer of football. Politicians can do nothing about it. I think we should sensibilize the players and people connected with football. Competitiveness is the soul of the game. If you watch a game when you know the result I think it will be the end of football. We are the people of football and we have to say 'No' to those who ask us to cheat.

RT:You once said that there are many people working for racism in football and against it. What exactly did you mean?
MP: If we speak about match-fixing, it depends on the players and people of football. Violence and racism depend on the people off the pitch. When people come to stadiums it is not written on their faces whether they are racists or not.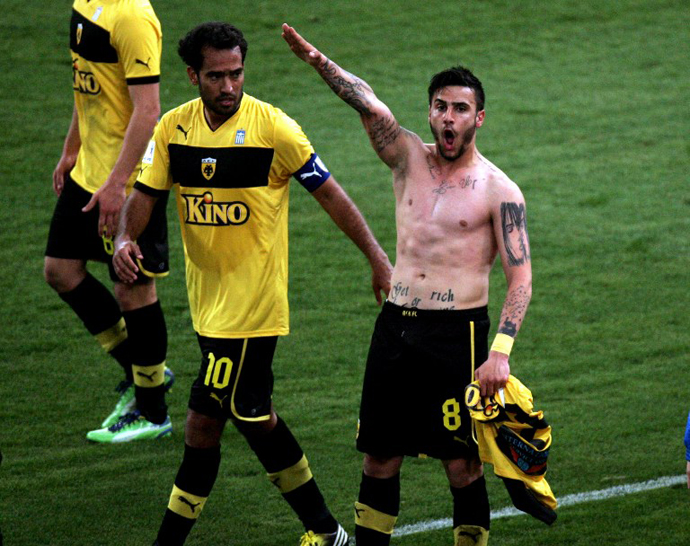 RT:How can you regulate it then?
MP: We can work with the police and the courts. People supporting violence and racism should be forbidden from football by the courts. Besides we have to send anti-racism and anti-violence messages to the society, but it's not that easy because when people come to football they can do what they want.

RT:With Spain dominating world football for the last few years can you say that Europe at this point is unrivaled?
MP: I'm the president of UEFA. Of course, I would like the European teams to win big tournaments.

RT:How much of a home advantage will Brazil have next year?
MP: It's not that easy for the Brazilian players to play at home because of a huge pressure on their shoulders.

RT:Who do you think is the best player in the world today?
MP: I think we have two great players now – Cristiano Ronaldo and Leo Messi. They are wonderful but totally different players.

RT:What's the difference between football you used to play and football played now?
MP:  It's very different now. It's better now. There are more good players than in the past. More people are coming to see our product and we are working on this.
RT:Thank you very much for this interview.
MP: My pleasure.

The statements, views and opinions expressed in this column are solely those of the author and do not necessarily represent those of RT.
You can share this story on social media: