'Lack of public debate on immigration caused Stockholm riots'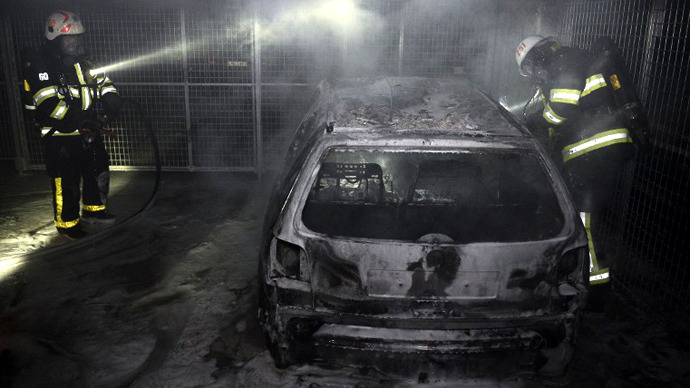 Sweden should put its political correctness aside and start an open debate on immigration as it's the only way to avoid a repeat of the Stockholm riots, Mishra Mrutyuanjai, Swedish Democrats movement member, told RT.
Stockholm is reeling as two schools, a police station and dozens of cars were set ablaze in the fifth night of riots.

Twelve people were arrested as rioters and police clashed with stone throwing youths in poor, largely immigrant districts of the Swedish capital.
Blogger and social commentator, Mishra Mrutyuanjai, believes Sweden has full right to apply restrictive immigration policies when there aren't many jobs to offer to the people  who come to the country. 

RT:You are a member of the Swedish Democrats known for their have an anti-immigration stance. Youth unemployment in the suburb at the center of these riots is close to 30 per cent – is that to blame?
Mishra Mrutyuanjai: Let me start by saying that I'm a member of the Swedish Democratic Party, which stands for fair immigration policy. It's not an anti-immigration political party. Secondly, I think what has really caused these riots is, you know, a lack of open debate. And, you know, many rioters including myself have warned for long time that this kind of things do happen and now they're happening.  

RT:Riots flared up in an immigrant suburb of Malmo five years ago, and violence is hitting Stockholm now. What can be done to stop it from happening again?
MM: What really is required in Sweden is to shed this guard of political correctness. We've had this is Sweden… one of my good Swedish friends has said to me: in Denmark, you have an open debate; in Norway, you have a half-open debate; and in Sweden you have, actually, a closed debate. What we, actually, should start doing in Sweden is to start debating about things among other issues like what we recently now see happening in Stockholm.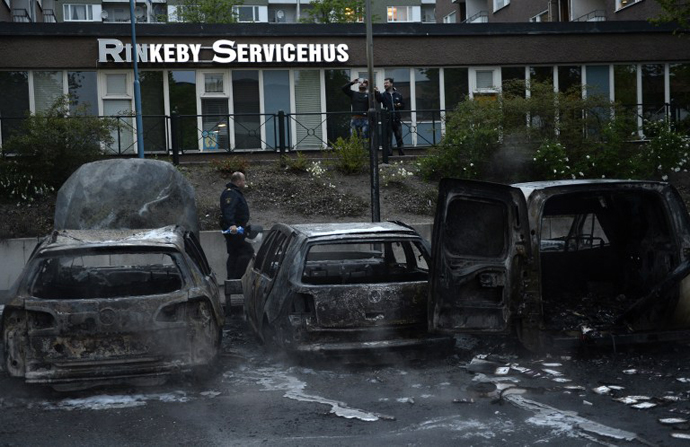 RT:Are there similarities between these riots and others, like the London riots of 2011, or those in the suburbs of Paris that flare from time to time?
MM: Well, there are similarities and there are also arguments for that it's quite unique because one must understand that Sweden is a very generous welfare state. It, actually, had given more to its immigrants than is the case in France or London. But the thing is that it's a never-ending story like, I mean, the demands keep on increasing. Probably it's high time that Sweden starts making demands on its immigrants and say: well, you have to learn the language; well, you have something more to do to get employment etc. and etc.  

RT:Do you think that the measures are you talking about will be able to improve the situation and how soon it can happen?
MM: Well, this very generous and open immigration policy has resulted in a kind of ghettoized suburbs. And you see these problems emerging from these suburbs. So, first and foremost, there's a need of a very realistic immigration policy which means that when there aren't so many jobs that there's a need of some restrictive and selective immigration policy. And this is in the interests of immigrants. Mind you, these aren't just Swedish people saying this. I've written this in my blog that immigrants want that they should be getting jobs before they keep on inviting more and more people to Sweden.

The statements, views and opinions expressed in this column are solely those of the author and do not necessarily represent those of RT.
You can share this story on social media: