US has no legal ground to object to Snowden temporary asylum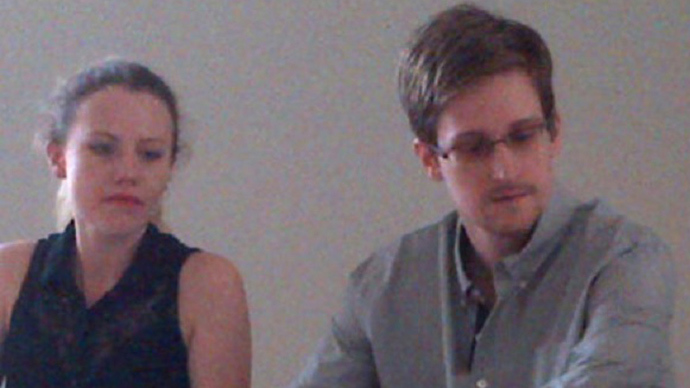 Russia had no choice but to grant Edward Snowden temporary asylum, and if the US wants to jeopardize its relationship with Russia, it would be self-destructive, experts believe.
On August 1 the former NSA contractor Edward Snowden received the documents that granted him temporary asylum in Russia and left Sheremetyevo airport. Snowden's whereabouts are not disclosed, but a lawyer who represents his interests promised to organize a meeting with the press in the near future.
The ball is in the American court now, says legal expert Alexander Mercuris.
"The Russian authorities have been extremely careful to do this by the book. They have insisted on Mr. Snowden making a proper application, he has done it through a lawyer. There is a well-founded case here for asylum. The US has no legal ground to object to this," Mercuris told RT.
Mercuris believes Snowden's intention now will be to apply for full refugee status.
"If the US, none the less, want to jeopardize its very important relationship with Russia, because Russia has done something which it is legally, fully entitled to do, that is a decision for the US. Many will, I think feel, that if the US does that, the US frankly is behaving in a very strange and self-destructive way," Mercuris concluded.
Former deputy speaker of the Belgian Parliament and political commentator Lode Vanoost agrees that Russia has been acting "in accordance with the international law."
"If the US wants to be credible in any way on the issue of extradition request they might start by applying to requests for people residing in the US for the moment. I am talking of people like Luis Posada Carriles and Orlando Bosh, people who are known terrorist wanted in Venezuela and in Cuba, who are wanted in Ecuador. People who are living in the United States. If they start to extradite those people to those countries, they might have, maybe on the moral level a bit more credibility," Vanoost told RT.
Russia had no choice but to grant Edward Snowden political asylum, according to Director General of the Moscow-based Institute of Foreign Political Studies and Initiatives Veronika Krasheninnkova.
"This is the decision made by an independent sovereign state. Additionally, well, Russia has been left without much choice. Mr. Snowden's passport was cancelled when he was on Russia's territory. And furthermore when President Obama said on June 27 that he would not send fighter jets to intercept the plane transporting Mr. Snowden, and only a few days later indeed a plane was intercepted with the President of Bolivia Eva Morales on the suspicion that Mr. Snowden was on board. So in this situation it was very difficult to conduct negotiations with Washington. I think that was the only right thing to do and Russia did it," Krasheninnikova told RT.
"What is appalling in this situation in the United States is that a young man who helped the government to fight against glaring violations of American constitutional law and International Laws instead of being helped by the government is being prosecuted. Well, that is, and President Obama who as a trained constitutional lawyer  definitely knows the Constitution, well, it is too bad that they have to face hundreds plus years of prison rather than indeed being helping those cases being investigated and the true perpetrators of these violations being punished," Krasheninnikova commented.
Krasheninnikova believes there is no legal grounds for Mr. Snowden's return.
"For example, the American Ambassador here in Moscow was asking Russia not to extradite but to return Mr. Snowden to the United States, which is not indeed a legal term. And whatever measures the White House and the Congress might be considering now, well, I think, the directions of those measures should go in investigating and indeed punishing those who caused and actually committed those violations of American and International Law rather than punishing Russia for, in this case, no reason," Krasheninnikova said.
The statements, views and opinions expressed in this column are solely those of the author and do not necessarily represent those of RT.
You can share this story on social media: