'Not easy to impose sanctions on Russia due to the interdependency of economies'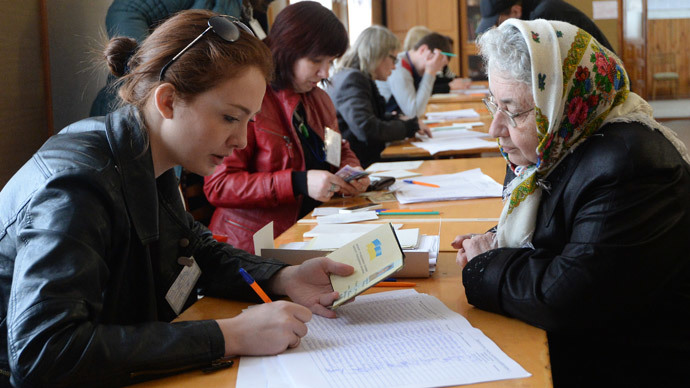 ​Sanctions against Russia won't have a great impact, as the countries can't implement sanctions against each other without costs for themselves, Alexander Shokhin, President of the Russian Union of Industrialists and Entrepreneurs, told RT.
"Certainly, it is not that easy to impose sanctions in view of the interdependency between the Russian economy and the world's major economies," Shokhin said.
"The economies of Russia and the European Union are the most closely connected ones, and thus serious sanctions may eventually harm the economies of such key nations as Germany, for instance, and therefore one thing to note here is that the sanctions will be implemented very cautiously, and the other thing is that they may not actually be any proper sanctions at all," Shokhin added.
He also cited an example of the possible consequences of the sanctions for Europe itself, namely cutting jobs, losing contracts, affecting joint ventures and stock markets. In fact, some more serious changes could also take place, Shokhin believes – for example, in terms of global trade.
The president of the Russian Union of Industrialists and Entrepreneurs claimed that if the EU decides to cut down on the Russian hydrocarbons, it will need to search for alternative sources and switch to the US-produced shale gas or Qatar-produced LNG. At the same time he doesn't rule out "some quite unexpected measures, such as relieving oil sanctions against Iran and marketing Iranian oil, for instance, in order to have Iran and Saudi Arabia make up for the Russian oil supplies, which would bring about a dramatic change in the market on the supply side, which in its turn could cause a drop in prices etc."
Shokhin argues that some policies aimed at squeezing Russia out of certain markets could be implemented and therefore, in this case Russia would have to shift its economic focus to Asia.
"For example, Russia's trade and economic cooperation with China may somewhat compensate for its deteriorating relationship with the West in areas such as technology, innovations, etc. Western nations will have to decide for themselves whether they are willing to see Russia develop a multifaceted economic alliance with China and form a robust geopolitical powerhouse that could have its own attitude on many global issues (if not challenge the West directly)," he said.
Alexander Shokhin also suggests that Russia can take counter-measures aimed at mitigating the impact of sanctions implemented by the US and the EU. Those measures could include reduction of administrative barriers, curbing corruption and ameliorating the business environment in general for foreign companies doing business and making investments in Russia.
"In my opinion, the one and only option we have is to make Russian jurisdiction attractive both to domestic businesses and overseas investors by reducing administrative barriers, eradicating corruption factors, by cutting costs, and so on," Shokhin said.
"It is important that we should make good progress along the track of creating a friendly investment and business environment so that the sanctions which may go beyond sanctions against certain officials and their accounts, or their travel possibilities and affect the operation of Russian companies would be counteracted by the well-functioning mechanisms of attracting investors and businesses who would boost Russia's domestic market, and, by securing good growth, would show to the overseas investors the benefits of the Russian jurisdiction empowered by the absence of any barriers on the way to successful investment and business," Shokhin added.
The statements, views and opinions expressed in this column are solely those of the author and do not necessarily represent those of RT.