Sanctions effect: Russia to change its economic partners…for the better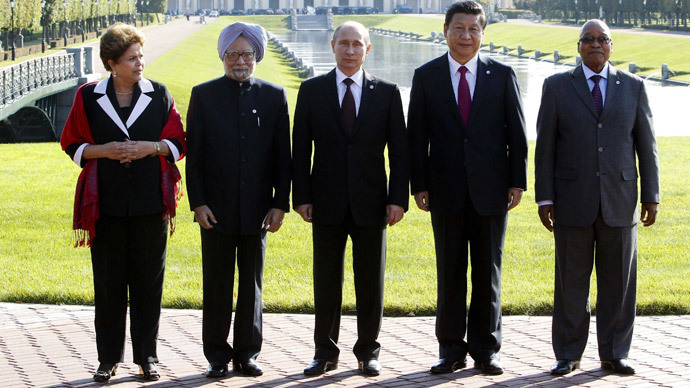 Western sanctions might push Russia to deepen cooperation with BRICS states, in particular, to strengthen its ties with China, which will possibly turn out to be a big catastrophe for the US and the EU some time later.
On March 18, the spokesperson for the Kremlin, Dmitry Peskov, claimed in a BBC interview that Russia would switch to new partners in case of economic sanctions being imposed by the European Union and the United States. He highlighted that the modern world isn't unipolar and Russia has strong ties with other states as well, though Russia wants to remain in good relations with its Western partners, especially with the EU due to the volume of deals and joint projects.
Those "new partners" are not really new since Russia has been closely interconnected with them for almost 13 years. This is all about the so-called BRICS organization, consisting of Brazil, Russia, India, China and South Africa. BRICS represents 42 percent of the world's population and about a quarter of the world's economy, which means that this bloc of states is an important global actor.
The BRICS countries are like-minded in regard to supporting the principles of international law, the central role of the UN Security Council and the principles of the non-use of force in international relations; this is why they are so actively performing in the sphere of settling regional conflicts. However, the cooperation between Brazil, Russia, India, China and South Africa goes beyond political aspects and is also demonstrated by dynamic trade and multiple projects in different areas. Today, in total, there are more than 20 formats of cooperation within the BRICS which are intensively developing. For example, in February the member-states came to an agreement about 11 prospective directions of scientific and technical cooperation, from aeronautics to bio- and nanotechnology. In order to modernize the global economic system, at the center of which stand the US and the EU, the leaders of Brazil, Russia, India, China and South Africa have created the BRICS Stock Alliance and are creating their own development bank to finance large infrastructure projects. On the whole, despite fierce criticism of BRICS as an organization with no future, it is developing and increasing cooperation with its members and, in fact, BRICS is showing pretty good results.
With suspension of Russian participation in G8 and possible strengthening of economic sanctions, the experts expect some particular industries to be targeted, including limits on imported products. While the West seeks to hit Russia hard, it is important to notice that Russia is ready to switch to other markets, for instance BRICS, and increase trade volumes with countries from this bloc.
Indeed, Russia buys significant amount of products from NATO states, for example, 50 percent of fruits and berries come from Spain, Holland and Poland. Nevertheless, Russia is intensifying its economic ties with the developing world. In 2012 Russia was buying 41 percent of its beef from Brazil, though this index has recently decreased to 20 percent, and Russia is likely to increase its import in case of need. In February 2013, Russia and Brazil reached an agreement on the long-standing problem of pork exports to Russia, as well as agreeing on a list of sanitary and quality requirements for the annual import of millions of metric tons of Russian wheat. This is a shining example of the substitute partnerships that have yielded positive results, although some problems with sanitary norms had to be resolved. In other words, it's beyond the power of the EU and US to make Russian people suffer from products scarcity since they are not the country's only trade partners.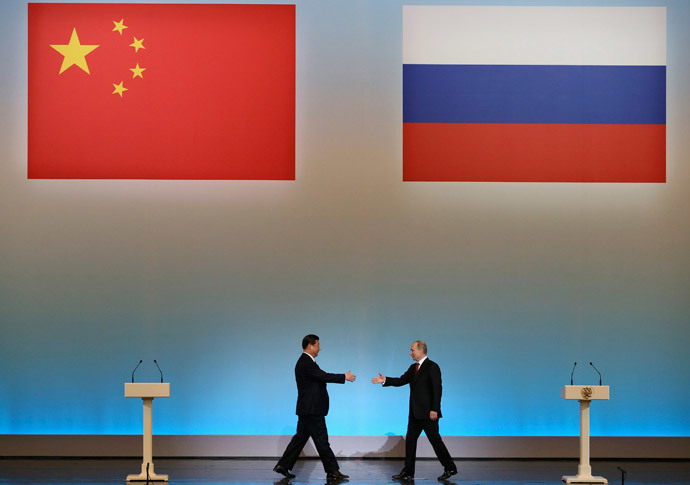 The biggest brick in BRICS
It's hard to ignore the fact that the role of the biggest and strongest member of BRICS is China's, and obviously Russia will seek to improve its relations with Beijing even more than before. During the last year, relations between Russia and China have been enhancing and actively developing in various spheres. In particular, in 2013 the states signed 21 trade agreements, including a new 100 million ton oil supply deal with China's Sinopec. In October 2013, the Xinhua news agency also reported that the two governments signed an agreement to jointly build an oil refinery in Tianjin, east of Beijing.
Moreover, China promised to pump $20 billion of investment into domestic projects in Russia, focusing on transport infrastructure, highways, ports, and airports, and it hoped to increase investment in Russia four-fold by 2020. In 2013, the trade volume between the states reached $89 billion, with bilateral economic relations showing positive signs, meaning that further cooperation will increase.
Indeed, leaders of the states called for annual bilateral trade between the two countries to be boosted to $100 billion by 2015. Besides, the two countries are considering further partnerships in the energy sector, particularly in the gas industry.
Currently, Russian gas is not supplied to China, though in 2013 Russia's biggest independent natural gas producer, Novatek, signed preliminary memorandums with CNPC to sell at least 3 million tons of LNG per year between Yamal LNG and PetroChina International. Another Russian company, Rosneft, which is 75 percent state-owned, is vastly expanding its LNG projects to diversify its portfolio, and is focusing heavily on eastern markets, like Japan and China. In terms of confrontation between the West and Russia, the gas contracts between China and Russia could really gain momentum. At the same time it's possible that Moscow would sign contracts on the sale of the Sukhoi Su-35 fighter to China before President Putin embarks on a visit to Beijing in May.
In 2014, Russia and China have a full agenda for bilateral cooperation, which includes not only trade but also such spheres as energy, aircraft building, mechanical engineering, military and science cooperation, tourism, etc. At the same time, cultural ties between the two nations are also strengthening, with 2014-2015 being named years of youth exchange. The leaders of Russia and China also decided to prepare jointly celebration events for the 70th anniversary of the victory over German fascism and Japanese militarism in 2015.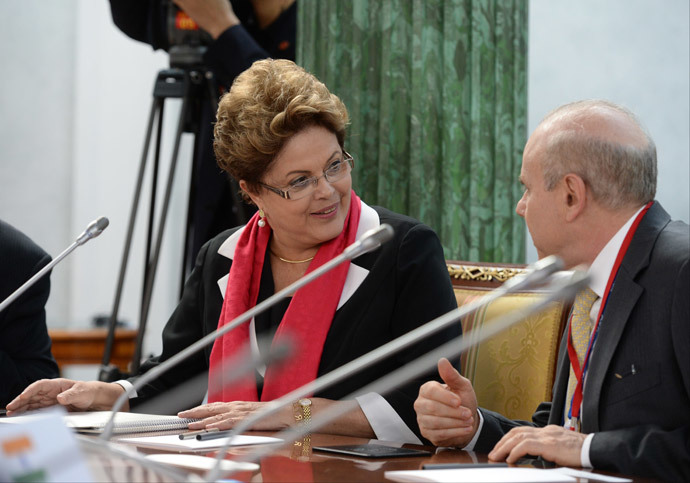 Another important aspect of cooperation between Russia, China and India touches upon Afghanistan. The trilateral involvement of those nations into the Afghan issue has been actively developing since 2013 and could become a major factor for the Afghan leadership following the US withdrawal. It is important to note that the Afghanistan issue is vital to the regional security of Russia, China and India.
Once again, the recent Olympic Games emphasized the specific character of relations between China and Russia. The Chinese president, unlike European leaders, was present at the Opening Ceremony, which is especially demonstrative given that it was the time of the Spring Festival in China, when the Chinese prefer not to leave their homes except for visiting relatives and close friends.
Thus, China may become the biggest beneficiary of the sanctions against Russia since it means further rapprochement between Russia and China. One should remember that China has always been mainly interested in doing business and for sure it would be silly for Beijing to lose such a great opportunity to strengthen its ties with Russia. If I were someone responsible for decisions in Brussels or Washington, I would revise my opinion on implementation of sanctions against Russia. I wouldn't call it a possible revival of the "Sino-Soviet axe" which existed during the Cold War and was an ideological counter-balance for the West, although this time the West itself is pushing one of its main rivals closer to another, creating a massive power that would surpass both the US and the EU by a long chalk. So the question is whether the West really wants this to happen? And what will it do when the Chinese dragon and Russian bear form an alliance?
Brazil is not only about meat
As was already mentioned, another BRICS-member Brazil is one of the Russian suppliers of meat, and trade in this industry is likely to rise if the West resorts to economic sanctions. However, meat import isn't the only thing that binds these states. Over the last few years, Russia has also imported Brazilian coffee, sugar, juices and alcohol and exported mainly fertilizers. Moscow and Brasilia made a commitment to develop comprehensive cooperation in various areas, although for the moment particular attention is being paid to the military sphere. For instance, in December 2012 the states signed a treaty on supplies of Russian helicopters to Brazil.
The total trade volume between Russia and Brazil in 2013 made up $5.7 billion, however the two states seek to increase it up to $10 billion in the near future. The trade index in January 2014 reached $438.9 million, which was $25 million higher in comparison with January 2013. The distinctive feature of the cooperation between the two countries is the complimentary character of their economies, which makes ties between Brazil and Russia even stronger. In fact, there is a great potential for Russian-Brazilian cooperation and results of these ties could also be disappointing for the West.
I is for India
In his speech at a joint session of parliament on March 18, Russian President Putin thanked both India and China for their stance on the Ukrainian crisis. But why is India supporting Russia? Maybe the Indian government equates some similarities with Crimea in the history of Sikkim's referendum and further merger with India when it became the 22nd Indian state in 1975 with Russian support. Maybe India is just seeking to develop closer ties and mutually beneficial partnerships with Russia.
Anyway, let's look at some facts and figures. In 2012, bilateral trade volume reached $11,000 million which is rather modest in comparison with China or Brazil. Moreover, in 2013 this index slightly decreased. However, 2014 promises the renewal of bilateral contracts between India and Russia. For example, Defexpo India 2014 has reaffirmed the special relationship that exists between the defense industries of Russia and India, with a pavilion that houses exhibits of Russian companies being visited by top members of the Indian establishment. In general, the defense interactions between Russia and India are quite diversified, with almost every defense contract providing the creation of joint ventures or licensed production. In 2013, India's import of Russian weapons reached $4.78 billion. Another industry which attracts India is computer-guided weapons, produced by the Russian Morinformsystem-Agat Concern.
In February the two states also confirmed their plans to boost cooperation in nuclear energy, with the former backing the construction of more units at the Kudankulam Nuclear Power Project (KNPP) and other parts of the country. Besides, India and Russia are set to sign an agreement aimed at productive cooperation in many spheres: space and military cooperation, trade, construction of a pipeline from Russia to India, and plans to set up a Joint Study Group to look into the scope of the CECA (Comprehensive Economic Cooperation Agreement) with member-countries of the Customs Union (the Russian Federation, Kazakhstan and Belarus). It is certain that after this issue is addressed, trade volumes between Russia and India, as well as between the Customs Union and India will increase significantly.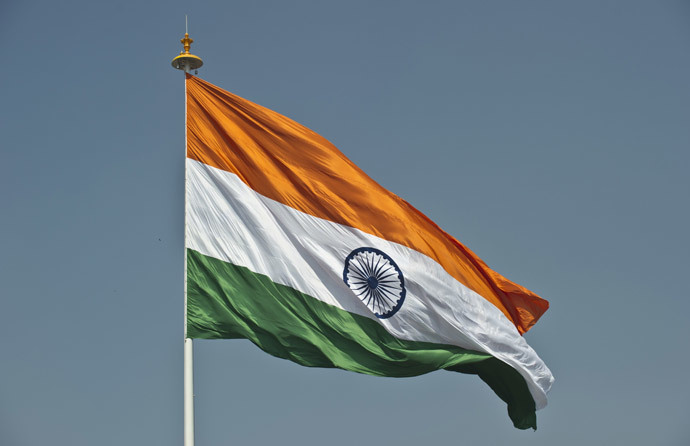 Costs for the West
It's not really rational for the US and the EU to antagonize and try to isolate Russia. And there are several reasons for this. First of all, Russia is the largest oil and gas producer in the world and it simply means that imposing economic sanctions on Russia would shake up the global energy market and, therefore, the entire global economy. Not to mention the EU's dependency on Russian gas. Are the global economies ready to witness a new crisis, given that they are still recovering from the latest financial crisis? It's doubtful.
Second, Russia is investing massively in the US financial market, especially in Treasury bonds, and consequently, if Russia decides to withdraw its investments in response to Western sanctions, it would hit the US economy and cause a real financial crisis. So, crisis again.
Finally, during the last few years the Russian market has become one of the world's largest markets for EU goods, products and services, while the EU is actively investing in Russia. In case of further worsening of relations between Russia and the West, the EU will have a serious headache, searching for new markets and suffering lasting damage because of suspended joint contracts.
So is it really worth pushing for such a gloomy future, or is it better to recognize the will of the Crimeans and give the whole of Ukraine a chance for a better life?
Irina Sukhoparova, RT
The statements, views and opinions expressed in this column are solely those of the author and do not necessarily represent those of RT.
The statements, views and opinions expressed in this column are solely those of the author and do not necessarily represent those of RT.
You can share this story on social media: