Reset with Iran: Obama, Netanyahu in new squabble
Prime Minister Benjamin Netanyahu's stern warning on Iran, made from the rostrum of the UN General Assembly, comes on the heels of the recent charm offensive by new Iranian leader Hassan Rouhani in New York.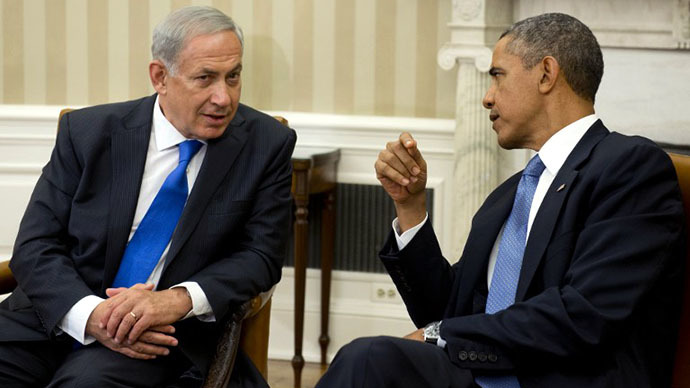 President Rouhani's "historic" telephone conversation with President Obama was the first personal encounter between the two countries' leaders since the breakup of US-Iranian relations in 1979.
Under such circumstances, Netanyahu is desperate to make his voice heard - but will it work? How credible are his arguments? And isn't Bibi – who is too late in New York – missing the point? These are the questions which will determine the future of the stick-and-carrot policy, adopted by the West towards the enigmatic and stubborn regime in Tehran. The answers will shape up the world diplomacy agenda on the Iranian nuclear crisis in coming days, weeks, and months.
The rapidly changing relationship in the Obama-Rouhani-Netanyahu triangle makes this year's UN gathering of world leaders one of the most dramatic moments in years, spent in the East River UN building in New York, along with the recent UNSC resolution passed on Syria. As the new Iranian gamble is gaining momentum, the 68th session of the UN General Assembly is looking strikingly different from the previous UN sessions, with plenty of empty seats which made the participants and journalists yawn.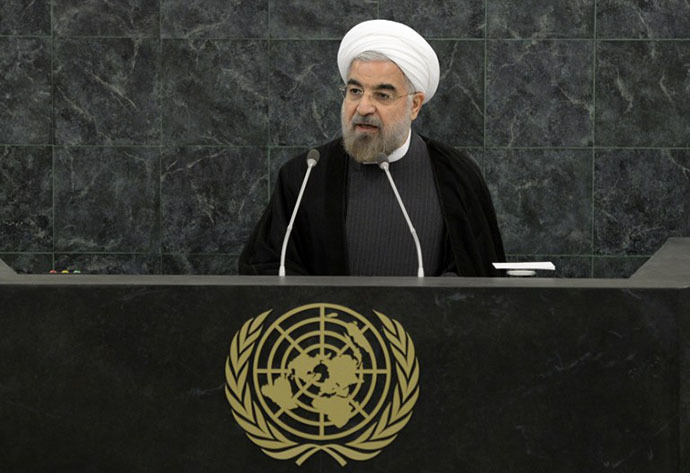 While Obama is basking in the publicity as a new peacemaker - four years after receiving the Nobel Peace Prize - and is fascinated with the bold idea to tame the Islamic regime and trim its nuclear programs, Netanyahu sees the situation in a quite different way. His message to Obama and the world is crystal clear: while abandoning the former hard rhetoric of Rouhani's predecessor Mahmoud Ahmadinejad, Iran is cutting corners in its efforts to win time and build nuclear weapons.
According to the Israeli leader, in its dealing with the world, Tehran is following the same policy of deception and cheap diplomacy tricks which was followed by North Korea at a time when it was not yet a nuclear power, but rather a threshold state. With all its talk of nuclear proliferation, the "hermit state" on the Korean peninsula has succeeded in acquiring a nuclear bomb.So, Iran wants to get its own nuclear big stick the way North Korea did it, and the world – not Israel alone – should ultimately prevent it, says Netanyahu. 
Judging by Netanyahu's logic, by hobnobbing with the new Iranian leader, President Obama proves that his Iranian policy is idealistic, naive and inconsistent – and thus, detriment to regional peace and dangerous enough, regardless of whatever Obama's intentions and rosy expectations might be. In fact, Netanyahu was never a fan of Obama – it is an open secret that during the 2012 US presidential race, the Israeli leader voiced his support to Republican presidential hopeful Mitt Romney. Then, after a long period of somehow awkward - if not frosty - relations between the two leaders, President Obama paid his first visit to Israel this March and the two sides have experienced something similar to a delayed reset.
However, six month later, the US-Israeli reset has come under critical test by another reset – the unimaginable Washington-Tehran honeymoon. Visiting President Rouhani - who is smart enough not to lash out at the "American big Satan" and "Zionist enemy" - has stolen the show in New York. And this is what makes Mr. Netanyahu so unhappy. It looks like he has to start from a scratch to win President Obama's ear on Iran again.
Will Netanyahu this time succeed? Obviously not. There is more than one reason for that. First, President Obama has already invested heavily into his new Iranian gamble and probably wants to prove that his 2009 Nobel Peace Prize by no means was a bad joke, as some say. So there is no need for Obama to rush to reverse the whole process, following Netanyahu's desperate pledge to address hard-boiled facts, even if by doing so he puts his reset with Israel at risk.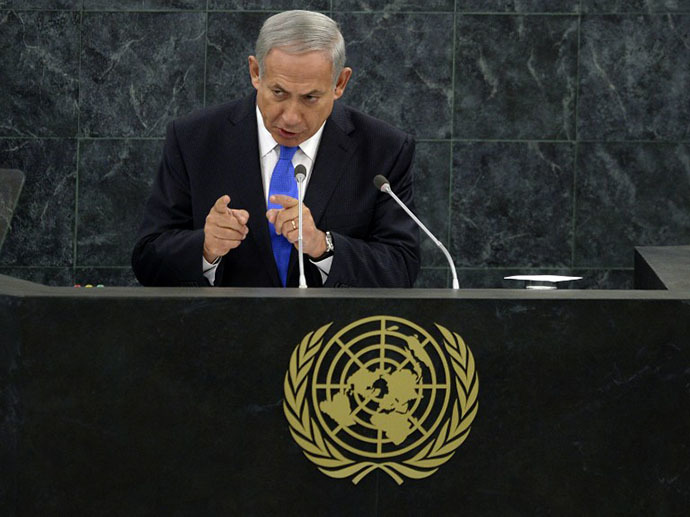 Secondly, with this week's US government partial shutdown, uncertainty over Obamacare, and the looming default threat, President Obama will be preoccupied with his domestic agenda in the immediate future, sticking to the point that "all politics are domestic." So with one Washington-made crisis over US budget, Obama can hardly afford himself another crisis and is resorting to a notorious "last option" scenario which envisages use of military force. 
So, Netanyahu's major problem at this UN General Assembly session is not the strength of his main argument - that what matters is hundreds and hundreds of Iranian centrifuges enriching uranium - but the polite language of Rouhani.His problem is not the lack of communicative skills, but the lack of will on the part of the White House to listen to him at this point and, finally, the lack of an audience at the East River building - which could have helped Netanyahu make his 2013 UN address a game-changer on Iran. This is a very untimely moment for him and this round of the battle over Iran he has lost, no doubt about it. That doesn't mean, however, that he has lost the whole battle.
The recent US-Israeli controversy over what to do with Tehran showed that there is not any pre-set "anti-Iranian axis" as portrayed by US and Israeli-hates. Each side – Washington and Tel Aviv - has its own agenda, its own priorities, and its own "red line" in evaluating the Iranian nuclear crisis, so even closest allies like the US and Israel can squabble seriously and lock horns.This year's UN General Assembly showed that while Obama has chosen to act like a good cop, Netanyahu never hesitates to be a bad one.

Netanyahu is more and more facing a painful dilemma – to throw his weight to support world diplomacy efforts or to look for a moment when his arguments over the "paralysis of diplomacy" will be found credible enough. However, this moment may never come.

The statements, views and opinions expressed in this column are solely those of the author and do not necessarily represent those of RT.
You can share this story on social media: