Putin's warning: The dangers of Korean Chernobyl to Russia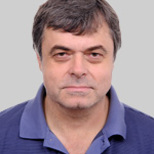 Sergey Strokan is a journalist, essayist and a poet. He is also a political commentator with Russia's "Kommersant" Publishing House. Mr. Strokan hosts "Red Line", a weekly analytical program broadcast by The Voice of Russia in New York City. He is the author of three poetry collections, a winner of the Maximilian Voloshin International Literary Award (2010) and a member of Union of Russian Writers.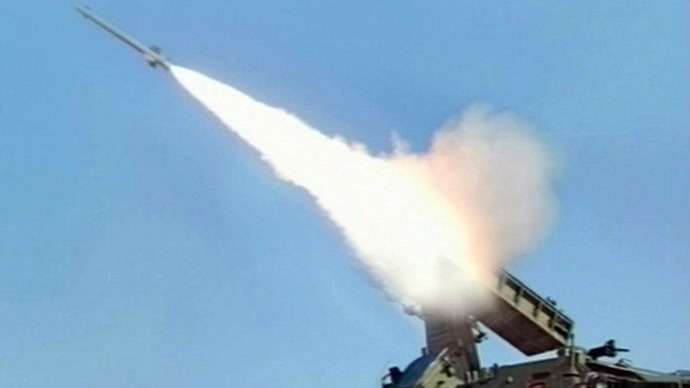 As North Korea's young leader – unruffled or immature – steps up psychological warfare on the South suggesting foreigners in Seoul leave, Russia has finally spelled out its position on the crisis, doing it in a loud and clear voice.
This was a voice of Russia's seasoned strongman Vladimir Putin, addressed to his younger colleague in the hermit state.
"If something happens, God forbid, then Chernobyl which we all know about very well would simply seem like a children's fairy tale," warned Putin at a joint press-conference with German Chancellor Angela Merkel in Hannover. He was referring to the Chernobyl catastrophe of 1986, the world's worst nuclear accident and its continuing legacy -- three ex-Soviet republics affected by the nuclear contamination more than a quarter century after disaster. "Is there a danger or no? I believe, there is!" Putin added.
The "Korean Chernobyl" statement might look unexpected, at least to some. Russia's Foreign Ministry statements on the current Korean crisis have so far been terse and vaguely-worded, with ambivalent diplomatic language or coming from "unidentified sources". Russia's military statements – also mostly anonymous -- till recently didn't set off any alarm bells. A well-placed Russian military source told "Kommersant" daily, "we are in full control of the situation and we see no danger to our land".
But what if things get out of control, contrary to what all those "unidentified sources" say? One should recall that in 2006 North Korea launched a ballistic missile, which was initially directed at US shores, but unexpectedly changed its trajectory (alas, such things often happen with North Korea's missiles) and fell into the ocean near Russia's Far East port of Nakhodka. There was a big noise for a few days at that time with Russian media and independent experts lambasting the Russian military for taking such a cavalier attitude to the unintentional near miss. According to some analysts, the incident revealed loopholes in Russia's air defense system. But the story was forgotten as the dust over that failed North Korean missile test settled.
So, seven years after that missile incident and 27 years after the perestroika-time Chernobyl accident it was President Putin, who sent Russian diplomats and military a wake-up call: don't forget history, be on high alert.
There was at least one more statement, made by the Russian leader which was unexpected in the wake of the ongoing US-Russia diplomatic spat. "I think the United States took a very important step in delaying the test of a ballistic missile. We should thank the United States for this important step," said Putin, referring to President Obama's administration decision last Sunday to re-schedule the test.
I wonder, how many years it took Putin to say something positive about America in such a straightforward way. He made himself clear, that the ball was North Korea's court. "I hope it will be noticed by our partners, including North Korea and that everyone will calm down and work together to seek a solution to the various problems", said  Putin.
The statement would obviously come as a cold shower to Russians who sympathised with North Korea – an Orwellian state, which looks like an odd by-product of the global activity of the Soviet "father of nations". Another fairy tale:"Poor, but proud North Korea, is the victim of an imperialist plot" – a tale that laughs in the face of those who support the Kim dynasty.
I think, Putin's statement showed, that while Russia's rift with US is deep, and problems in bilateral relations are mounting, the old Cold war era principle of "friendship against" the US does not function in Russian politics any more. If a country, like North Korea, is Anti-American it doesn't mean that any action would automatically win approval and support from Russia. This principle is applicable to other states as well which try to play the anti-American card in their relations with Russia.
The statements, views and opinions expressed in this column are solely those of the author and do not necessarily represent those of RT.