'The things Obama said sounded good, but are just illusion of movement'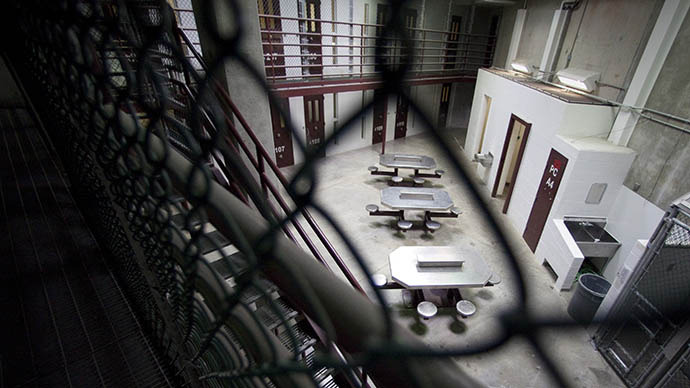 President Obama may pledge to finally close Guantanamo's doors, but all his words are just an illusion, while prisoners are suffering at the notorious detention facility.
Human rights lawyer David Remes, who represents 17 Guantanamo detainees has been talking to RT.
RT:President Obama has made numerous promises over the years to close Guantanamo Bay prison. Is it likely to happen?
David Remes: I don't see how it can happen under the current circumstances. For one thing, President Obama keeps blaming Congress for preventing him from transferring detainees. As long as he puts responsibility on Congress, it's unlikely that he will make major moves. In addition, he's set up this new system for releasing Yemenis, whereby they have to go through another review process, which is likely to take a long time if it happens at all. So I think what he said sounded good, as usual, but, once again, it only provides the illusion of movement. The men face a very bleak circumstance in Guantanamo in terms of being transferred.
RT:Has the hunger strike involving over a hundred detainees influenced the pledge to close the facility?
DR: I haven't talked to anyone yet, I'm going to speak to a couple of them tomorrow afternoon. But I imagine, based on what we've discussed in the past, that this was all a big snooze to them. Obama has no credibility down there. The men even say that they prefer Bush because he released detainees. I think this will be disregarded or just snorted at with cynicism.
RT:Some inmates from Yemen have already been cleared for release - but what about those from other countries?
DR: There are about thirty other detainees, from other countries, who have been approved for transfer. About half of them can be sent home to their own countries, but about half have to be re-settled in third countries because of concerns about torture in their own countries. Ambassador Dan Fried who has been appointed to place the detainees was on the verge to transfer these men when Congress stepped in, and that's basically why his office was closed. They are the most promising candidates for transfer, but I don't really think it's going to happen very soon.
RT:In the event of Guantanamo actually closing, is it likely Washington will use other secret detention centers?
DR: If they are secret, we don't know about them. I'm not trying to be flip about it. I also don't think that the US is using secret centers – although obviously, if they are secret, I don't know for sure. I think they may be handing men over to countries of origin or we may be just drowning these people instead of imprisoning them.