No law will stop Obama's democracy-bombs over Syria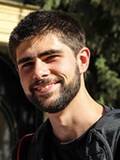 Nile Bowie
Nile Bowie is an independent writer and current affairs commentator based in Singapore. Originally from New York City, he has lived in the Asia-Pacific region for nearly a decade and was previously a columnist with the Malaysian Reserve newspaper, in addition to working actively in non-governmental organisations and creative industries. He can be reached at nilebowie@gmail.com.
Nile Bowie is an independent writer and current affairs commentator based in Singapore. Originally from New York City, he has lived in the Asia-Pacific region for nearly a decade and was previously a columnist with the Malaysian Reserve newspaper, in addition to working actively in non-governmental organisations and creative industries. He can be reached at nilebowie@gmail.com.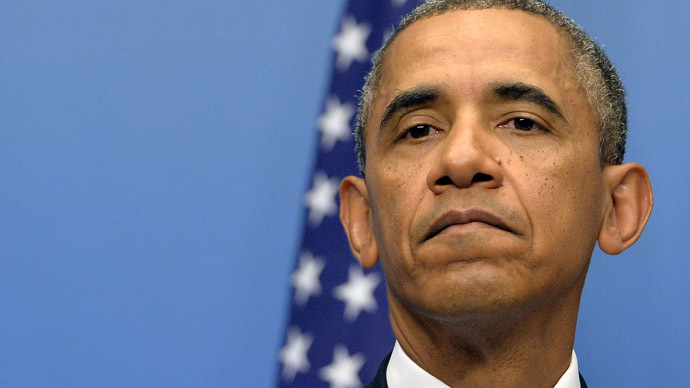 Regardless of how Congress votes, Obama is going to attack Syria. The president is doing his best to avoid constructive dialogue when the focus should be international law, not 'international norms' as defined by Washington.
As world leaders descend on the Russian city of St. Petersburg to discuss global tax regimes and international trade, this year's G20 Summit is really a G20+1, with an extra seat allocated for the massive elephant in the room.

Many of the leaders attending have brought along their foreign ministers, as the summit will also informally serve as a global platform to discuss the sorry state of affairs in Syria. One can only speculate as to the substance of any exchanges between President Putin and his American counterpart and forced smiles will be in no short supply.

"He is lying and knows he is lying. It's sad," said Putin, of John Kerry's address to the US Congress. That about sums it up – the lies and deceit of the Obama administration are so breathtaking, so innumerable, and they're being trumpeted knowingly and shamelessly. Want a taste of highly moral and ethical narrative being championed in favor of "the Syrian people?" Look no further than the New York Times, with its recent headline"Bomb Syria, Even If It Is Illegal," which argues that Obama and his poodles should "declare that international law has evolved and that they don't need Security Council approval to intervene in Syria."

The establishment press is calling for blood, and they're claiming the moral high ground while doing it – slightly pathological? You bet. The insane are really running the asylum on this one.

The Russians have been pushing for Geneva II with focused perseverance, but Barry and his flesh-eating rebels aren't going to let that happen – not without a substantial sprinkling of Tomahawk cruise missiles over Damascus at the very least. The trigger-happy White House, with the most sophisticated military arsenal in the history of man, has demonstrated that it is unwilling to acknowledge any evidence that contradicts its cooker-cutter narrative – it is not open to reasoned arguments, and so the world yet again faces a dangerous precedent due to US intransigence.

To the surprise of many, the British parliament made clear that it would not drink the Cameron kool-aid, and even Ban Ki-moon chimed in to remind the Commander-in-Chief that the use of force is only legal in self-defense or with Security Council authorization.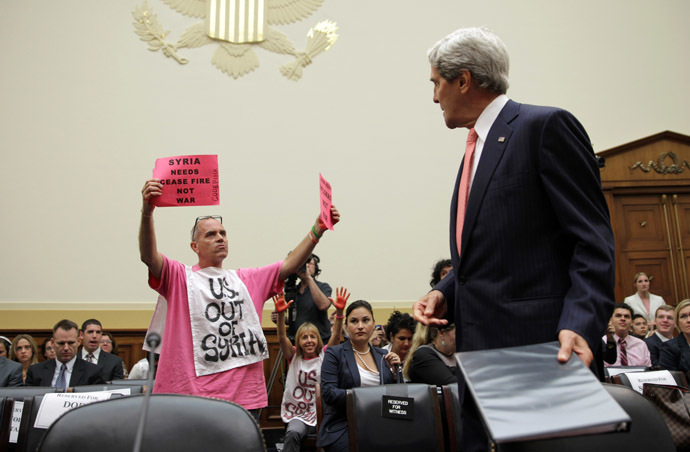 Air Force One flies above the law
International law? Pssh! Obama knows his bombs-for-peace program isn't going to get past Russia and China, and in the absence of a unified coalition of the willing, he's been forced to seek approval from Congress to maintain the façade of legitimacy.

When reading in-between the lines, it's clear that the Obama administration will proceed with an attack on Syria whether Congress gives the green light or not – in all likelihood, Congress will vote 'Yes'. The American Israel Public Affairs Committee (AIPAC) has broken its silence on Syria, and called for war.

Unfortunately, Congress can be bought and be sure that lobbyist dollars are being dealt out faster than you can say 'Jabhat al-Nusra' to seal the vote. "Emperor" Obama insists that he is not required to consult Congress to seek approval for his Syrian adventure, but did so anyway after receiving a letter from more than 160 members of the House of Representatives reminding him that to take the country to war without congressional approval is an impeachable offense, which doesn't exactly bode well for his credentials as a constitutional lawyer.
And what about the evidence? The US government insists that it has "high confidence" that the Assad regime used chemical weapons, and that the evidence is so compelling that Washington is willing to go to war – before the UN team of chemical weapon experts have yet to make a determination. If you question this narrative, you are a conspiracy theorist. But what about the UN's commission of inquiry led by Carla Del Ponte that implicated the rebels with using chemical weapons in Khan al-Assal? What about the Russian reports that claim the projectiles were crudely produced and clearly not military grade or consistent with the weapons in Assad's stockpiles? What about reports that rebel forces were caught with cylinders of sarin nerve gas in southern Turkey near the Syrian border? As far as Obama is concerned, all of that has already been sent down the memory hole. It's not the media's job to present this information in a balanced and unbiased way, its only function is to sell war and educate the public about the benefits of twerking, as displayed by Miley Cyrus last week, stealing the headlines on CNN as US warships amassed in the Mediterranean.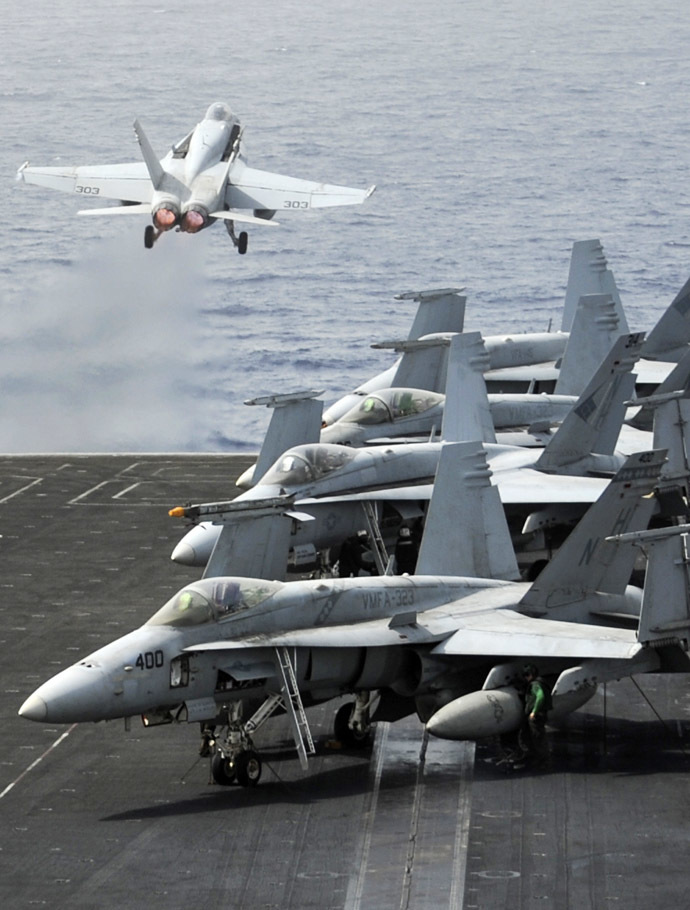 Nobody believes the "limited strike" assurances
Just as in Iraq, the war on Syria is being sold as "limited strike" designed to hasten the rebel advance, but the original draft resolution for military intervention that Congress is set to vote on suggests otherwise. The wording of the text is so broad that Obama could virtually get away with anything he pleases. For example, the phrase "The President is authorized to use the Armed Forces of the United States as he determines to be necessary and appropriate" is deliberately vague. The intentional legal ambiguousness of the text raised eyebrows in Congress (clearly the executive branch was trying to pull a fast one) so much so that Kerry was forced to prohibit "boots on the ground," which he argued against on the grounds of Obama having options if Syria "imploded".

If there is a real danger of Syria imploding, which it very well might under a sustained campaign of US aggression, then the limited strike rhetoric should be seen as what is it – empty assurances designed to rubber stamp the war as quickly as possible.
The drive to military intervention in Syria is transparently a move to topple the legal authorities in Damascus. If that happens, it would create a power vacuum that would immediately destabilize the country and pit dozens of warring factions against one another as they vie for power – Syria explodes. Al-Qaeda and other jihadi militias will declare caliphates all over Syria while persecuting Alawite minorities and Assad loyalists. The instability could lead to the fracturing of Syria under ethnic and sectarian lines into several smaller states, and the chaos would swallow the currently war-torn and destabilized Iraq.

The toppling of Assad is a transparent declaration of war against Hezbollah and Iran and could lead to a major regional conflict that would kill large numbers of people. In essence, nothing about this situation indicates that it will be limited. Moreover, the United States has few strategic benefits here, while Saudi Arabia and Israel are dragging Washington by the nose into this conflict. When Kerry recently testified in front of the House Foreign Affairs Committee, he divulged that the House of Saud and Qatar even offered to bankroll the whole US operation in Syria – tough bargain for cash-strapped Washington hawks to pass up!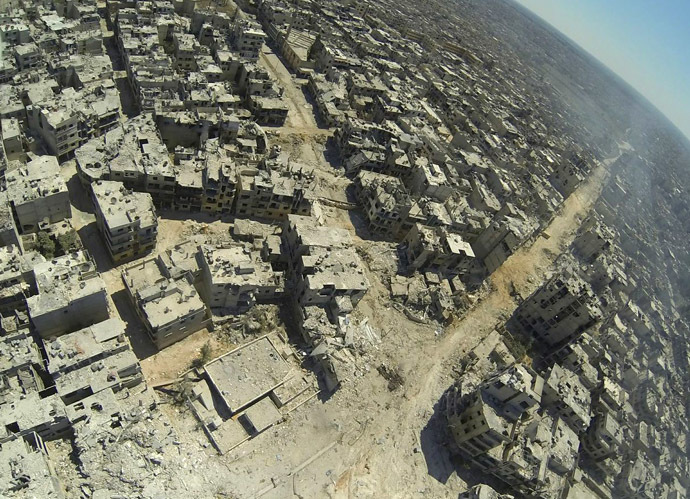 Obama wears rainbow suspenders
Few have speculated about the recent "joint" missile launch conducted by the US and Israel, which was first denied, then classified as an atmospheric rocket for scientific research purposes, and finally it was admitted to be a test launch of a military rocket.

Nobody, not even NATO, was informed about it and the sketchy cover story only heightens suspicions. The Pentagon eventually admitted that the launch was carried out with technical support from the US Defense Department. This incident was probably not a legitimate Israeli missile defense system test – a launch during the incredibly tense situation in the region suggests a quality of psychological warfare and panic creation, but ultimately the Americans were measuring the preparedness and response of the Syrians to an unannounced missile launch.

Either way, the move was entirely reckless, but nothing else can be expected from Washington and Tel Aviv. As Putin said, the US is lying and it knows it's lying. The US has fueled the Syrian conflict from the beginning under the euphemistic guise of "democracy promotion" – first by training and financing anti-Assad activists, and once they built momentum in Syria, arms and foreign fighters began pouring in.
The Syrian conflict could not have reached this point without a steady influx of aid from the US, via its stooges in Saudi Arabia, Turkey, and Qatar. Is it really worth it to pass the point of no return by setting off a powder keg in the region? The human losses thus far could pale in comparison to what would follow in a wider regional war. The further destruction of lives, of culture, and even of the Syrian state as it exists is what will follow.

If Washington was serious about peace, it would have called off the rebels and channeled all of its diplomatic muscle into Geneva II, and it would cooperate with Russia, the other largest stakeholder in this conflict. Obama could have met with Putin during this G20 Summit to bridge the differences and put effort behind a political solution, but no. 
Obama will use his trip to Russia to meet with gay activists, a childish gesture that is entirely political – a weak attempt to stick it to Putin for his stance on various issues. Meeting with activists and members of civil society is not wrong in and of itself, but the fact that Obama chose to meet with LBGT activists at a time when his cooperation with Putin is most needed on Syria is a move that speaks volumes. Obama is demonstrably doing everything possible to avoid any attempts to make peace through dialogue.

The statements, views and opinions expressed in this column are solely those of the author and do not necessarily represent those of RT.