​Perestroika in reverse? High-profile purge hints at N. Korea reform rift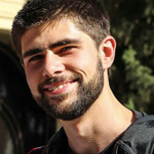 Nile Bowie is an independent writer and current affairs commentator based in Singapore. Originally from New York City, he has lived in the Asia-Pacific region for nearly a decade and was previously a columnist with the Malaysian Reserve newspaper, in addition to working actively in non-governmental organisations and creative industries. He can be reached at nilebowie@gmail.com.
Published time: 10 Dec, 2013 09:20
Edited time: 10 Dec, 2013 09:25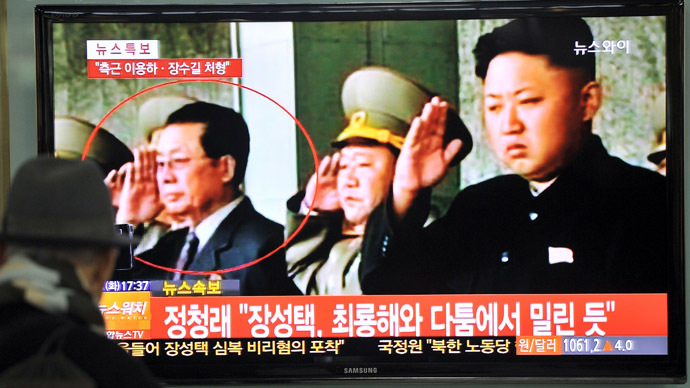 The public sacking of Kim Jong-un's uncle and mentor is not a sign of regime instability; it demonstrates that the young leader is firmly in control and is able to consolidate his power by purging any possible rival figures without question.
The man widely believed to be the second-in-command in North Korea's political hierarchy was been publicly chastened, stripped of all posts, and even forcibly removed by police officials during a political assembly.
Jang Song-thaek, the husband of former leader Kim Jong-il's sister, has been politically intertwined with North Korea's ruling family for over four decades. He climbed his way through the party, fell from grace in 2004, bounced back in 2006, and received a top military post in 2011 following the ascent of Kim Jong-un. Jang was frequently seen in public as the young leader's mentor and adviser; he is known to have been a key figure in maintaining regime stability following the death of Kim Jong-il and was widely believed to be steering the state's economic affairs, particularly in joint projects with China.
Jang's purging and overt public denouncement in state-media is largely without precedent, turning an elite power broker into a reactionary agitator overnight. Sources indicate that Jang is already being given the Trotsky treatment as his name and image have reportedly begun being edited out of state-produced documentaries and articles.
Dreaming different dreams
During the elaborate funeral procession for Kim Jong-il in 2011, Kim Jong-un walked alongside a black Lincoln Continental carrying his father's casket accompanied by a 'Gang of Seven,' made up of elite figures that analysts predicted would be the core of the young successor's inner circle.
By 2013, four out of seven – including Jang Song-thaek – have been purged, while another figure has been demoted. Purged figures such as Ri Yong-ho held high positions in the military and political apparatus under Kim Jong-il, while Kim Jong-un is said to have purged his father's inner circle in favor of figures that are explicitly loyal to him.
During previous purges, state-media made mention of it only in passing. In contrast, Jang has been the subject of a harsh media campaign that has denounced him for drug-taking, womanizing, gambling, corruption, and for embracing capitalist behavior. The official press release from state-media accuses Jang and his aides of counter-revolutionary acts, which explicitly highlight Jang's failure to implement policies dictated by the military and his moves to form a rival faction within the Workers' Party.
He is also accused of challenging the party leadership, "throwing the state financial management system into confusion," and "selling off precious resources of the country at low prices," which can be read as an evaluation of Jang's economic policies that give China preferential treatment in the country's mineral-rich mining sector. Jang was "affected by the capitalist way of living" and "pretended to uphold the party and leader but was engrossed in such factional acts as dreaming different dreams and involving himself in double-dealing behind the scene."
Such a public scolding is also highly unusual because it inadvertently suggests that the party and leader were in error by having a disloyal official in highest circles of leadership for an extended period. Some intelligence sources even went as far as calling Jang the de facto decision-maker of the Kim Jong-un era, and state-media's elaborate explanation of his dismissal only confirms the powerful status he previously held.
Rising hardliners
Jang was held to be one of the most reform-orientated elite officials and an alleged proponent of Chinese-style market reforms; he was also the chairman of a joint N. Korean-Chinese leadership committee that oversaw the development and administration of the Rason Special Economic Zone and the Hwanggumpyong-Wihwa Island Economic Zone, regions where Pyongyang is guardedly experimenting with foreign investment and joint-ventures.
South Korean sources claim that Jang's ouster is rooted in disagreements on how to boost the economy, with his faction supporting a Chinese-style opening while Kim Jong-un and hardliners support a partial opening through contained and controllable economic zones and joint-projects. Intelligence assessments surmise that hardliners will fill the void left by Jang, namely, that of People's Army politburo chief Choi Ryong-hae who has rapidly risen up the ranks of the military since Kim Jong-un came to power.
Jang and Choi are considered the two main heavyweights after Kim Jong-un, and relations between the two reportedly soured following the long-range rocket launch in 2012 and the third nuclear test in February; moderate Jang was said to have had reservations about posturing while Choi represented the hardline factions in support of it. Jang's ouster may have been the result of him losing out in a power struggle with Choi, who was reportedly behind the arrests of Jang's close associates on corruption charges.
In 2012, it was Jang that was seen publically accompanying Kim Jong-un, but by 2013, Choi was pictured with the young leader more frequently than the former. In May, Choi was sent to China as Kim Jong-un's special enjoy for a direct meeting in Xi Jinping, likely in an attempt to break the ice since contact between senior officials in Beijing and Pyongyang had been suspended since the 2012 long-range rocket launch. The ascent of Choi signifies that conservative policies will remain the mainstay of Kim Jong-un's handling of military and economic affairs.
Reading the tea leaves
The ousting of Jang symbolically marks the moment when Kim Jong-un's leadership passed from a group-led 'guardian system' to one of single-person leadership. While some may argue that even the emergence of a challenge to the status quo represents a significant challenge to the ruling family, Kim Jong-un has been able to contain rival factions and cement his control over the party.
Judging from his body language and policies, he has grown into his role since taking power in 2011 and is calling the shots in earnest. Meanwhile, Pyongyang has embarked on the country's most significant construction boom in decades under his watch, using funds appropriated from joint-development projects with Russia and China.
Kim Jong-un is firmly in control of the military and economy, which is slowly growing as market transactions become a common feature in day-to-day life. The ouster of a reform-minded official like Jang Song-thaek suggests that there will not be a Chinese-style opening anytime soon, but rather more of the same guarded experimentation with no reneging on Pyongyang's internationally-condemned nuclear program.
Analysts have predicted the fall of the regime for the past two decades, but the ruling family has bounced back in recent times from its low-point in the mid-1990s food crisis, as Russian scholar Andrey Lankov notes, "North Korea is much better off now than, perhaps, any moment of its post-1945 history."
North Korea isn't going anywhere; collapse is not imminent, opponents have been warned and the regime is strong.
The statements, views and opinions expressed in this column are solely those of the author and do not necessarily represent those of RT.