The real Mandela: Don't let his legacy be abused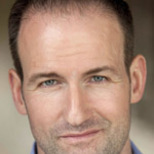 John Wight has written for a variety of newspapers and websites, including the Independent, Morning Star, Huffington Post, Counterpunch, London Progressive Journal, and Foreign Policy Journal.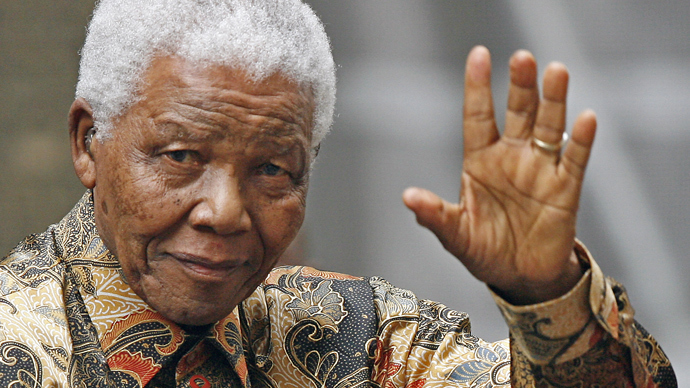 The manner in which Nelson Mandela's legacy is being misinterpreted and appropriated is an obscenity. This has been brought into sharp focus in the immediate aftermath of his passing.
The driving force and inspiration of the anti-apartheid campaign in South Africa, Mandela was a man driven by a fierce belief in justice as the universal right of all people – regardless of race, religion, nationality or wealth. He stood utterly opposed to the notion that justice is a gift of the rich and powerful, either in South Africa or anywhere in the world. This makes it all the more nauseous to witness the likes of Tony Blair and David Cameron issuing public tributes to him. While Nelson Mandela was a champion of the dispossessed and oppressed throughout his life, people such as Blair and Cameron are servants of the rich.
Likewise, the sight of President Obama paying giving a public eulogy in Washington also reflects hypocrisy. The only thing that Nelson Mandela had in common with Barack Obama was the color of his skin. Other than that, along with Tony Blair and David Cameron, Obama is a moral dwarf compared to a man who endured untold privation and hardship during the struggle against apartheid, especially as Obama is the CEO of an empire the barbarity and violence of which is unparalleled in human history.
The current US President's visit to Robben Island earlier this year came at a time when prisoners incarcerated at Guantanamo were engaged in a hunger strike, demanding an end to the harsh conditions they are subjected to. The fact that Guantanamo still exists at all as an offshore US penal establishment, where hundreds of prisoners are being held in a state of legal limbo, is an indictment of Obama's presidency. Worse is the drone war he has waged throughout the Global South, responsible for the deaths of hundreds of civilians, including women and children.
But even for the rest of us, the danger of misinterpreting Nelson Mandela's legacy is clear. Regarding him solely as the benign and universally loved elder statesman that he certainly became in his later years would be a travesty. When engaged in the struggle for the freedom of his people, Nelson Mandela was a lion who refused to countenance any compromise when it came resisting the evil of apartheid. As a consequence he was widely reviled by many of those who are now seeking to outdo each other in eulogizing the man upon his death.
In the UK, Thatcher and the Tories regarded Nelson Mandela as a terrorist, while the current Prime Minister, David Cameron in 1989 accepted an all-expenses paid trip to apartheid South Africa while Mandela was still in prison, funded by a firm that was lobbying against the trade and economic sanctions that played a key role in finally bringing apartheid to an end one year later. Cameron's visit was manna from heaven for an apartheid regime desperately seeking allies around the world at the very point when its legitimacy was crumbling.
While we're at it, it would be immoral to airbrush from history the peoples and nations that stood with Mandela and the ANC when their struggle wasn't the cause celebre it later became in the West. Prime among those is Fidel Castro, the first leader Mandela visited after being released from prison in 1990. Cuba's role in defeating the South African apartheid forces in Africa in the late 1980s Mandela always acknowledged as a seminal moment in the destroying the myth of white superiority.
Mandela said of Cuba's solidarity with his people:
Long live the Cuban Revolution. Long live comrade Fidel Castro... Cuban internationalists have done so much for African independence, freedom and justice. We admire the sacrifices of the Cuban people in maintaining their independence and sovereignty in the face of a vicious imperialist campaign designed to destroy the advances of the Cuban revolution. We too want to control our destiny... There can be no surrender. It is a case of freedom or death. The Cuban revolution has been a source of inspiration to all freedom-loving people.
The former Soviet Union supplied the ANC with money and weapons at a time when the West was a strong supporter of the apartheid government in South Africa, as did the late Libyan leader Muammar Gaddafi. During a speech he gave in Libya in 1999, just before retiring from political office, Mandela said:
It was pure expediency to call on democratic South Africa to turn its back on Libya and Qaddafi, who had assisted us in obtaining democracy at a time when those who now made that call were the friends of the enemies of democracy in South Africa. Had we heeded those demands, we would have betrayed the very values and attitudes that allowed us as a nation to have adversaries sitting down and negotiating in a spirit of compromise. It would have meant denying that the South African experience could be a model and example for international behavior.
Nelson Mandela and everything he stood for was once vilified and despised by many of those who are now paying tribute to him upon his death. In this regard, history doesn't lie.
The statements, views and opinions expressed in this column are solely those of the author and do not necessarily represent those of RT.