​How Indian support for Russia has evolved from Georgia to Ukraine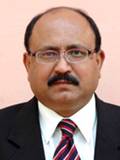 Rajeev Sharma
Rajeev Sharma is a New Delhi-based journalist, author and strategic analyst. He has been in journalism since early 1982 and has so far published two fiction books and five non-fiction books, the latter all pertaining to international politics and terrorism. He tweets @Kishkindha and can be reached at bhootnath004@yahoo.com. He describes himself thus: "I am a journalist not by vocation but by passion. If posterity ever were to remember me, it would do so for my investigative book 'Beyond the Tigers: Tracking Rajiv Gandhi's Assassination.' This book is the decoder for the quintessential journalist in me."
Rajeev Sharma is a New Delhi-based journalist, author and strategic analyst. He has been in journalism since early 1982 and has so far published two fiction books and five non-fiction books, the latter all pertaining to international politics and terrorism. He tweets @Kishkindha and can be reached at bhootnath004@yahoo.com. He describes himself thus: "I am a journalist not by vocation but by passion. If posterity ever were to remember me, it would do so for my investigative book 'Beyond the Tigers: Tracking Rajiv Gandhi's Assassination.' This book is the decoder for the quintessential journalist in me."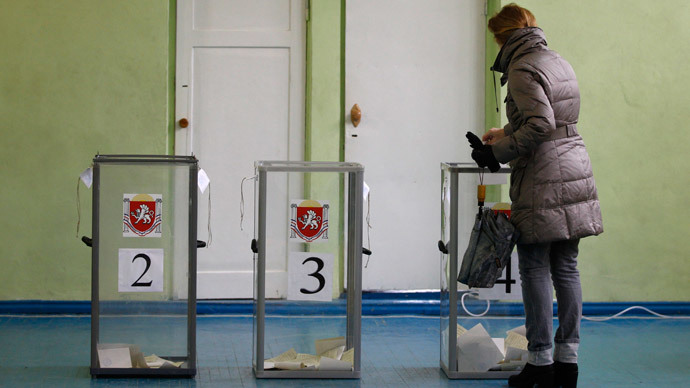 India's unambiguous support to Russia on the Ukraine issue has not happened overnight. It has taken years for India to muster the courage to take on the West and support its tried, tested and trusted friend, Russia.
Another point needs to be mentioned upfront in this context. The Western sanctions on Russia are not going to work for two reasons. First of all, sanctions are a double-edged weapon that cuts both ways and the West will be equally affected by such sanctions. To cut a long story short, Russia is not Iran or North Korea that the sanctions regime will bleed the targeted country's economy white.
The second reason pertains to international diplomacy. Unlike Iran and North Korea against whom the West has thus far played the sanctions card deftly and with some success, this is not going to work in the Russian context.
India is not going to support the Western sanctions on Russia, as reports have indicated. India has a stated position of not supporting unilateral sanctions against any individual state unless the same are approved and taken up by the UN. There is no way that the West can push through these sanctions at the UN.
This brings us to the main issue: how the Indian diplomatic behavior has changed and evolved over the past years, particularly since 2008.
The Indian response to the Russia-centric international flashpoints – Georgia in 2008 and Ukraine in 2014 – is a study in contrast and brings forth important lessons in contemporary history. Here is how.
India has come up with two official reactions to the Ukraine crisis, both on March 6, and the two responses are differently nuanced.
The first Indian reaction came from Indian National Security Advisor Shiv Shankar Menon, who remarked thus to a specific question from this writer at an on-record briefing: "As far as we are concerned, we are watching what is happening in the Ukraine with some concern. We would hope that whatever internal issues there are within Ukraine are settled peacefully and that the broader issues of reconciling the various interests involved, and there are after all legitimate Russian and other interests involved, are discussed, negotiated, and that there is a satisfactory resolution to them. But more than that at this stage when everything is still fluid, I do not think we can tell you."
Hours later, the Ministry of External Affairs released a watered down official statement. The MEA statement carefully avoided any direct reference to Russia and expressed concern over the tragic loss of several innocent lives and a change in the government in Ukraine. The operative portion of the MEA statement goes thus: "India welcomes recent efforts at reducing the tension and hopes that a solution to Ukraine's internal differences is found in a manner that meets the aspirations of all sections of Ukraine's population. It would be important, in this context, for a legitimate democratic process to find full expression through free and fair elections that provide for an inclusive society. India calls for sincere and sustained diplomatic efforts to ensure that issues between Ukraine and its neighboring countries are resolved through constructive dialogue."
This contrasts significantly with the Indian reaction on the Georgian crisis of 2008. Russia's five-day war of Georgia in August 2008 should go down in Indo-Russian bilateral relations as a classic example of India helping the Russian cause without heckling the West significantly.
That war (August 7-16, 2008), involving Georgia on one side and Russia and the separatist South Ossetia on the other, posed a diplomatic challenge to the Indian political leadership at a time when the global economic recession had just set in. This was the time when India dared not have taken sides in the Georgia conflict and taken sides.
India did this by some deft use of diplomatic symbolism. Russia may have expected more from the Indians, but New Delhi was not too far off the mark for Moscow on this biggest international flashpoint of 2008.
India did not come up with any position on the Georgian crisis. This suited the Russians pretty well.
An interview of the then Indian External Affairs Minister Pranab Mukherjee, carried by the Indian newspaper the Hindu on September 22, 2008, bears this out quite well. When asked to spell out the Indian position on Kosovo and South Ossetia (and neighboring Abkhazia), this is how Mukherjee, now president of India, responded: "As far as Kosovo is concerned, I met the Serbian Foreign Minister today. We have not recognized Kosovo's "independence." We have a standard practice of recognizing a country carved out of an existing geographical entity. Keeping that standard we determine our position. We are watching the development with respect to Georgia and the other two small countries [South Ossetia and Abkhazia] which have been recognized by Russia. We have not yet taken any final view in respect of these two countries."
Then-Russian President Dmitry Medvedev visited India on a bilateral visit in December 2008 and signed the Joint Declaration along with Indian Prime Minister Manmohan Singh. This document gives a clear idea of how India and Russia are on the same page on the Georgia situation.
The following two paragraphs, numbers 19 and 20 from the Joint Declaration signed by Singh and Medvedev in New Delhi on December 5, 2008, show how the two sides have counter-balanced and harmonized their positions – Russia on Mumbai terror attacks and India on Georgia situation.
"19. The Russian Federation expresses solidarity and support to the Government and people of India in connection with terrorist attacks in Mumbai from 26-29 November 2008. Both Sides call upon all states to cooperate actively with and provide support and assistance to the Indian authorities in their efforts to find and bring the perpetrators, organizers, sponsors, patrons or those in any way connected to these barbaric acts to justice in India in accordance with the obligations under international law and relevant UN Security Council resolutions on fighting terrorism.
"20. Noting the recent conflict in South Ossetia, India and the Russian Federation welcome the principles outlined by the Presidents of the Russian Federation and France for addressing the situation in the Caucasus region and hope that these steps would lead to lasting peace and stability in the region. India supports the important role of the Russian Federation in promoting peace & cooperation in the Caucasian region."
One can notice that the degree of Indian response involving an international crisis involving Russia has indeed evolved significantly. The degree of Indian responses vis-a-vis the Georgian crisis of 2008 and the Ukraine crisis of 2014 is vastly different.
It shows that India is far surer of its moorings in 2014 than it was in 2008. In other words, while the India of 2008 was chary of taking on the West even for a time-tested friend like Russia, the India of 2014 is far more confident.
These are happy tidings not just for India but also for Indo-Russian bilateral relationship. The Indian support for Russia by describing the Russian interests in Ukraine "legitimate" demonstrates the increasing confidence of India in itself.
Even more significantly, it denotes that the Indo-Russian relationship has come of age and India will not be frittering away this important relationship to the whims and fancies of the United States-led Western world.
Rajeev Sharma for RT
Rajeev Sharma is a New Delhi-based journalist and a strategic analyst who tweets@Kishkindha.
The statements, views and opinions expressed in this column are solely those of the author and do not necessarily represent those of RT.