Hellenic excess: Golden Dawn arrests shows Greece go from one extreme to another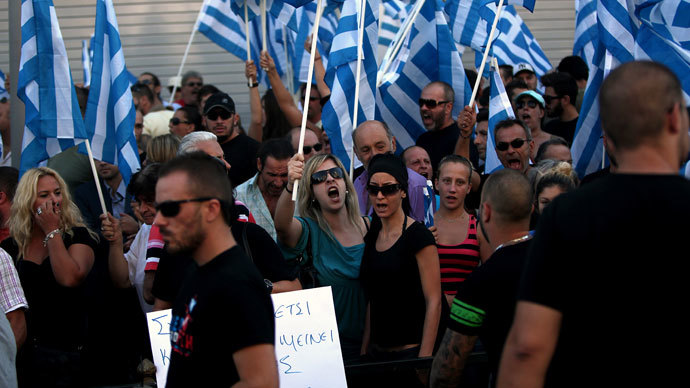 After a long period of inertia in Greece, when gangs organized by the neo-Nazi party Golden Dawn "terrorized" immigrants, gays and leftists, the country has gone to another extreme by arresting the party leaders, law Professor George Katrougalos told RT.
Greek authorities are conducting a sweeping crackdown on the far-right Golden Dawn party, arresting its leader, and a dozen senior officials and members on charges of creating a criminal organization. This comes amid anger over the murder of a prominent anti-fascist musician Pavlos Fyssas two weeks ago. Allegedly, the crime was committed by a devoted supporter of Golden Dawn, though Greece's third-largest party strongly denies any link.
Professor George Katrougalos believes it is unlikely that the party will be banned.
RT:Golden Dawn's leader is being held on charges of forming a criminal organization. How can an elected party be a criminal organization?
George Katrougalos: The Greek Constitution does not allow for the banning of a political party but we have a clause in our Penal Code that [says] that when more than 3 (or more) persons have conspired to commit an organized crime, they are considered to be a criminal organization. So, even if the prosecution finds that the members of the Golden Dawn have committed crimes, that does not mean that the party itself is going to be outlawed.  But members of the party who have acted as criminals are going to be punished.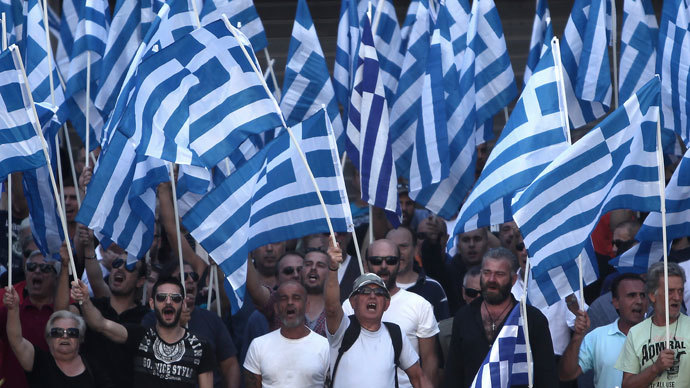 RT:Golden Dawn says it is being tried by the media, that they have done nothing wrong. The extreme-right allegations have been circling for a while. Why is the rush to clamp down now?
GK: We've had a very long period of inertia when gangs organized by the Golden Dawn terrorized immigrants, homosexuals, and leftists. Now we have passed to another extreme. I agree with you that at least the parliamentary immunity of the members of the parliament that are now being prosecuted should have been lifted before their arrest. 
There is a technical exception in the Greek Constitution that allows for the arrest of MPs for flagrant crimes. But it is difficult to consider what's happened [the murder of anti-fascist rapper Pavlos Fyssasa] a flagrant crime.  So, maybe there is arrest. But compared to what was happening all these months and years, we cannot condemn the fact by itself, but maybe the way it was conducted.
RT:Now it is a sensitive time for Greece and the disbanding of Golden Dawn will likely mean fresh elections in certain areas. Can Greece and its economy afford the distraction?
GK: It's a very sensitive issue. The reason for the rise of the Golden Dawn is not its criminal behavior but that it reflects the anger or a very big part of the Greek society because of mass poverty, an inability to cope with the situation. So, in order to face the Golden Dawn we must primarily act at the political field. I'm not especially afraid of the eventuality of the local elections; elections are never bad for the democracy. Maybe, they will give us a chance for a right direction for the policies that our country implements now. 
RT:On another note, police have banned a military protest after officers demanded the government's resignation. Do you think the army will intervene?
GK: I don't think the Army has any intention to [get involved in] political life. We've had a very bad past of political coup-de-tat in which the military took part. But I think now there no any ideological grounds for that, any kind of organized people within the army. So I don't think there is any kind of this possibility for future.
The statements, views and opinions expressed in this column are solely those of the author and do not necessarily represent those of RT.
You can share this story on social media: