Gitmo detainees subjected to invasive searches to stop communication - lawyer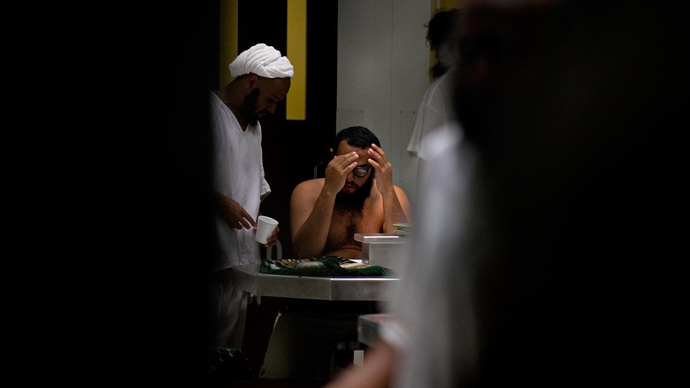 Security at Guantanamo want the detainees remain silent, so use genital searches even when they make phone calls to their lawyers, to stop them communicating with them, a federal public defender Carlos Warner told RT.
RT:Are any guys that you represent part of the hunger strike?
Carlos Warner: We believe that many of them are, but it is hard to tell, because once again the military refuses to put names together with the numbers and they use their own metrics. Many of my clients are participating in the hunger strike and many of them are force fed. It came out that they were spending about $2.7 million a year on each detainee to house people down in Guantanamo with no due process. It makes no financial sense, but it makes no judicial sense, there is no justice there.

RT:Having life or death on the line, is the force feeding a necessary evil or not?
CW: No, it's torture. I think the UN has said that, the human rights groups have said that. I encourage your viewers to see the Youtube video of Mos Def trying to be force fed. It really showed how horrible it is, and they couldn't even complete the feeding. That is happening twice a day to many of my clients and it is happening during Ramadan at night. To call it humane, to call it normal or easy is just preposterous.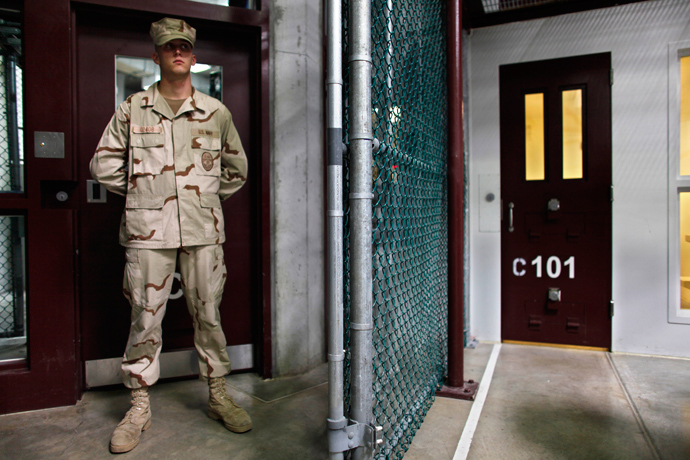 RT:We have seen a tail off lately in the number of guys on hunger strike. Is it because of Ramadan? Is it likely to pick up again?

CW: I think it is going to pick up again. The problem is that the military refuses to talk to them, refuses to negotiate, trying to punish the men who are striking. It was widely reported that the men gathered for a meal before Ramadan, the Iftar meal, they enjoyed that meal, and that's when the numbers went down.  I think the numbers are going to go up and you can see that the numbers of force feeding have remained the same, about 44. You can expect that right after Ramadan we will be back to 100-130. It's hard to tell how many are there but these men's spirits aren't going to be broken after 12 years. This is their 12th Ramadan for many of them in Guantanamo and putting them in solitary confinement, treating them like children is not going to break the strike.
RT:There are other rumors coming out of maybe sexual abuse here. Do you know anything about that?
CW: These genital searches, are for one purpose. Let me make this clear. The military say that the genital searches are for the purpose of making sure no contraband is brought in, but they search my client's genitals on their way to a phone call when I am in the United States. The purpose is to stop the communication. The more communication I have with my client, the more I can get out into the public eye and that is not what the military wants. They want it to remain silent, they want it to go back into the background and I think that's the reason they are having these genital searches. All the clients are describing that as a new thing and that their genitals are being searched when they come out either to the meetings with their lawyers, but most offensively when they come out for a phone call with their lawyers, when there is no chance of contraband being passed.

The statements, views and opinions expressed in this column are solely those of the author and do not necessarily represent those of RT.
You can share this story on social media: