EU citizens deserve protection from excessive automatic surveillance
Mass surveillance is a major issue that must be addressed by governments on the international plane. The initial proposal by the European Commission is a "major step forward," Alexander Dix, the Berlin commissioner for data protection, told RT.
In the wake of NSA revelations, European Union lawmakers have voted to approve new data protection rules that are aimed at curbing US spying activities and restricting transfers of information from Europe to third countries. And although there will still be problems when it comes to effectively controlling and monitoring the work of intelligence services, the move indicates that there seems to be a consensus regarding the protection of citizens' private data "at least in the European Parliament," Dix told RT. 
RT:Why is the EU doing this? Trying to protect citizens' private information...protect it from who?
Alexander Dix: Well, first of all the European Commission has proposed this measure already in January 2012, well before Edward Snowden initiated these revelations on the NSA program. This measure has been debated controversially for some time. Now, thanks to Mr. Snowden's revelations, there seems to be consensus at least in the European Parliament. The committee will vote on this measure tonight. But this is not the end of the story because the EU governments will have to agree also and hopefully the whole measure will be adopted before the European Parliament is re-elected next May. 
RT:So as you say, certain European politicians are working to protect the online information of citizens across the EU. But Snowden's revelations showed that European agencies were often sharing data with the NSA. Are we supposed to believe they're not still in bed together?
AD: One has to be quite clear about this: the European Union has no justification to regulate the activities of intelligence services. But if they agree to require a legal basis for transfer of personal data to third countries, as has been proposed in parliament now, this will be a major step forward, because then there will have to be political agreement between the governments and also between the US and the European governments, when it comes to what intelligence services will be allowed to do in the future. So, it's a two-step process. Today this is a general measure which cannot directly influence the activities of intelligence services, but it's an important step forward.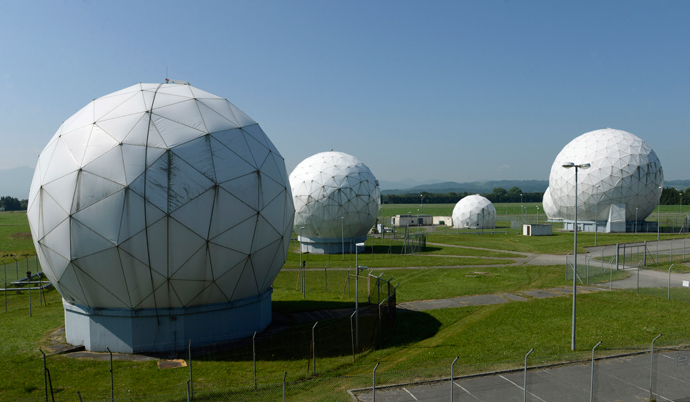 RT:What does this mean for the average person?
AD: The rights of European citizens will be strengthened if this measure is adopted in Europe. There will still be problems to effectively control and monitor what intelligence services are doing but the problem is much larger than this I think because Google and Amazon and Facebook and Apple and all the other big American companies need strict rules which they have to attain to when they want to do business in Europe. They will certainly have to because the sanctions envisaged by the European Commission and the parliament are so heavy that they will certainly think twice before starting to break these rules. 
RT:One of the most recent revelations from Snowden is that the United States was eavesdropping on former Mexican President Philipe Coldoran. And we are now hearing that the US ambassador has been summoned to the French Foreign Ministry under allegations of spying.  Just what is Washington up to?
AD: Well, it's difficult to tell at the moment. We have to accept that apparently the National Security Agency is monitoring the entire global communications going on and we have to achieve a political agreement, an international agreement that this is unacceptable. And this has to apply to other intelligence services as well, not only the American ones. This is a major issue which has to be addressed by governments on an international plane. 
RT:It seems Snowden's leaks have caused a chain of reactions from countries rushing to protect their information - not just in Europe, but in Central and Latin America as well. Is this becoming a global phenomenon?  
AD: Certainly governments and nation states are thinking how to protect their citizens against excessive surveillance and it is a good development, because citizens deserve protection of their rights. And they do not deserve to be subjected to automatic surveillance of whatever they are doing, online or with whomever they are communicating with. There have to be limits to surveillance, taking into account that there have to be effective measures to combat terrorism and other crimes.