'We are to see severe destruction of Western economic system'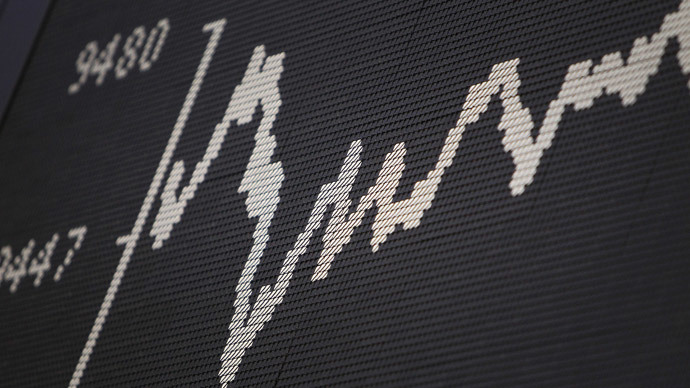 With $1.7 quadrillion debt and the present bailout policy that will inflate prices, we'll see the West collapsing while China and Russia will not be responsible for it or able to help, Lawrence Freeman from Executive Intelligence Review Magazine told RT.
RT: The EU and the US are once again considering sanctions against Russia over mass protests in eastern Ukraine. Can Europe and the States actually afford to lose billions of dollars worth of contracts with Russia?
Lawrence Freeman: No, in fact the real victim is going to be the American and the European people because the Western financial system based in the city of London and Wall Street is going through a bailing, collapse, bankruptcy, and therefore the conditions in the West are horrible and will get far worse as a result of these kinds of economic policies imposed on Russia.
RT:If Europe and America freeze trade with Russia, Moscow will likely just turn to its biggest trading partner, China. Who's going to win in such a scenario?
LF: I think I would look at it a bit more strategically. There is actually an alliance - very deep alliance - between Russia and China, together with India, South Korea to actually go forward with economic development and especially space exploration, nuclear energy and high-speed rail infrastructure. This alliance, which Russia and China are the leaders of, is what is terrifying the Western countries, which is driving this confrontation, which could go all the way to the thermo-nuclear war because the Western system is collapsing and accelerate rate in Russia-China alliance with others is moving forward in a completely different direction.
So really Russia and China will form greater ties and cooperation. You'll see this with a visit of Lavrov to Beijing on Wednesday and President Putin next month.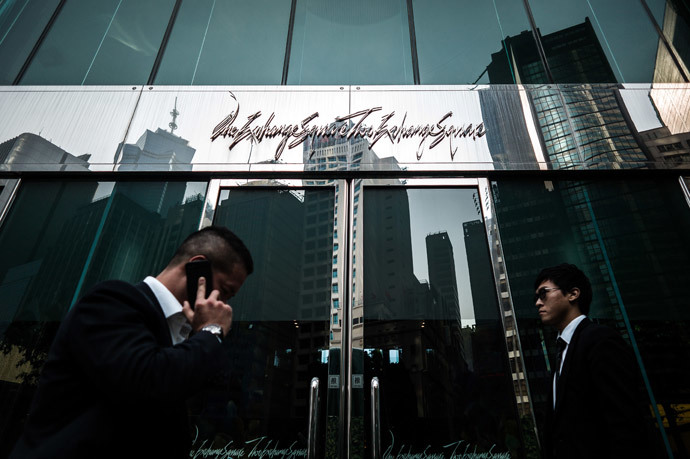 RT:How much will China benefit from this, considering that all the sides will be forced to step up their co-operation Beijing?
LF: I don't look at this in that way. If you look at the remarks that President Obama has made concerning China and the recent visit of Secretary of Defense Hagel through the China Pivot policy, they are beginning to make the same threats against China that they are making against Russia and in fact the State Department for Asia, a fellow by the name of Daniel Russel, threatens China to not try a Crimea by allegedly taking over territory in the China Sea.
China is under the gun and under attack as well because the Western economies are going to collapse. China is not, Russia is not. The amount of debt $1,7 quadrillion in derivative gambling debt cannot be sustained in the present bailing policy, it is going to inflame prices massively, we are going to see a very severe destruction of the Western system. China and Russia are not going to be responsible for that, nor can they save the West from that.
RT:Experts predict China will become the world's biggest economy in just over a decade. Do you think what's happening in Ukraine and similar situations will bring it about?
LF: Well, certainly. If fact you have these comments from the official Dmitry Rogozin who said, "Look, the 21st century is going to revolve round Russia, China, South Korea, Japan and India. This is going to be the pivot for the future of the 21st century." And that is going to take place. But the problem is that the Western financial system, the British financial empire, doesn't want to give up its power, it doesn't want to allow this other political bloc control the planet. That is why they are committed to go to war to prevent Russia and China and others from moving for real economic development and prosperity on the planet, but their system is in a state of collapse.
That's the friction that is leading to this confrontation in Ukraine. It is not Ukraine, that is not even Russia, it's breaking the back of this commitment by Russia and China for economic development while the West is collapsing.
The statements, views and opinions expressed in this column are solely those of the author and do not necessarily represent those of RT.
The statements, views and opinions expressed in this column are solely those of the author and do not necessarily represent those of RT.
You can share this story on social media: