'West is using possibility of chemical weapons to encourage intervention in Syria'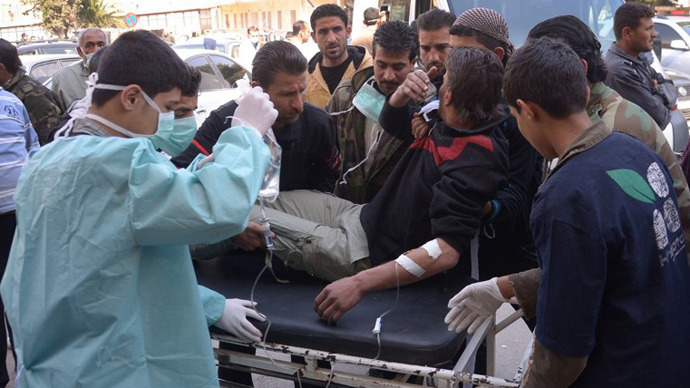 The US and UK are using the possibility of chemical weapons in Syria to increase the prospect of intervention in the country, anti-war activist Lindsey German told RT. She called the latest piece of evidence against Syria's chemical weapons use "dubious."
Even US President Barack Obama has stated that intelligence assessments proving that such weapons had been used by the Syrian regime were still "preliminary." He did, however, stress that the deployment of chemical weapons by the Syrian government was a "game changer."

"But of course [the US and UK] are using this as a way to increase the prospect of intervention in Syria," German said. 

RT:The UK has reportedly confirmed the use of chemical weapons in Syria after an MI6 operation. But we know how the intelligence worked in Iraq - aren't we just witnessing the same again in Syria?
Lindsey German: Absolutely I think the same sort of story is being repeated and of course many people didn't believe it ten years ago and many more now realize they were told lies. I think this latest piece of evidence is very dubious, even the US and British authorities are saying they're not certain…they're not certain at all what quantities have been used but of course they're using the fact that supposedly chemical weapons have been used in this way to increase the prospect of intervention in Syria and this comes after a number of other things, including the EU foreign ministers meeting this week and deciding they'll lift the embargo on oil that they've placed on Syria, in order to buy oil not from the government but from the opposition.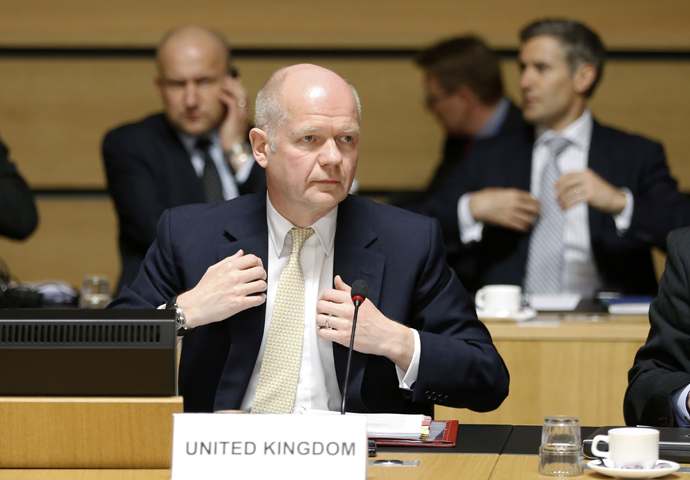 So it seems we're going down a very dangerous road and yet again this is a further step forward in the path toward intervention like we did see in Iraq.

RT:The US says the data their intelligence has provided, is not irrefutable, meanwhile the Syrian opposition's demanding action from Washington, its allies and the UN. What was behind these unconfirmed statements then?
LG: I think what's happening is there are clearly conflicts about whether there should be direct intervention. There's clearly many people in the opposition who want the US and western powers to intervene. There are politicians in all these countries who might want to, but who fear the consequences. Particularly in Britain, David Cameron knows that any sense that this is connected to the sort of thing that went on with Iraq is very unpopular so they're nervous about it but at the same time they want regime change, they want to get rid of Assad, they want to be able to change the face of the Middle East so they fundamentally weaken Iran and its allies, which includes Syria, Hezbollah in Lebanon, and so on.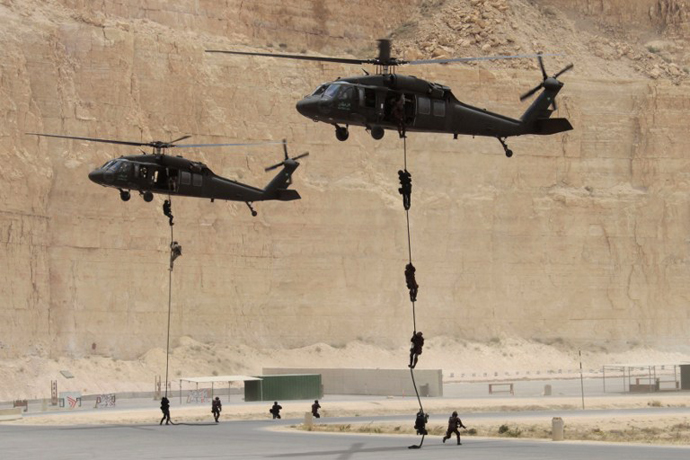 I think this is a move where they're trying to amass more and more reasons going to war. We already have US and British troops training in Jordan near the Syrian border. We already have money coming in from Saudi Arabia and Qatar to fund the opposition. We already have the Turkish government who has provided facilities for the Free Syrian Army. And I think this is a further ratchet up towards the possibility of war. And after all, Obama said last year that the existence and use of chemical weapons will be a game changer and the people who really want intervention are hoping that will be the case.

The statements, views and opinions expressed in this column are solely those of the author and do not necessarily represent those of RT.
You can share this story on social media: