CNN's Amanpour, State Dept. and good old double standards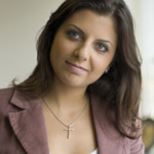 In 2005, at 25 years old, Margarita was named Editor-in-Chief of RT, the first Russian round-the-clock English-language news channel. Later on, after the launch of RT in Arabic (Rusiya Al-Yaum) and RT in Spanish, she became Editor-in-Chief of the whole multilingual television news network. Margarita Simonyan is also the first Vice-President of Russia's National Association of TV and Radio Broadcasters (NAT).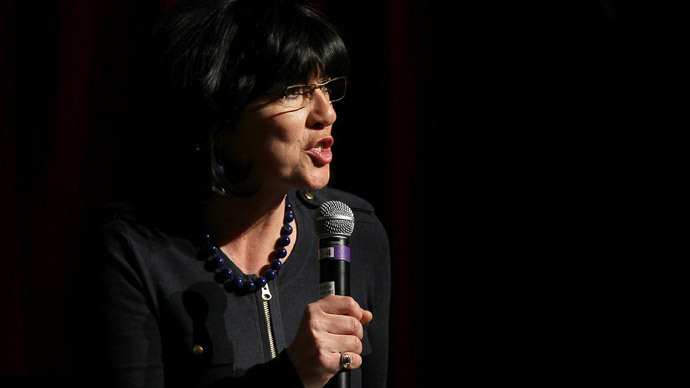 Christiane Amanpour called out RT's Nastya Churkina on CNN, claiming she'd reported on her own father, as if that was some kind of journalistic sacrilege.
"And one more note: we continue to reach out to the Russian government for their comment, including officials such as UN Ambassador, Vitaly Churkin. We haven't had much luck, but perhaps people like Churkin feel they don't really have to leave their comfort zone," Amanpour said Thursday in her show.
"Churkin's own daughter is the US-based reporter for 'Russia Today' in New York. She's shown here, quizzing US State Department spokesman, Jen Psaki, over this whole Ukraine crisis. And in the past, she's even reported on her own father."
Oh, these beautiful double standards! When you don't know what to say, fall back on those standards at the double, as it were. But it is getting tedious and hard to stomach anymore.
If this is beyond the pale in the hallowed halls of America journalism, Amanpour would do well to remember this charming little video where she interviews her husband, James Rubin (former aide to State Secretary Madeleine Albright).
The interview is conducted alongside Victoria Nuland's husband, Robert Kagan, who sits on the board of directors of the Foreign Policy Initiative (FPI). The FPI, incidentally, has been roundly implicated in the now well-worn story surrounding the dramatic on-air resignation of our anchor, Liz Wahl.
In fact, CNN hasn't been bothered in the slightest by the fact that two relatives have hammed it up on opposite ends of the camera, on more than one occasion. For example, here is a video of another CNN anchor, Chris Cuomo, interviewing his brother, New York governor, Andrew Cuomo.
But back to Amanpour: Is this really how you take Nastya Churkina to task for asking the State Department spokesperson tough questions? Don't worry, Ms. Amanpour, no one wants to hurt the State Department. Anyway, everyone knows you'd kill for the dear DoS. So drop it! Everything's fine. Nastya was just kidding.
Margarita Simonyan, RT's editor-in-chief
The statements, views and opinions expressed in this column are solely those of the author and do not necessarily represent those of RT.