​AIPAC proves surprise lobbying force for Palestine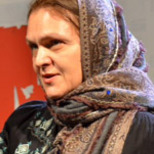 Nadezhda Kevorkova has worked at RT since 2010, before which she was a special correspondent for 'Novaya gazeta,' 'Nezavisimaya gazeta,' and 'Gazeta.' Kevorkova has also worked extensively in Russian mass-media. As a war correspondent, she covered the Arab Spring, military and religious conflicts, and the anti-globalization movement. She has worked as a reporter in Egypt, Sudan, Palestine, Jordan, Lebanon, Syria, Iraq, Iran, Pakistan, Azerbaijan, Ukraine, Hungary, Greece, Turkey, Cuba, and in the republics of the North Caucasus, Tatarstan, and in the Far East. In 2001, after an invitation from US State Department, Kevorkova visited a number of states, including Alaska. As a correspondent of 'Gazeta' she reported from Indian settlements in the US. She covered the 'Gaza Freedom Flotilla' in 2008, 2010 and 2011; she also visited Gaza several times during the blockade. In 2010, Kevorkova was nominated for the 'International Women of Courage' award.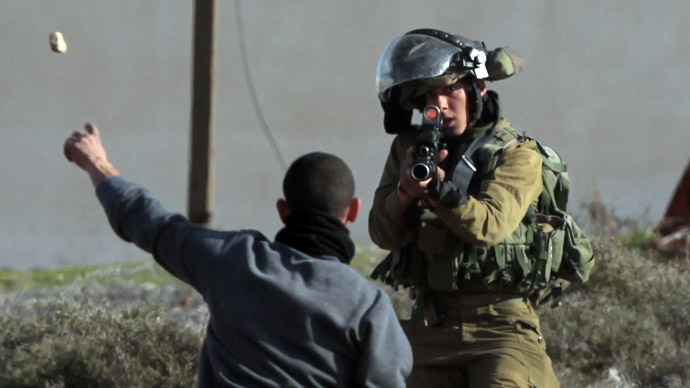 AIPAC is a political behemoth that is never challenged or criticized. Instead, it is feared by many.
Some claim it defines US policy, while others maintain it doesn't enjoy the influence the media has bestowed upon it. Whichever is true, here's one hard fact – its conferences are attended by President Obama.
Compared with AIPAC, pro-Palestinian organizations are like the Lilliputians v Gulliver. AIPAC doesn't seem to notice Palestinian activists rejecting their work as some useless barking. But once Gulliver dozed off, the Lilliputians tied him with thousands of threads so that he couldn't move a finger.
AIPAC positions itself as a part of the establishment and disregards pro-Palestinian activists as a marginalized force. AIPAC has worked hard to create its own legend of a powerful body that has access to politicians and businessmen of any level. It's called a Public Affairs Committee and it acts in line with the general business rules. Public affairs means connections, and here they serve the interests of the big business.
Lilliputians v Gulliver
Even political old-timers like AIPAC have to play by the rules of the digital world of social media, a virtual reality where anonymous activists, poor and marginalized people can confront movers and shakers, power players and presidents alike.
AIPAC loves to promote its slogan "I am pro-Israel, I am AIPAC", "I am" – leader, brother, dancer, veteran, doer and so on – that is why "I am AIPAC." In February, the organization asked its followersasked its followers on Twitter to play with the slogan (post dated February 27). Here's a template.
AIPAC followers didn't do a good job, unlike pro-Palestinian activists, who saw a burst of powerful ideas – they put the slogan over the most heartbreaking images of Israeli life.
Here are some of their masterpieces:
LOL anyone attending #AIPAC14 who thinks they have any idea what "strong" is. #AIPACpride#IAmAipacpic.twitter.com/HNK7proZ0V

— Joe Catron (@jncatron) March 2, 2014
Elderly care #AIPACPridehttp://t.co/dHm48lEJJYpic.twitter.com/yLq8iYtHxO

— Rania Khalek (@RaniaKhalek) March 1, 2014
I am creative. I am AIPAC. #AIPAC14#AIPACpride#IAmAIPAC#rethink2014#keephillelsafepic.twitter.com/JCeZsNsywb

— Tali (@TaliShapiro) March 3, 2014
I am pro-peace. I am @AIPAC - @MaxBlumenthalpic.twitter.com/r4TCI0yDVo

— Carlos Latuff (@LatuffCartoons) March 2, 2014
#AIPACpridepic.twitter.com/4nZZAA7Vdt

— Rania Khalek (@RaniaKhalek) March 1, 2014
I am a creator #AIPACpride South Beirut, 2006 pic.twitter.com/uyAXMmgrvl

— Nora BarrowsFriedman (@norabf) March 1, 2014
I am a friend #AIPACpridepic.twitter.com/Qu2xm1DTdu

— Nora BarrowsFriedman (@norabf) March 1, 2014
In several waves, in the course of just a few days, these posters found their way into the most prim and proper accounts – of Protestant pastors, widows and charity organizations, rabbis and artists, sportsmen and financial experts. It's the nature of social networks to allow everyone to invade someone else's space.
Palestine and its tragedy got an awareness campaign in the US completely free of charge. In a few words it showed what annual aid to Israel, which amounts to $3 billion out of the American budget, really means.
Hundreds of reports on TV and newspaper articles fail to make as powerful an impact as a single picture with the AIPAC logo depicting an Israeli soldier threatening unarmed Palestinian women and children.
Curiously, it's American Jews who are responsible for creating the majority of these posters. They closely follow the activities of the Israeli lobby, and respond with biting irony. In Israel they are labeled 'self-hating', since it's hard to call a Jew anti-Semitic, even if they disagree with Israeli policy.
In big politics and key media outlets it's common to look down on couch potatoes who spend all their time on social networks. However, sometimes that works better than pricey promo campaigns of entire countries.
I am understanding. #IAmAIPACpic.twitter.com/gU67tmte9Z

— Max Blumenthal (@MaxBlumenthal) March 1, 2014
I am a wall. #IamAIPACpic.twitter.com/BtuJqJNbqY

— Neil (@NeilAnAlien) March 1, 2014
The statements, views and opinions expressed in this column are solely those of the author and do not necessarily represent those of RT.