Suing doctors for allowing people to have been born sets a very dangerous precedent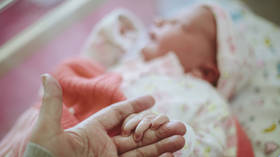 A woman has successfully sued her mother's GP for allowing her to be born with spina bifida. This type of ruling paves the way for a future of medicine marred by endless litigation and mistrust between doctors and patients.
A recent legal ruling in London's High Court sets a new and potentially worrying precedent for UK doctors. Evie Toombes, a 20-year-old professional show jumper who was born with spina bifida, successfully sued her mother's GP on the grounds that her mother allegedly did not receive sufficient advice about the importance of folic acid supplements prior to conception.
Spina bifida is a congenital condition that occurs when the embryonic neural tube (which is a precursor to the brain and spinal cord) does not develop properly, potentially resulting in double incontinence, leg weakness, or even complete lower limb paralysis. It is a rare condition affecting approximately six out of every 10,000 babies, and is associated with vitamin B9 (folate) deficiency. Thus women who plan to become pregnant, and those in the early stages of pregnancy, are advised to take folic acid supplements, as doing so reduces – though does not eliminate – the risk of spina bifida.
In Ms Toombes' case, her mother attended a consultation with GP Dr Philip Mitchell in February 2001 to seek pre-conception advice. Unsurprisingly, Dr Mitchell could not recall the particulars of a brief conversation he had over 20 years ago. The records he made that day allegedly read "Preconception counselling. adv. Folate if desired discussed." Dr Mitchell also asserted that he typically advised women planning pregnancy to take daily folic acid supplements. However, Ms Toombes' mother claimed that Dr Mitchell had not explained to her how folic acid reduces the chance of neural tube defects such as spina bifida developing. She further claimed that Dr Mitchell had told her folic acid supplements were "not necessary" so long as she had a good dietary intake.
The High Court ruled in favour of Ms Toombes, deeming there had been "a wrongful act (negligent advice) leading to an occurrence (sexual intercourse in a folic acid deficient state) which resulted in a child born with disabilities due to that deficiency of folic acid" and that "a later conception would have been of a normal healthy individual" (a matter which is impossible to prove, as folic acid reduces but does not prevent neural tube defects). The judge ruled that Dr Mitchell is liable to pay Ms Toombes compensation for "personal injury arising from her disability", adding that if Ms Toombes' mother had received sufficient advice she would have taken folic acid supplements and postponed becoming pregnant. In such an event Ms Toombes would, of course, never have been born. Dr Mitchell's lawyer also pointed out that it is possible Ms Toombes was already pregnant by the time she saw the physician.
The above ruling means that doctors, and potentially other healthcare professionals, could henceforth be found liable for allegedly giving negligent pre-conception advice that results in the birth of a child with a serious health condition. Birth defects can be caused by a multitude of genetic and/or environmental factors, and it can be nigh on impossible to determine to what extent each factor may be responsible.
Accordingly, many UK doctors have expressed concerns about the implications of the above ruling. Some suggest it may encourage doctors to shy away from choosing a GP career at a time when the UK is already suffering from a GP shortage, alongside a rising demand for primary care, and difficulty recruiting and retaining GPs. The above factors only put added pressure on those physicians who choose to remain family doctors.
Dr John Hughes, the chair of GP Survival, a grassroots organisation representing NHS GPs across the UK, commented: "We are concerned to see many comments from junior doctors suggesting that this judgement makes them less likely to choose GP as a career option, and from established GPs saying this has strengthened their intention to retire early, both worsening the crisis in a profession with significant workforce shortage."
Furthermore, the above ruling will only encourage GPs and other doctors to increasingly adopt the practice of 'defensive medicine' – a term that originated in the US and refers to practices where excessive or unnecessary tests are performed, or treatment of high-risk patients is avoided to reduce the risk of litigation. The practice would result in more costs to the NHS and would slow down the process of treating patients, resulting in longer waiting lists and sicker patients further down the line. Worse still, complex patients could be neglected, and risky procedures avoided as the fear of litigation hangs overhead. All this is ultimately detrimental to the patient, health service, and medical practitioner.
Around the world, defensive medicine has been associated with over-prescription, excessive treatment, and a reduction in the precious doctor-patient relationship that ought to be governed by mutual trust, as doctors begin to regard each patient as a potential litigant, whilst patients in turn become suspicious of physicians' motives. Another option, obviously not a workable one, would be to extend the length of each GP appointment beyond the standard 10 minutes so that each patient can be thoroughly briefed about their health concern. However, this would only greatly reduce the number of individuals able to see their GP in a timely manner.
The other risk of creeping towards a more litigious society is that the health service will be viewed as a cash cow and contribute to a system where everyone knows their rights but not their responsibilities. Looking ahead, could patients in future sue doctors if they suffer a heart attack and were allegedly not sufficiently informed about the risks of obesity and smoking? Or a pregnant mother who continues smoking and drinking, claiming that doctors did not do enough to warn her of the consequences? It is, in any case, impossible to know what people do behind closed doors, or to know if they are actually acting on their doctor's advice. People can always claim medical advice was not provided in a detailed enough manner.
Patients can only be advised to an extent and, ultimately, we all need to take responsibility for our own health. For example, I have seen a patient with preexisting lung problems admitted with breathlessness secondary to Covid still determined to sneak off the ward for a cigarette, or pregnant women who continue to smoke tobacco (or worse) despite knowing the risks. Short of restraining them, which of course cannot be legally sanctioned, doctors are often powerless to stop people making unwise decisions.
The statements, views and opinions expressed in this column are solely those of the author and do not necessarily represent those of RT.
You can share this story on social media: