Six big stories we'll see in 2022 (and one I hope we don't)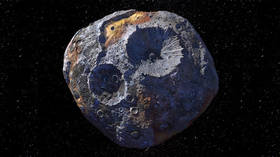 From crucial elections to space races, and Winter Olympics to World Cups, this year will be another one full of twists and turns.
Come 2022, come The Reckoning. After two years of the tiresome pandemic, the bungled handling of it by public health officials across the globe and interminable demands on our individual freedoms, a string of national elections around the world will finally give people the chance to mark their leaders' homework.
Come in, Number One. Your time is up
Citizens of Colombia, Bosnia & Herzegovina, Costa Rica, Hungary, Kenya, Mali, the Philippines, Portugal, South Korea, Sweden and Tunisia, among others, will all have the chance to ditch incumbent incompetents and try something new. Certainly, in two countries on opposite sides of the world, the sitting leaders should be planning their careers beyond politics.
In Brazil, right-wing populist President Jair Bolsonaro has worn out his welcome after presiding over the world's second-highest death toll from coronavirus while mocking mitigation measures and choosing not to be vaccinated himself.
So inept has his handling of his nation's Covid crisis been that a six-month investigation by Brazil's Senate into his pandemic response accused the president and his administration of perpetrating crimes against humanity through their negligence. Take that as a fail.
On top of that, an opinion poll conducted in September found that 54% of Brazilians would not re-elect him, and many wanted him impeached. For any election campaign, that is not a good start.
Ex-President Luiz Inácio Lula da Silva, leader of the Workers' Party and sworn enemy of Bolsonaro, stands the best chance of victory in the October election, although there is time for others to state their case. It would take a miracle – or a military coup – for Bolsonaro to maintain his grip on power.
Sex and subs strife for Scotty from Marketing
On the other side of the globe, wildly unpopular Australian PM Scott Morrison will be called to account much sooner, with voters heading to the polling stations at a yet-to-be-confirmed date before the end of May.
Scotty from Marketing – as Aussies have dubbed the former advertising executive – has stumbled through a series of crises, including the horrendous Black Summer bushfires of 2019-20, the controversial shutting of international borders, which left many Australians stranded abroad, and the closure of interstate borders, which stoked tensions between neighbors and were deeply resented.
Piled on top of that were the shocking reports of rape and sexual misconduct against women working in the Australian Parliament, which led to a report that found one in every three female employees had experienced sexual harrassment.
On the international stage, Morrison played the tough guy to China and shafted France by reneging on a AU$50 billion submarine deal and handing a new AU$70 billion one to the US as part of the new three-way AUKUS alliance, which includes the UK.
As he ponders the timing for the election, he has a Guardian poll from November to consider. That found 47% of respondents agreeing that "Morrison's behavior has 'undermined' Australia's reputation on the world stage."
For a nation that is hypersensitive to how it's perceived by the rest of the world, Morrison is a liability. He should be digging out that number for the removal van some time soon.
Domestic matters and a self-serving boycott will prevent the Aussie leader from enjoying one of two key sporting events to bookend 2022: the Winter Olympics in Beijing, which start on February 4.
Great sporting events #1
The US, Great Britain, Canada and Australia have agreed a diplomatic boycott of the host nation to protest "the PRC's egregious human rights abuses and atrocities in Xinjiang", according to the White House. This means the nations concerned won't be sending any government ministers or official representatives.
You have to ask, "So what?" Their countries' athletes – the ones who matter here – will still turn out in force.
I recall the London Olympics in 2012, when roads in the center of the capital had exclusive fast lanes so dignitaries and foreign guests could whizz about while the rest of us poor slobs were stuck in choking traffic. It was like being a second-class citizen in your own country, and many resented the divisive scheme for sucking up to the bigwigs and jolly-seekers of the International Olympics Committee.
The sports fans will no doubt turn out in their thousands, the athletes will break records, transgender competitors will attract huge debate, and not a single soul will notice that some second-string diplomat from Canada has failed to collect his access pass and goodie bag.
Great sporting events #2
Funny that these highly principled nations will have managed to dismount from their high horses in time for the World Cup in Qatar at the end of the year.
We will never know what informed the questionable decision to award the world's premium soccer tournament to a desert nation sitting at 48 in the world football rankings, but let's overlook that for the moment and consider the evidence that, since 2010, more that 6,750 migrant workers have died in that nation, and largely while building the stadiums and key infrastructure projects needed for the tournament.
It should also be remembered that, as recently as 2017, Qatar was a pariah in its own neighbourhood, having been blockaded until early 2021 by the United Arab Emirates, Saudi Arabia, Egypt and Bahrain over claims it supported terrorism via the Muslim Brotherhood and was way too friendly with Iran.
Where's the outrage? Where's the diplomatic boycott? I'm not sure, but I know where the hypocrisy is. Maybe it could have something to do with Qatar's key strategic role in the Middle East and the 858 trillion cubic feet of natural gas reserves it holds – 12% of the world's total. Or maybe that's just a coincidence. It's just one of the many great unknowns, I guess.
One thing that you can take to the bank, however, is that, should England make the final in December, they will lose on penalties.
Gold in them stars!
The space race will continue to fascinate in 2022, with King Nerd Elon Musk planning further launches from October, as part of a five-year collaboration with the US Air Force. But the big news of the year will be NASA's investigation of 16 Psyche, an asteroid about one-sixteenth the diameter of our Moon, which is currently in orbit between Mars and Jupiter, just 1.5 billion miles from Earth.
Why the fuss? Well, scientists think this 140-mile wide lump of rock, first discovered in 1852, is made of metal, and could yield around $10,000 quadrillion worth of iron alone, plus hefty amounts of nickel and even gold. Of course, we would have to find a way to transport it all back to Earth, but for the moment, that's just a detail. No doubt, Musk's plotting a plan.
In the meantime, NASA has scheduled time in August to send an orbiter spacecraft on a three-and-a-half year journey to map the potato-shaped asteroid at a distance of 435 miles above its surface in what, it must be said, is another jaw-dropping exercise of the progress we've made in understanding our galaxy.
Out the other side?
Ever optimistic, 2022 will be the year we shrug off our timidity in the face of a pandemic that has killed 5.5 million across the planet and been responsible for nearly 290 million cases. While each death is someone's loved one, the figures show that far more people recover from the virus than are killed by it.
That's a simple fact, and in comparison to the Spanish flu epidemic of early last century, where 50 million deaths and 500 million cases were reported, coronavirus still has a long way to go in terms of impact. Tempering that likelihood is the change in the way we observe personal hygiene, the vast numbers of people working remotely, and the emergence of new vaccines to treat Covid-19 and its variants. Perhaps – please – it is not too outrageous to believe that we have weathered the worst of this storm.
Public health systems and individual behaviours have probably changed forever – and for the better – while economies have been trashed and personal freedoms have been removed at will by ill-prepared governments in a state of panic.
Most people recover from Covid within 10 days, but the damage wrought to economies will continue throughout 2022 and beyond, while the public's mistrust and their anger with those who govern them for having taken for granted the exercise of democracy and their liberties will last longer. A whole lot longer.
China v USA
No, not another sporting event, sadly, but the continuing clash of two superpowers, one waxing and the other waning, that is certain to dominate headlines throughout the year.
What will 2022 bring in this great and growing rivalry? Will the new cold war grow colder, or will there be some kind of rapprochement, so the world can sleep more easily in its bed at night?
The optimist in me hopes for the latter, but the pessimist in me suspects the former. In fact, with America becoming ever more aggressive and provocative – having just allocated billions to site long-range missiles throughout what's known as the First Island Chain, right on China's doorstep – I worry we may soon see a cold war turning hot. And that is definitely not the story I want to see in 2022.
The statements, views and opinions expressed in this column are solely those of the author and do not necessarily represent those of RT.
You can share this story on social media: